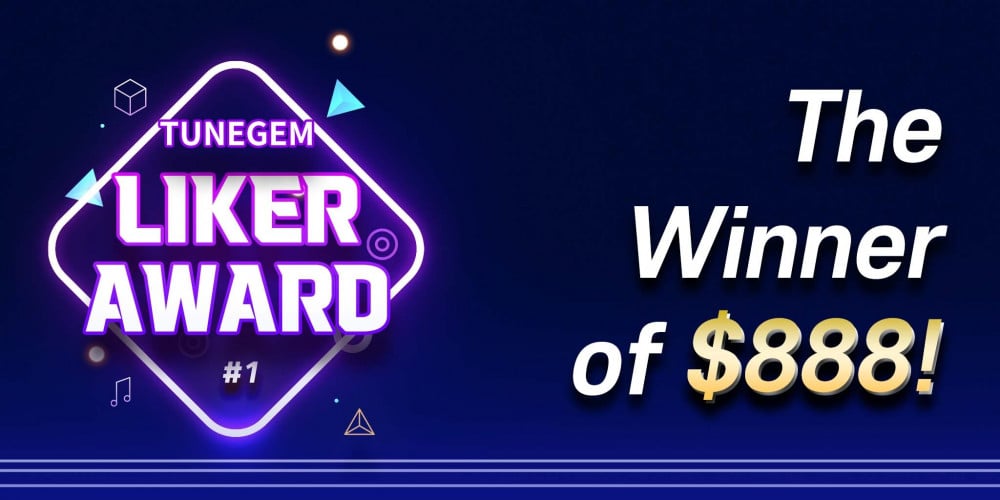 Think you can sing as well as a K-Pop idol? TUNEGEM is searching for the fan with the most incredible voice and gifting the best "Liker" $888 as a prize. Put your singing skills to the test and compete against singers across the world for the ultimate title of best "Liker"! This rare event only lasts from December 16 to December 30, so warm up those vocal cords and get ready to sing your heart out to your favorite K-Pop song.
To participate, simply upload your K-Pop cover song video on TUNEGEM. All you need to do is make sure to include the hashtag #LIKER in your caption and upload your video to be automatically entered in the competition to win $888. Be sure to do yourself up nice, so you look your best for your cover. The more unique color you show in your video, the better it will do.
Scared you won't make the cut? Don't be! There are prizes to multiple winners with $888 for first place, $333 for second place, and $88 for third place. Show us your ultimate K-Pop cover and prove you're the next idol-to-be! Anyone who wants to share their talents would be perfect for this event, too! Remember that we are backing your dream always.
Not a singer, but really want to win a cash prize? TUNEGEM hasn't forgotten about you! The user who clicks "Like" the most on TUNEGEM videos will also receive a prize of $88 dollars. Remember! There's no limit to the number of likes a video can have, so tap away. Likes will be calculated until December 31.
The winners will be announced on January 3 on the app. The time is ticking away, so start doing your vocal exercises and putting on your most idol-like ensemble to get ready to perform on TUNEGEM. Your idol self awaits.
[Disclosure] This article is sponsored by Kpop Factory.