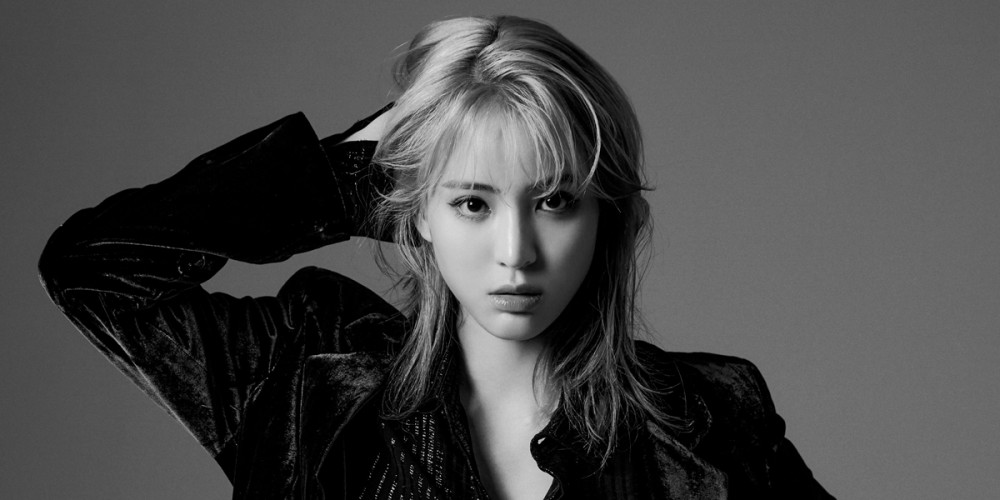 On December 8, Grand Line Group, home to the upcoming rookie K-Pop girl group H1-KEY, issued an official statement in response to the recent controversy surrounding the group's Thai-member, Sitala.
Previously, numerous netizens, both Korean and international, raised voices of protest against Sitala debuting in the upcoming girl group, after it was revealed that Sitala's late father had participated in Thailand's anti-democracy campaign. Thai K-Pop fans claimed that Sitala's father was an elite who supported Thailand's rule under military dictatorship.
Below is Grand Line Group's official response after taking into consideration netizens' protests:
"Hello, this is H1-KEY's agency GLG.
First, we bow our heads in apology to all those who may have been hurt and offended by the recent events. We also wish for the peace and well-being of the nation of Thailand.
We would like to mention that due to the complexity of this issue, which involved H1-KEY member Sitala and her late father's involvement in affairs such as the politics, the government, the economy, and the society of Thailand, it took time for the agency to thoroughly understand the problems at hand, and we are very careful in dealing with the matter.
Soon after we received concerns from Thai citizens regarding this issue, the agency began a close examination of Sitala's late father and his past actions, the influence he may have had on her at the time when Sitala was still a minor, etc. After examining the details, we have determined that it would be wrong to put Sitala in a situation of disadvantage solely due to the actions of her late father. The agency believes that it would be extreme to hold Sitala responsible for events which she did not have a role in. As a result, there will be no member changes to H1-KEY.
Furthermore, the agency would like to firmly clarify that Sitala chose her father as a role model because he held the respected career of an actor and a director for a long time in the field of the arts, not because of his political activities.
Currently, Sitala is reflecting on herself while troubled by the degree to which this recent issue has grown. She is also learning about the reality of Thailand's political climate.
The Sitala that we have gotten to know at our agency is loyal and well-mannered. She loves her home country and takes pride in Thai culture and the Thai people. She has always stated that one of her greatest motivations for her success was to make Thailand more known to people across the globe, and to bring warmth to the people of Thailand. She has put in tireless efforts to fulfill her passionate dreams. We sincerely hope that everyone will cheer on Sitala so that her efforts will not go to waste.
Finally, GLG also promises to take greater caution in matters regarding the concerns of K-Pop fans both domestically and overseas.
Once again, we hope for peace and well-being in Thailand."
Meanwhile, Grand Line Group's new rookie girl group H1-KEY is made up of 4 members including Yel, Seoi, Riina, and Sitala.