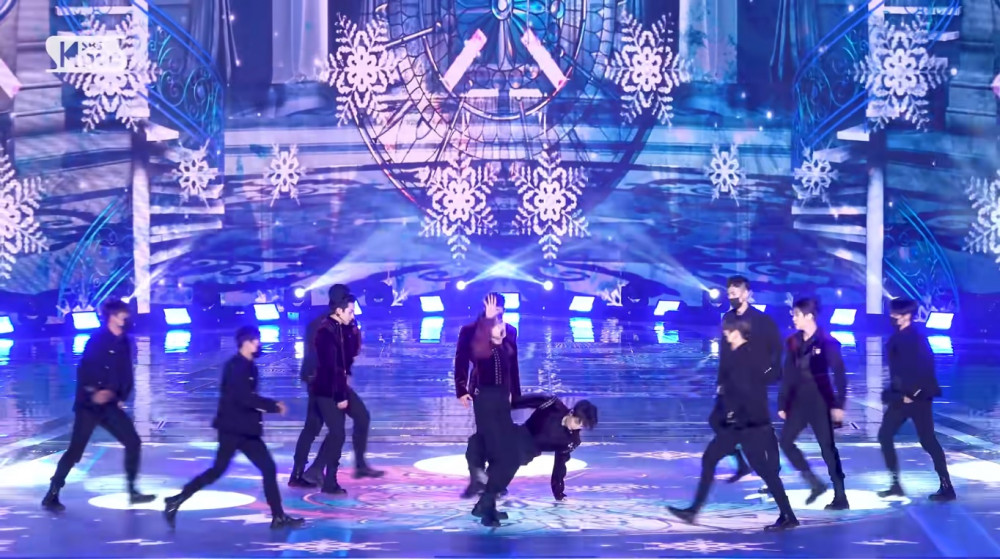 Netizens are talking about how gracefully JR handled his recent accident.
On 2021 SBS 'Gayo Daejeon', NU'EST delivered their live performances on stage where JR accidently fell down while dancing. On an online community forum, a fan spread the word not just about the fall but how effortlessly JR managed to get back to his choreography without a moment's hesitation.
The Twitter posts read: "Wow, I thought this was part of the dance, he gets up so naturally as if he's b-boying.. I'm sure he was also startled because his foot was tied but he joined the beat right afterwards. He's such a pro."
"T_T He fell because it was slippery but he gets up like whirlwind and finds the camera. No time to settle down his heart but he smiles right after the stage is over. Stay well, don't be in pain. Every inch of you is precious"
After the stage, fellow member Aron checks in on JR as he appears to be slightly limping.
Fans also compared how perfect everything looked during the actual television broadcast:
Netizens reacted with comments like:
"True idol soul"
"That was a perfect fall"
"I hope he is okay..."
"Pro reflexes as a pro idol!"
"Wow...during the actual broadcast, it was so natural that no one really noticed"
"I didn't even notice....that's amazing"
"Yeah, the footage you see from the actual broadcast is daebak because he handles it so naturally"
"I can't believe all this was a live broadcast T_T"
"I also find the other member so sweet for immediately looking after him"
Did you also watch NU'EST's performance on SBS's 'Gayo Daejeon'?