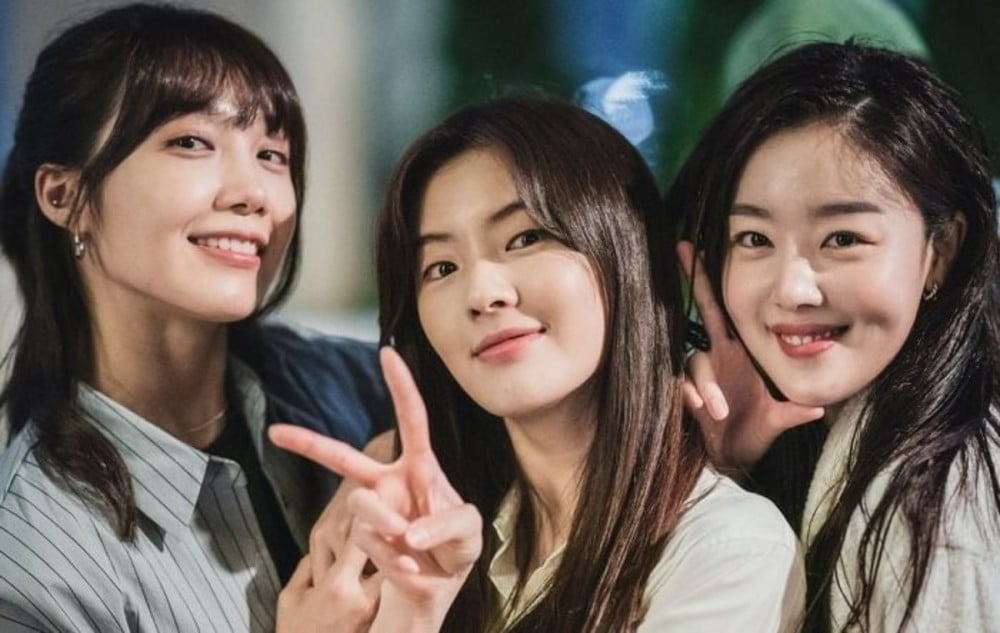 TVING original drama series 'Work Later, Drink Now' has confirmed its plans for a season 2, with the addition of Lee Sun Bin, Sunhwa, and Eunji.

On December 15 KST, TVING anounced, "TVING's most popular original content 'Work Later, Drink Now' has formalized the production of its season 2. Lee Sun Bin, Sunhwa, Eunji, and Siwon have also confirmed their appearance in the upcoming season 2."
'Work Later, Drink Now', which premiered on October 22 of this year, depicts the daily lives of three women whose lives are surrounded by a glass of alcohol. The first season received a lot of love during its broadcast, especially for the friendship between the characters Ahn So Hee (played by Lee Sun Bin), Han Ji Yeon (played by Sunhwa), and Kang Ji Gu (played by Eunji). Further, they each held stories that many office workers found relatable.
Regarding their upcoming plans for broadcasting season 2, a representative from TVING stated, "In consideration of the fans who are eagerly waiting for season 2 of 'Work Later, Drink Now', we are preparing [to broadcast] season 2 shortly after the finale broadcast of season 1. We will return as a drama that offers even more comfort and healing, just like an old friend you can share drinks with."

Are you excited for another season of 'Work Later, Drink Now'?