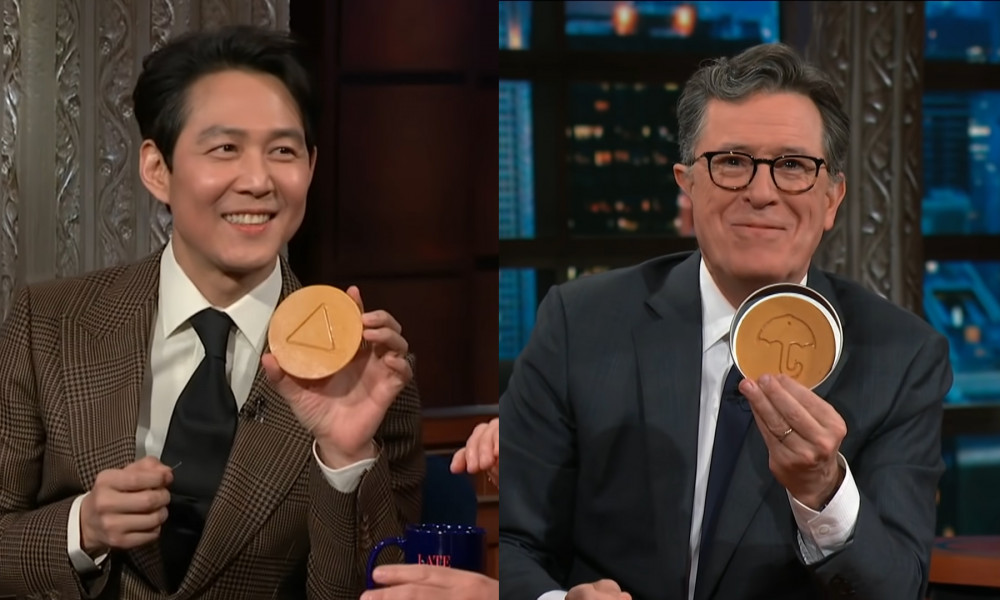 'Squid Game' has swept up the world by storm this year and created a global sensation. The Netflix megahit series garnered millions of views worldwide, with fans all across the global village gathering their attention to the games played on the show.
Lee Jung Jae recently appeared on an episode of 'The Late Show with Stephen Colbert' and talked about this globally popular show. Lee Jung Jae shared, "When I first read the script, I didn't expect it to be this successful. But when I went to film for the first time, I felt something good might happen. But I definitely didn't expect it to be this big of a success. And I certainly didn't expect to be here."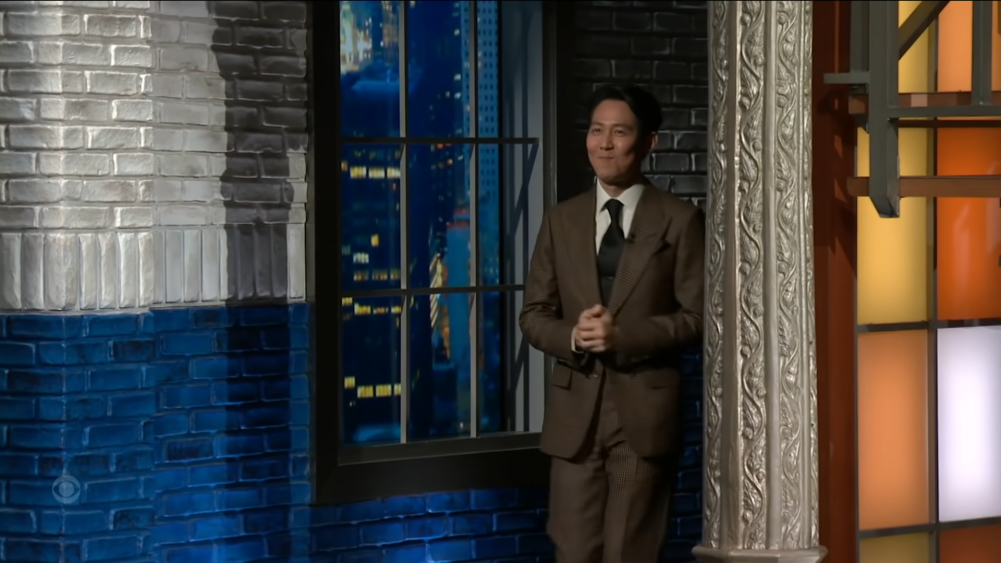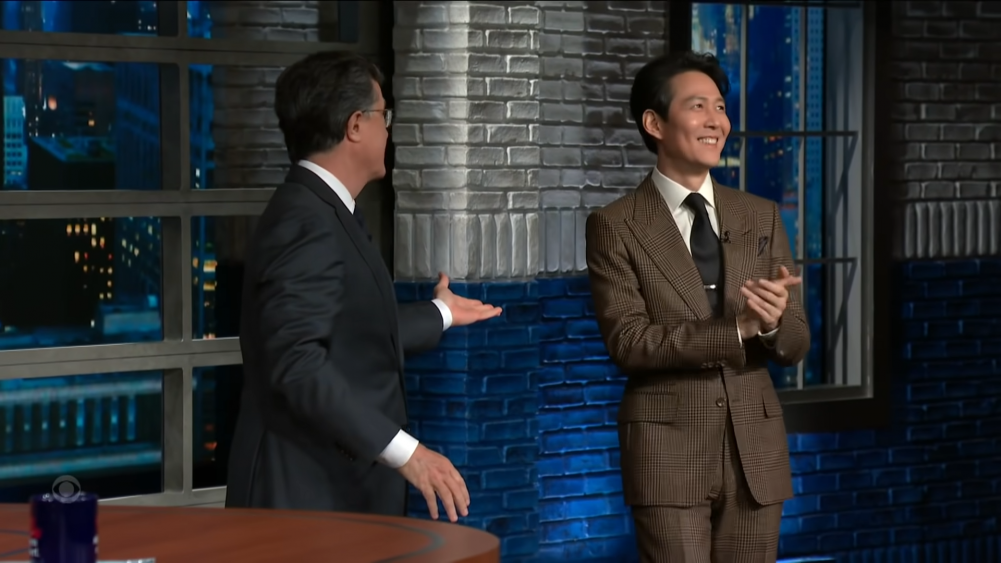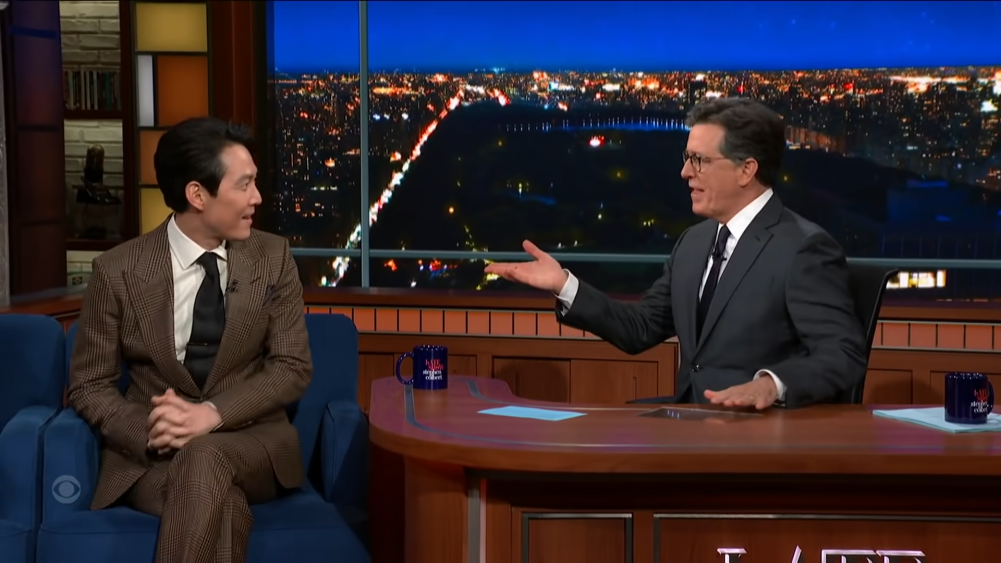 In addition, Lee Jung Jae shared about some of the reactions that people had to the violence that was depicted and the indignities that the characters suffered because of the debt and the poverty. He explained, "I think a lot of the people who really related to 'Squid Game' and really loved it, they also experienced some kind of hurt because of economic troubles or some violence that they experienced from someone else, and I think the reason they ere able to relate to the story was the key for the success of the show."
He continued to share, "And so when we look at the violence, the level of violence, that's depicted in the show, it really contains the message of wanting to retrieve back the humanity that we lost in this extremely competitive society. So I feel that it rather compared to the very real and extreme violent society that we live in, it's not as cruel."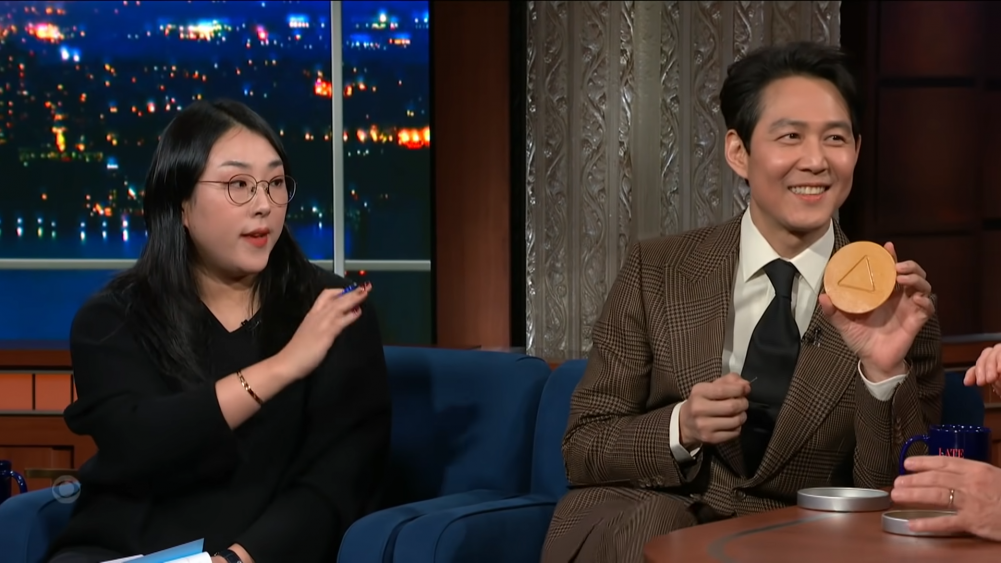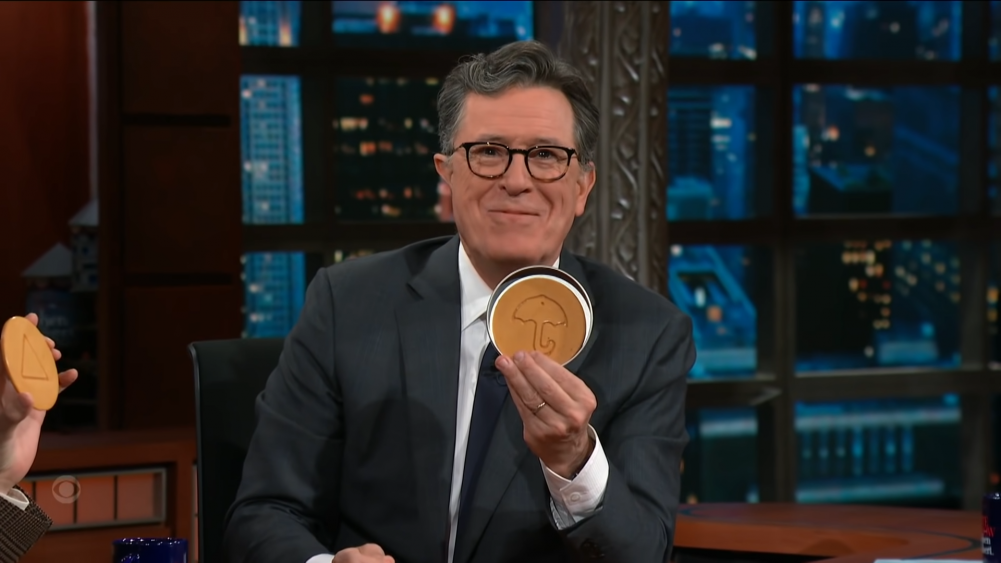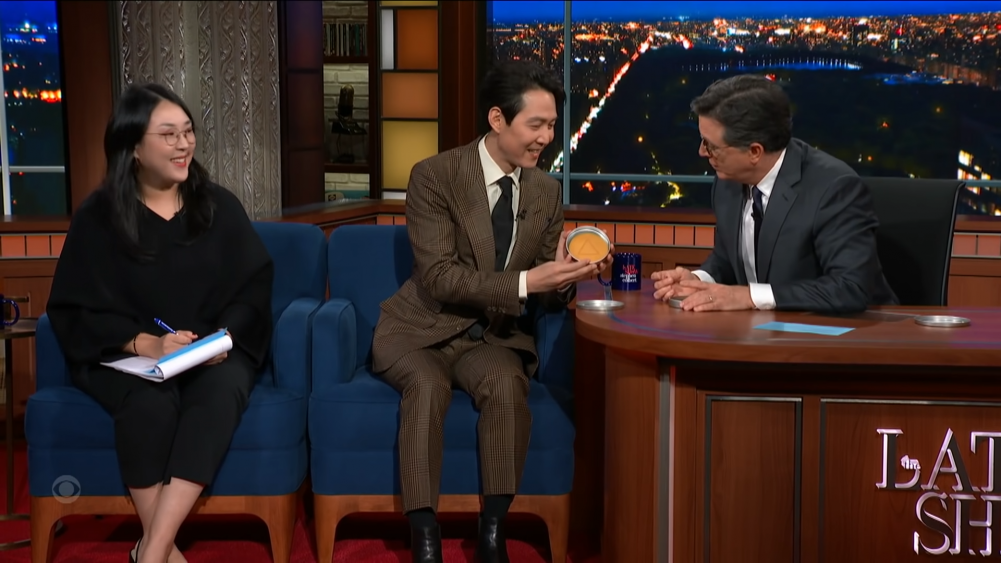 On this day, Lee Jung Jae also showed Stephen Colbert how to play the 'Dalgona' game, which has been a childhood game that has been around for decades. In the show, Lee Jung Jae got the easiest shape - the triangle - while Stephen Colbert got the most complex umbrella shape. While Lee Jung Jae was able to easily break the shape, Stephen Colbert failed to do so.