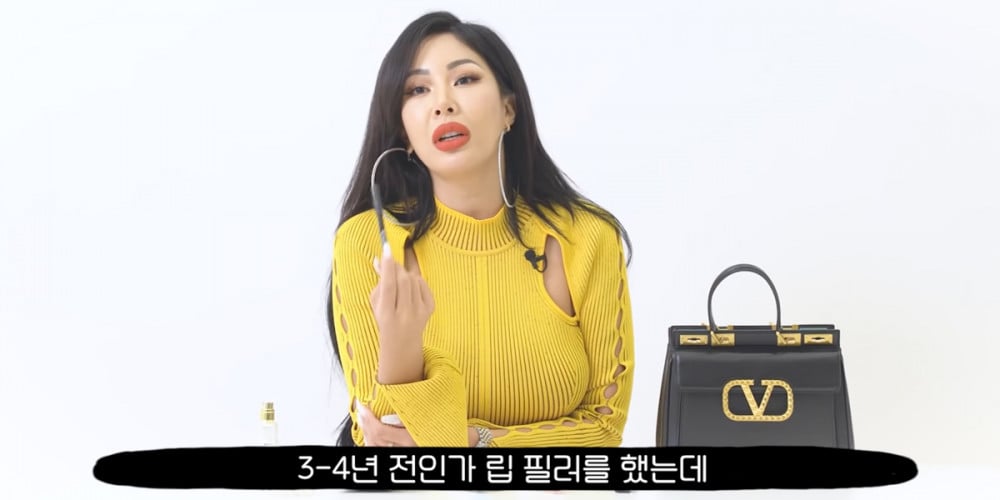 Singer/rapper Jessi clarified the common misunderstanding about her, that she gets lip filler injections!
Earlier this week, Jessi was featured in a casual 'What's in my Bag?' video with '1st Look' magazine. Here, Jessi showcased some of her personal, daily items in her bag, including a hair clip which she received as a gift from Yoo Jae Suk!

Jessi then pulled out two items she considers the "main items" of her makeup routine. Jessi revealed, "The main item of my makeup routine is the lip liner. I love 'NARS' and 'MAC' products."
Next, the star also gave a quick demonstration of her lip line routine, and commented, "I do my over-line really big. I over-line until my lips are like three times bigger than they actually are." Jessi then continued, "So many people seem to have a misunderstanding about me. They think that I get a ton of lip filler injections. But honestly, I don't even remember the last time I got lip fillers. Like 3~4 years ago, probably? There might be a little bit of that still left, but barely. It's mostly gone. If I erase my makeup, my lips become normal-sized. I just use the lip liner to give my lips a lot of volume. If you want me to show you, I can make my lips look four times bigger right now. Even if I'm not really wearing much makeup, I always wear red lips. My makeup stylist unnie knows. The one downside of this is that when I wear a face mask, it gets like everywhere."
You can watch Jessi's full 'What's in my Bag?' clip below!