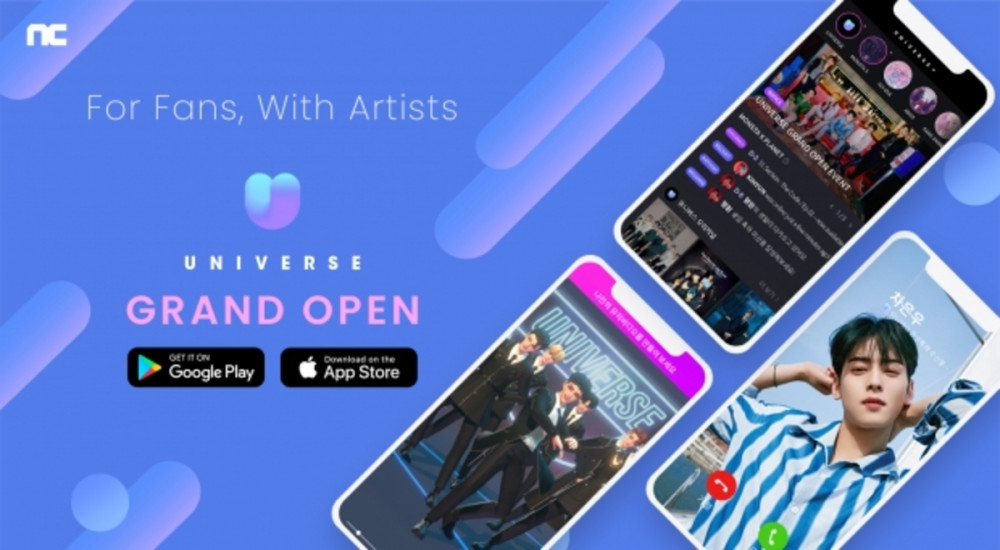 NCSOFT's popular K-Pop fan community platform 'UNIVERSE' has instated a new user restriction system, in response to fans' complaints.
One of the most widely used features of the 'UNIVERSE' app allows K-Pop artists and their fans to send chat messages to one another. K-Pop artists send chat messages which reach all of the fans subscribed to the service at once, and then when fans send their individual replies, the artists can also access the messages in the form of a group chat log.
However, the communication feature has also caused issues for fans and artists, due to a certain number of individuals who choose to send malicious, hateful messages back to the K-Pop idols.
Now, the app's new user restriction system will place limits on those who send messages deemed inappropriate and offensive.
A user who is flagged for sending an inappropriate message the first time will be banned from sending messages for 30 days. A second offense will incur a ban of 60 days, and a third offense will result in that user's permanent ban from the messaging service.
Meanwhile, numerous K-Pop artists including Kang Daniel, Oh My Girl, Cosmic Girls, MONSTA X, ASTRO, SF9, ATEEZ, AB6IX, Brave Girls, and more are currently featured on the 'UNIVERSE' app.