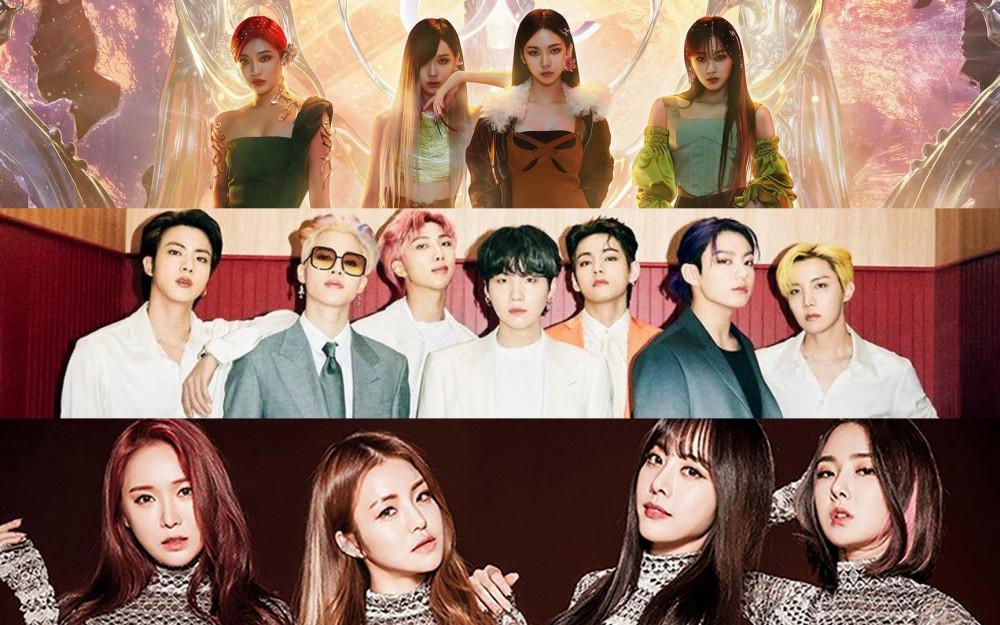 Every year, many artists release music that may or may not become hit songs of that year.
Thousands of songs are released per year, and only a handful of them remain in people's memories as the hit song of that year. With the year-end closing in once again, one netizen started a poll of the most memorable hit songs of 2021.
Many Korean netizens gathered to this online community to share which songs they thought were the hit songs of 2021.
BTS's "Butter"
aespa's "Next Level"
STAYC's "ASAP"
Lee Mujin's "Traffic Light"
Brave Girls' "Rollin'" (Originally released in 2017)
IU's "Celebrity"
TWICE's "Alcohol-Free"
Oh My Girl's "Dun Dun Dance"