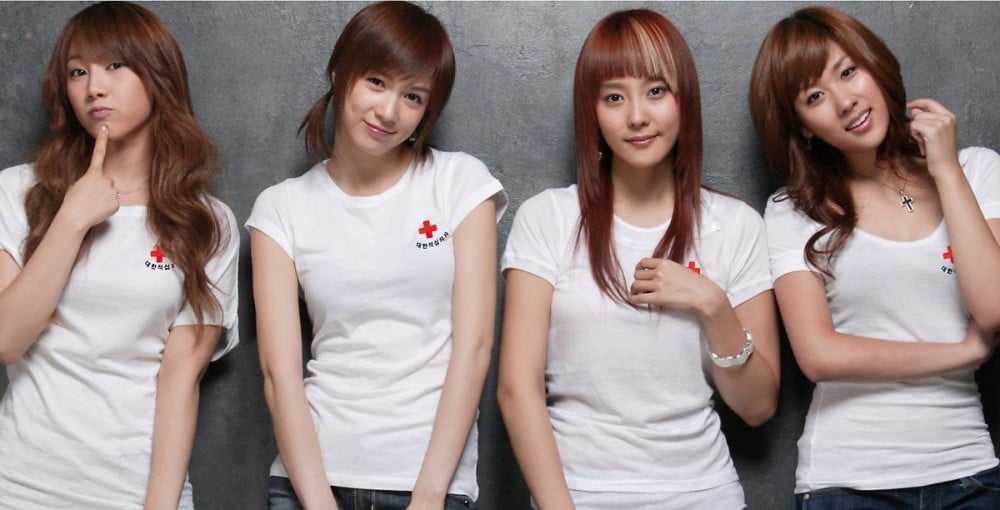 Last week, we took a look at the roots of girl group culture in K-pop. We were able to look at the "zeroth" generation of girl groups, and then we were able to dive in at the unofficial first generation of girl groups. We always thought that girl groups had such a significant influence in the Korean music industry, but there was a time where girl groups were underrepresented. Often called the dark ages of not only girl groups but idol culture in general, the gap generation between the first and second generation is unofficially called the 1.5th generation, or the dark era of girl groups.

Nevertheless, the groups that were produced and the music that was released during this era were still amazing. It's pretty upsetting actually because some of the tunes here are highly underrepresented. We can approximately say that the 1.5 generation began in 2003. Let's take a look at which girl groups made their hot debut and appearance during these dark times.
Big Mama
Unlike the typical girl groups we were seeing in the first generation, we saw a massive genre twist -- soul vocal group Big Mama made their hot debut. They weren't your typical girl group as they claimed that they would only succeed with their vocal skills. Commonly known as "faceless singer," even their music video portrayed idol-esque ladies lip-syncing the song while the four ladies of Big Mama were fearlessly singing their song.
Bubble Sisters
A similar group that also made their hot debut was the Bubble Sisters.
CSJH (The Grace)
SM's highly anticipated group made its debut in 2005, also showcasing the highly talented four ladies. If we were to compare to a group today, Mamamoo would well resemble CSJH The Grace.

i-13
i-13 also made their appearance as the first 13-member girl group in South Korea. Now, it's common to see girl groups (maybe not 13..), but it was difficult to see a group with more than five members at this point. They're also considered Super Junior's sunbaes, so that's that!
Gavy NJ
Gavy NJ's debut was plain shocking as their vocals were literally out of this world. We still remember listening to Jang Hee Young's crazy vocals and getting goosebumps.

The RED
This group received a lot of attention for having pre-debuted actresses and celebrities come together and form a group. We can all remember Bae Seul Gi's bokgo dance on reality shows like "Love Letter" and "X-Man!" Yes, she was in THIS group! Unfortunately, because their primary occupation was actresses, they were criticized for being quite unprofessional and did not last long in the music industry. (TMI: Did you know Yoon Mirae produced this group?!)

Brown Eyed Girls
In 2006, things start brightening up for the girl groups as a legend debuts. Most commonly known for their hit song "Abracadabra," Brown Eyed Girls was initially a vocalist group and had a "faceless singer" concept just like Big Mama. The company soon figured out that they do, in fact, have potential and shifted gears to a more "easy-to-listen" concept while still showcasing amazing talent.

SeeYa
Nicknamed the female SG Wannabe, these three ladies were at the center of attention even before their debut. Their debut album hit it big, and Nam Gyuri's visuals were just out of this world. They recently received the spotlight again after reuniting on "Sugarman."
Girlfriends
They were a project unit group with Cool's Yuri & Chae Ri Na, showcasing their veteran styles.
Towards the end of the article, we can see that it looks like things started picking up again for girl groups. It does -- next week, we will dive in at the second generation of girl groups, including superstars that have paved K-pop for what it is today. Most people were introduced to K-pop in the second generation, and it's exciting to see how girl groups and K-pop itself have changed from then. Make sure to tune in next week!