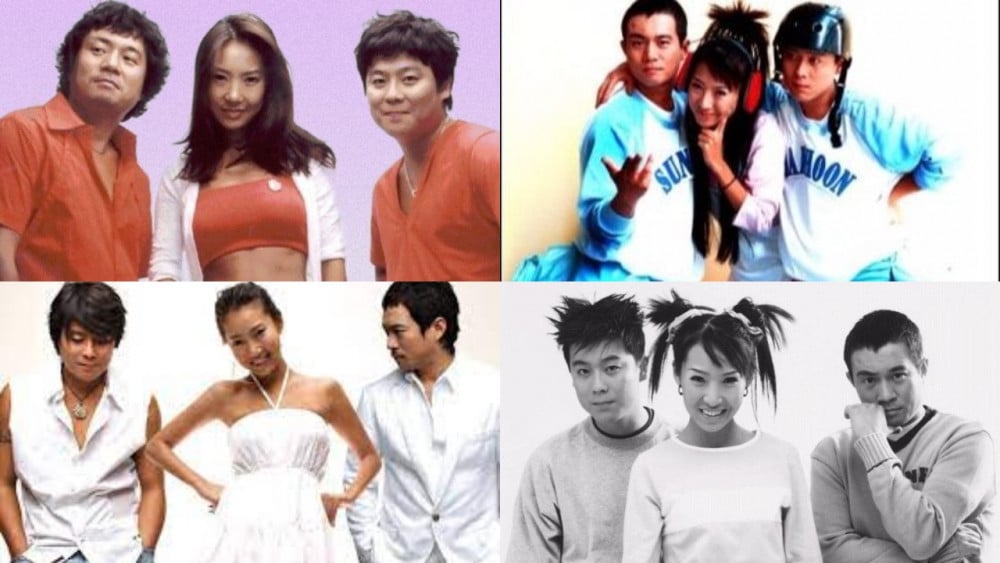 It's time to take another trip down memory lane and dive into one of my favorite co-ed groups of first-generation K-pop, COOL!
Cool was pretty much the icon of summer, and every song they released back in the days would hit it big - they represented summer music, just like their name.
Not only were the songs just good, the chemistry of Lee Je Hoon's mellow and sweet voice with Yuri's high-pitched voice, and topping it with Kim Sung Soo's often-comical rap just created a perfect trio that's pretty much irreplaceable. Let's take a look at how Cool became Cool!
Debut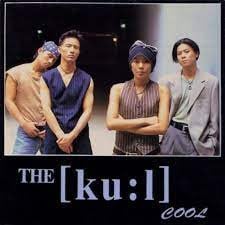 The group debuted on July 14, 1994, with initially four members. Yuri was actually not in the group at the debut -- the late Yoo Chae Young & Choi Jun Myung were the original members. Cool debuted initially with a jazz concept and a powerful concept. The only thing that really received attention was Yoo Chae Young's shaved head, but the album itself wasn't very remarkable.
1995: Member Changes & 2nd Album
After a mediocre first album, Yoo Chae Young and Choi Jun Myung left the group, and Yuri joined the group, making Cool its most well-known line-up. They promoted their second album, "Before Sadness Comes," and they were able to make it into the top 10 charts during the promotion. Even now, it is a widely remembered song and is often played in many "Cool Medley" highlights.
1996 & 1997: Officially a Summer Sensation
In 1996, the group officially started shifting gears into a dance group, and they released their third album. The title track "Destiny" was being loved at levels Cool never expected to reach. It was so big that Cool beat H.O.T to snag their first #1 on "Gayo Top 10." Also, another big difference was that Cool started singing live in many of their performances beginning this third album, compared to lipsync in the first two albums.
After a successful post-promotional track, "Lucifer's Excuse," that also hit peak positions in charts, Cool still saw big success the following year. First, Cool's third album was released towards the end of 1996, so the album sales were accumulated in 1997. Their third album was so popular that it was acclaimed as an unofficial million-seller - something that was HUGE for K-pop singers. Then, in the summer of 1997, a song that every Korean most likely knows is released. It's also the song that best represents Cool the group today.
This song is so big that it would pretty much be on every summer song playlist, and it has become the national summer anthem for South Korea. Whenever we hear Kim Sung Soo's "Hey! It's Summer!" we all can agree that there's this little exciting sensation going through our minds.

1998: Sorrow
Cool became one of those groups that weren't next-level superstars, but their songs would always hit #1 on the charts. Their album sales would always also consistently hit the top 10 at the end of the year, which deemed the trio as being successful. "Sorrow" was another huge hit that became a national anthem as well. The easy to sing-along melody and the catchy hook and chorus made the song oh-so-popular!
While the nation was in despair and sorrow during the IMF crisis, Cool released this bright and cheerful song that calls out "Sorrow" but was actually a fun beat to jam out to. Cool hit #1 on various music shows with "Sorrow," and it's still widely loved today. (TMI: 10cm made a remake of this song back in 2011, so even the younger generation got to hear this tune!)
The members of Cool even considered this song their favorite song, and it was widely performed even later, on shows like "Infinity Challenge" and "Hidden Singer."
1999 & 2000: 4.5 & 5th Album
After a mega-hits over a 3 year period, Cool's popularity slightly simmered down for their 4.5th album. Nowadays, we would consider it a single, but because the concept of a single didn't exist in the music industry in Korea back then, they called it a half-album.
The song "Misery" definitely did well and snagged a few #1's, but it did fall short compared to their previous success. Cool continued in 2000 with their fifth album. They actually went through a lot during these times, as there were conflicts with their agency and the songwriter for the fifth album. Despite the overwhelming stress and challenges, they were able to overcome it and release their fifth album.

In July of 2000, they released their post-promotional track "Beer and Peanuts," and this song began their annual summer song campaign. Though the first official summer can be considered as "Woman on the Beach," Cool began consistently releasing an album around July every year, beginning with this track.
We also can't forget another legendary song from this album...
2001: 6th Album "Jumpo Mambo"
Now the summer icons of South Korea, Cool released "Jumpo Mambo" in July of 2001 and received lots of love.
With mp3's being massively shared through peer-to-peer online software, you saw a huge decrease in album sales overall in the industry. However, they were still able to secure their peak position in album sales. This also was the beginning of music streaming service rollouts, such as Bugs or Soribada. Half a year later, they released their 6.5th album, which included the beloved track "Aloha."
Even without promotions, the song was a #1 candidate on music shows during that time, truly demonstrating their popularity. This also began the three-year pattern of summer dance full albums and winter ballad special albums.
2002: 7th Album
This is also unofficially called Cool's second peak. After affirming their summer concept, they went all out and released their 7th album in the midst of the World Cup momentum. With South Korea's impressive performance, the entire country was already crazy from the world cup, but a summer jam like "The Truth" truly hyped up the Korean public even more.
The song was so popular that they received the Golden Disk Grand Prize award, awarded to the singer that had the most album sales that year. With the album market declining, they were still able to sell 650,000 albums, which is an incredible accomplishment during this era. Unfortunately, the group began experiencing internal challenges as there were rumors about discord amongst the group. These problems existed until disbandment, where the members decided to go their own ways. Despite the huge success of the seventh album, the members of Cool rarely perform this song or mention this album -- many assume it's because of the bad memories this album presented.
In the winter of 2002, they released their 7.5th album. Music show appearances became minimal, but the song "Walk" is still widely remembered as a great winter track. Even as a non-full-length album, the album recorded over 300,000 copies sold.
2003: 8th Album
The group continued their promotions by releasing their 8th album in 2003. Though it was still commercially successful, the song was claimed not as "fun" or "bright" for a summer song, bringing forth disappointment. We can say that this song was still commercially successful because it still recorded four #1's on MBC's Music camp and a triple crown for mutizen song on SBS Inkigayo.
2004 & 2005: 8.5, 9th & 10th Album
Cool released the 8.5th album at the end of 2003 but unfortunately saw very little popularity and interest. A music video wasn't even produced, and promotions were minimal. Despite this, Cool STILL sold 110,000 copies, which really gives them the title of "nation's singer." Because of this continuous popularity, fans were still excited about the 9th album in 2004.
Cool released their 9th album in 2004, but the minimal promotions turned into no promotions. They did not promote this track on music shows at all, and their promotions shifted gears into variety or reality shows. But they weren't promoting their album on their either, just the members being themselves on the show, which led to a lot of confusion. Even with Cool's basic foundation of their popularity, they didn't promote their albums properly for three albums straight, eventually leading to a decline of popularity in general.
In 2005 (after a skipped 9.5th album), Cool announced their 10th album and their disbandment. Though there were many rumors for the reason of disbandment, the members never actually mentioned it ever up to this day. This was unfortunate news, but the music industry was also changing gears into an idol-centered industry, so it might have been a good time to say farewell. Because of the news of disbandment, this song did get a good bit of attention (but a considerable drop in album sales with only 50,000 copies sold), and this is also a common song to hear on an old-school summer playlist.
2008 & 2009: Reunited (10.5th & 11th Album)
After a three-year hiatus, Cool reunited in 2008 with their 10.5th album "I Want Love." This was their first album in three years, but it was their first promotional album in five years. Considering the time frame and the idol-shifted industry, the album did relatively well and was able to score in the top 10 on the charts. Let's just say, they were competing with songs like Lee Hyori's "U-Go-Girl," Big Bang's "Haru Haru," and Wonder Girls "So Hot."
In 2009, they returned again with "Bogo Bogo." Though it was a good run, the overwhelming presence of idol groups deemed the album only mediocrely successful.
~Current
Cool would often appear in "legend" shows, such as "Immortal Songs 2" or make a surprise appearance on "Hidden Singer" and "Yoo Hee Yeol's Sketchbook." They have definitely left an impact in the summer music world, and they continue to remain legends today. Cool has also released singles here and there, and they also formed a project group with Koyote called Coolyote and promoted for a short time. Nevertheless, they will always be remembered as a legendary group, and it's even more nostalgic because, with contract situations, K-pop groups simply can't become these kinds of groups anymore, enjoying success for nearly two decades.
What was your favorite Cool track to jam out to in the summer? Let us know in the comments below!