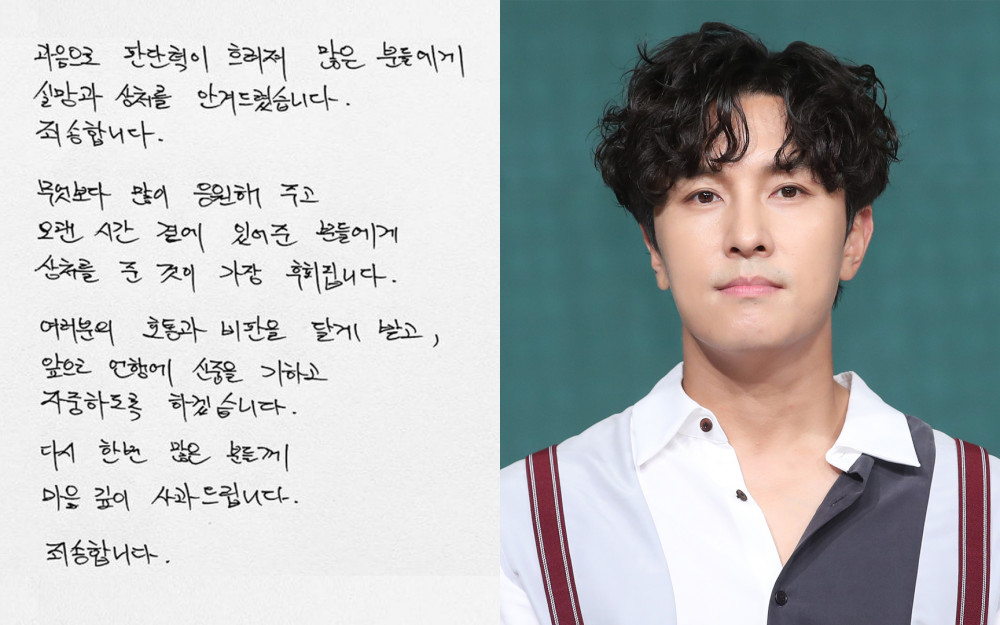 Shinhwa member Kim Dongwan wrote a handwritten apology after being criticized by the public for supporting MC the Max's Lee Soo (ISU). ISU was previously sentenced to probation for soliciting prostitution with a minor.

On November 1, Kim Dongwan posted a letter on his Instagram stating, "My judgment was clouded due to heavy drinking and I've caused disappointment to many people. I apologize."

He continued to say, "what I regret the most is that I hurt those who were supporting me and staying by my side for a long time. I will accept everyone's angry scolding and criticisms and will self-reflect so that I can be more careful with my words and actions."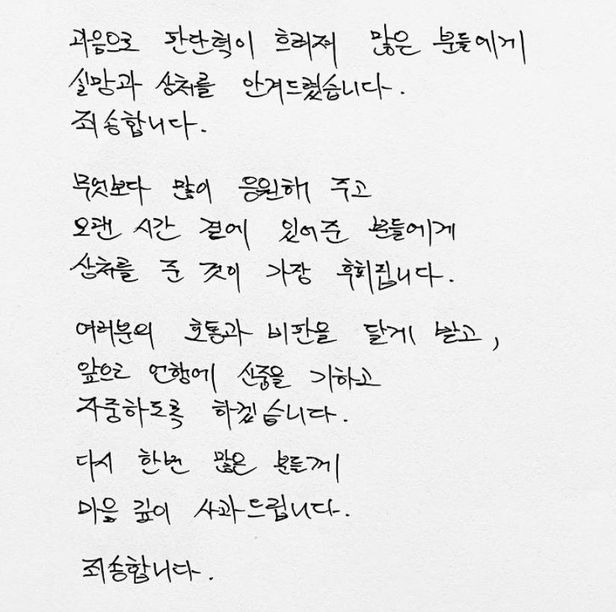 He added, "Once again, I want to deeply apologize from the bottom of my heart to many people. I'm sorry."

Earlier, Kim Dongwan posted a video of MC the Max member singing on 'I Am a Singer,' and wrote on his Instagram, "When will I be able to hear: The voice of ISU."

After seeing his post, many people criticized, "Are you supporting ISU?" and Kim Dongwan blocked the comment section. Then Kim Dongwan shared, "Wow~~ I'm relieved. That you're disappointed in me" on his Instagram story. Soon after, there were a few netizens who claimed they were blocked by Kim Dongwan after leaving a comment on his post.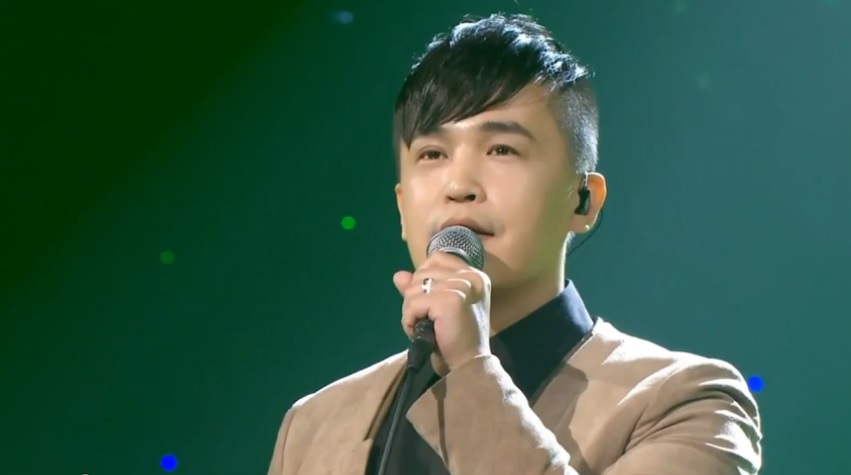 Meanwhile, in December 2009, while serving as a public service worker, ISU received a suspended indictment for soliciting prostitution with minors. At the time, ISU admitted he had solicited prostitution, but he claimed that he did not know she was a minor.