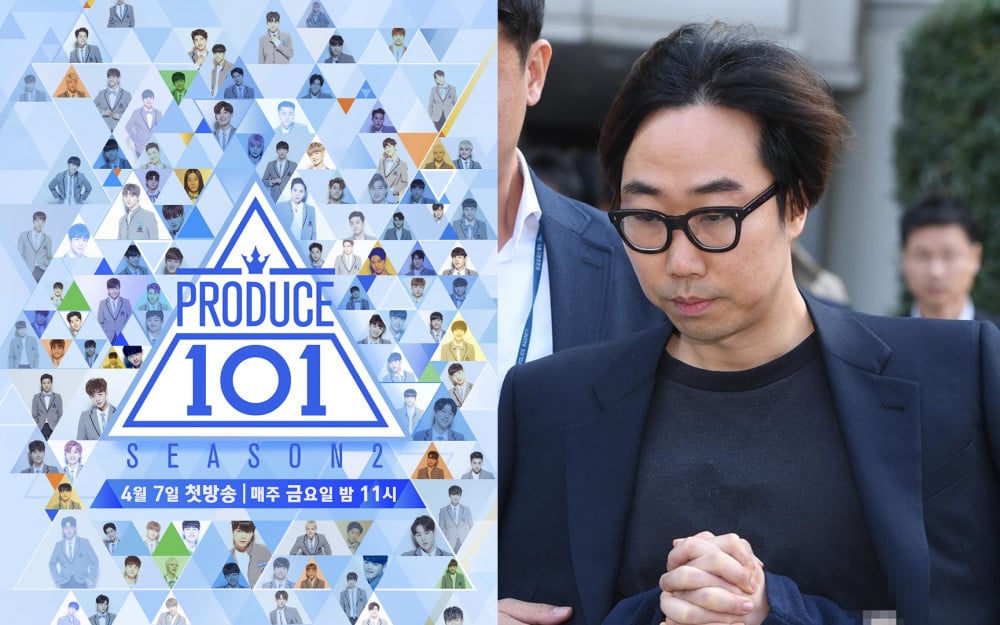 Earlier this year, there was much commotion and noise around the popular idol competition show 'Produce 101' series as it was found that the results were manipulated.
The 'Produce 101' series, which ended in July 2019, was reported that a certain number of votes in each ranking was a multiple of a specific number during the announcement of viewer votes (online and live real-time paid text voting), sparking controversy over vote manipulation. As a result, the trainees who received enough votes to make it as the final member were eliminated, while the contestants who did not have enough votes were included in the final lineup to make their debut.

Since then, PD Ahn and others have been indicted on charges of manipulating the results of paid text voting by viewers throughout the entire season from Mnet's 'Produce 101' series to give a specific candidate an advantage. Producer Ahn admitted to the charges during the first and second trial, was sentenced to two years in prison and 37 million KRW (31,200 USD) in fines. However, he later appealed against the charges.
Recently, one netizen started a discussion in an online community to ask other netizens whether they would watch the 'Produce 101' series if it were produced again.
The netizen who created the post asked the other netizens to vote if they would watch the controversial 'Produce 101' series again. Many netizens voted they would watch the series again. Other netizens joined the conversation to give their two cents on the topic, commenting, "The people who voted that they won't watch the series would probably watch it once it airs, lol," "I bet you the 'Produce' series would be really popular if it airs now. It's right at the time when the new generation of idols should be starting," "To be honest, I'd watch it lol," "If there is any rigging, then I'd definitely watch it," "I can't believe that there are more people that would watch this audition show even after being tricked so many times," and "I don't think I would watch it after all that controversy. Also, Mnet won't change their ways lol. Look at Girls Planet."