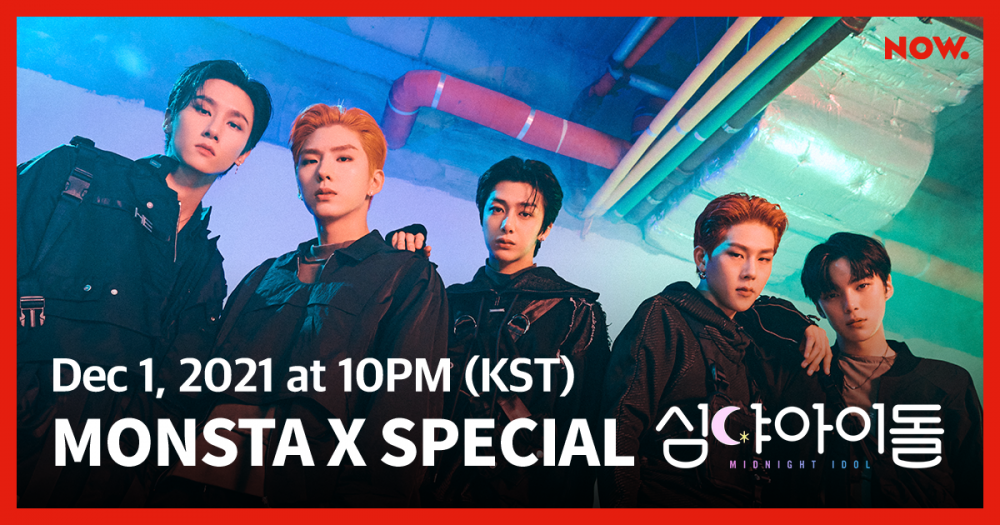 With their latest title track, "Rush Hour," MONSTA X returns with their newest mini-album release, No Limit. The group's latest endeavor marks a considerable milestone 10th mini-album, and we're excited by the upcoming world tour the group is set to go on soon. No Limit features a huge number of new tracks that showcase a new side to MONSTA X through visuals, dancing, singing, rapping, and much more. "Rush Hour," the group's promoted track, is a powerful and intense comeback that demands attention, and we can barely wait to see the group live! Get excited about the group's upcoming world tour by watching their special show on Naver NOW from the comfort of your own home while you wait for that tour date to come!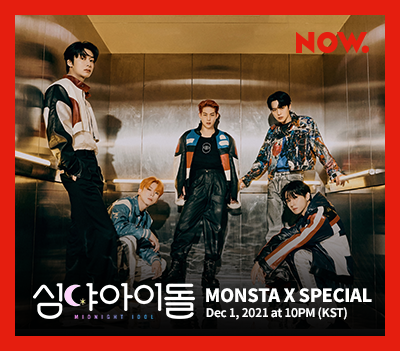 That's right! MONSTA X is next on the roster of artists to grace the stage at Naver NOW. Set for December 1, 2021, at 10 PM KST, MONSTA X will showcase their signature spitfire charisma and suave smoothness in what we're sure will be an out-of-this-world special show. You won't want to miss out on watching their dashing charms and good looks with other MONBEBE all across the world! This is a performance unlike any other, so mark your calendars now for MONSTA X SPECIAL!
All the fun of a world tour priced at the cost of FREE! Enjoy MONSTA X's latest comeback from anywhere in the world. Whether it's watching performances, chatting with the members or MONBEBE, playing games, and other special surprises, there's a lot in store for Dec 1, 2021! Skip the travel, ticketing, lines, and crowds with Naver NOW!

You can access and view NOW for free today to chat with other MONBEBE in anticipation of MONSTA X's special performance: MONSTA X SPECIAL. Be sure to mark your calendars and tune in. Go! Go! Go! It's Rush Hour!


[Disclosure: This article is sponsored by NAVER NOW.]