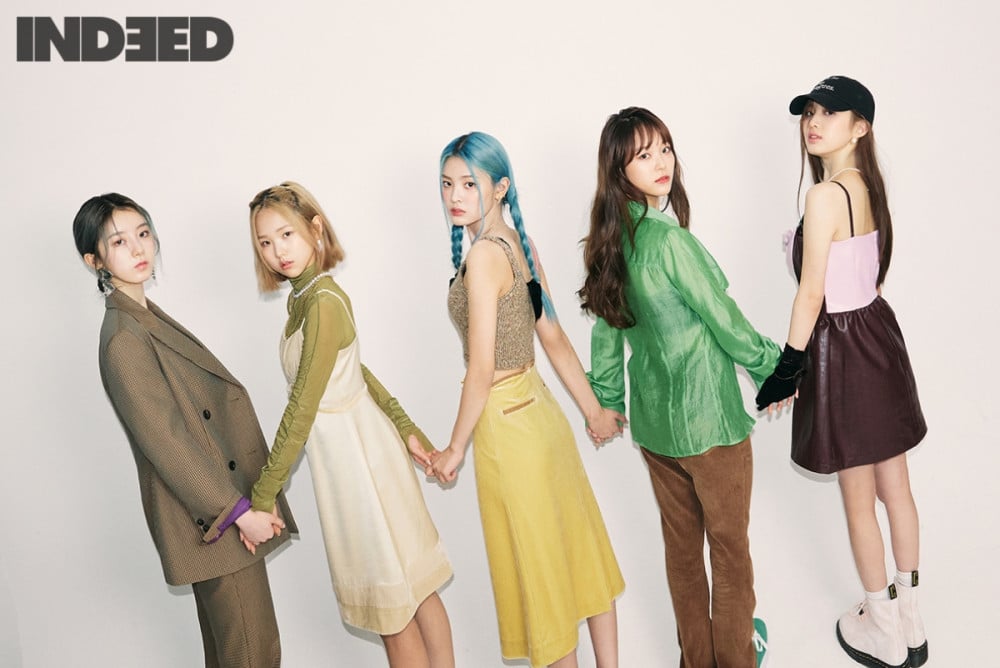 LIGHTSUM participated in a pictorial with fashion trend magazine 'Indeed' vol. 14.

In the released pictorial, the LIGHTSUM members instantly captivated with their pop of color and chic concept. In contrast to their usual image from when they are performing on stage, each individual member exuded relaxed, natural vibes. In particular, LIGHTSUM perfectly pulled off a variety of looks, including chic and neutral tones, to romantic and colorful styles. Reservation orders for the fashion trend magazine 'Indeed' volume 14, which includes LIGHTSUM's pictorial, are available on YES24.
Meanwhile, LIGHTSUM have been receiving a lot of love for their recent release "VIVACE", the title track of their 2nd single album 'Light a Wish'. They are currently actively promoting their track "VIVACE".