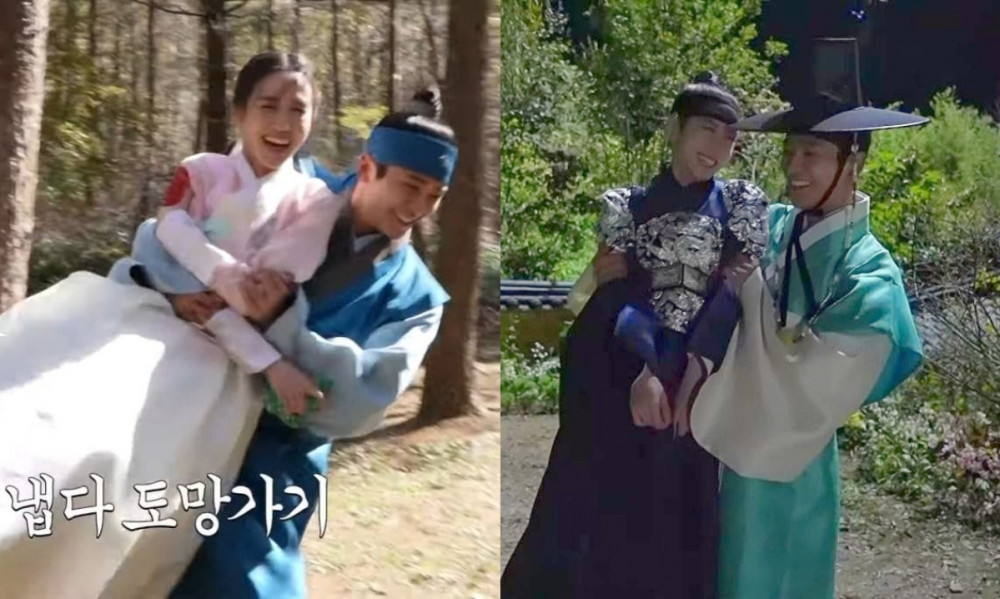 Netizens' hearts fluttered after seeing the cute interaction between SF9's Rowoon and actress Park Eun Bin.
On November 16, one netizen created a post on an online community forum titled, "What male and female lead actors do during their break time..." Here, the netizen included several photos of Rowoon and Park Eun Bin at the filming set, behind the scenes of their currently airing drama 'The King's Affection'. Here, Rowoon and Park Eun Bin were seen enjoying a fun time together.
In the first set of photos posted, Park Eun Bin is seen explaining to the camera that Rowoon would pick her up and use her as a dumbbell, when he had no other weights available to lift. In the second set of photos, Park Eun Bin and Rowoon are seen filming a scene in which they are running away from an unknown danger. Here, Park Eun Bin joked to the camera that because it's exhausting to run while pretending to be wounded from an arrow, she would have Rowoon pick her up. Then, she would move her feet as if she was really running. After she said this, Rowoon picked her up to demonstrate and both of them burst into giggles.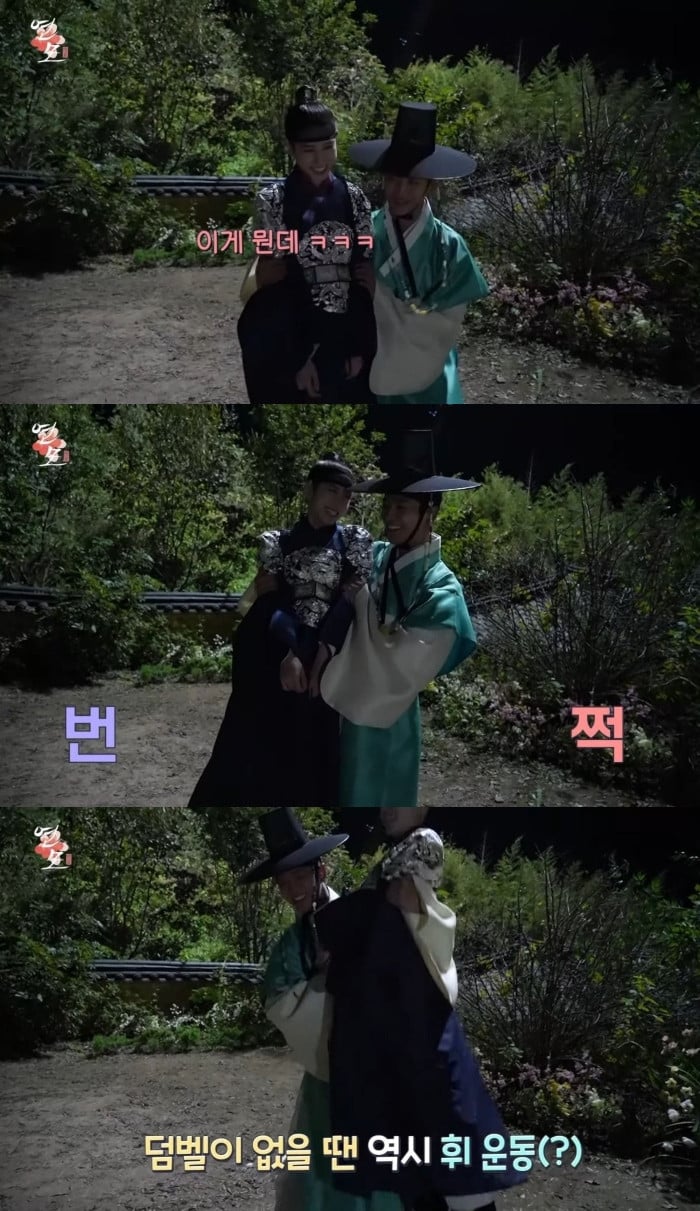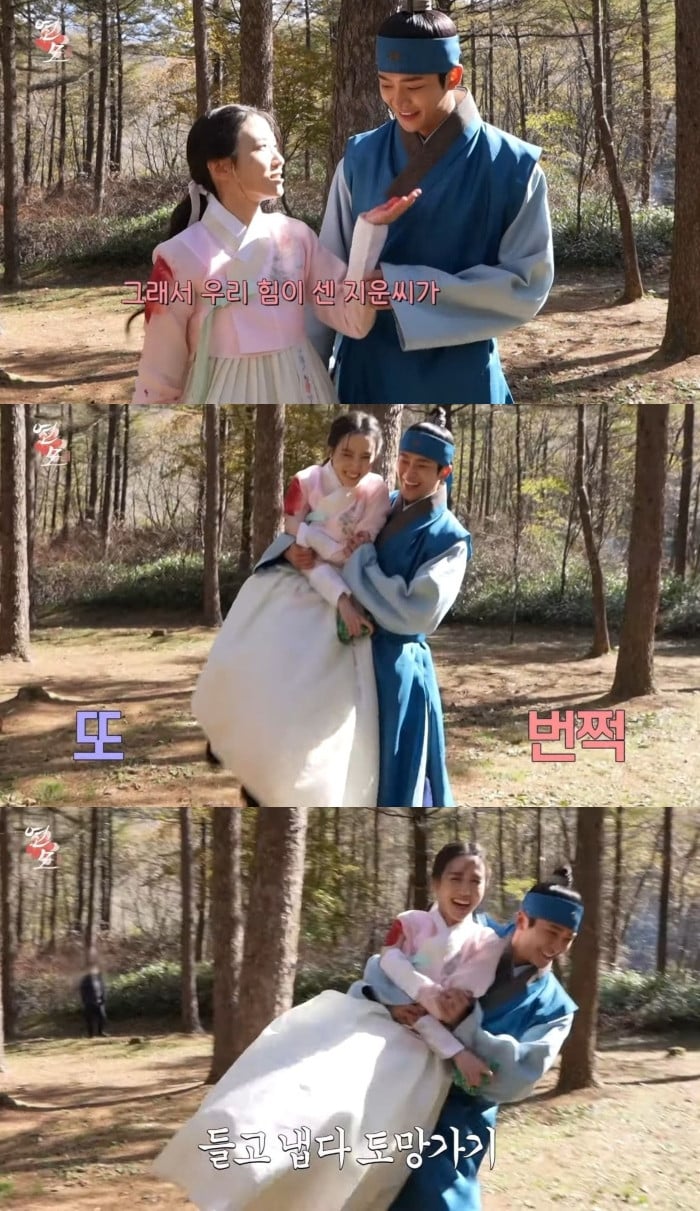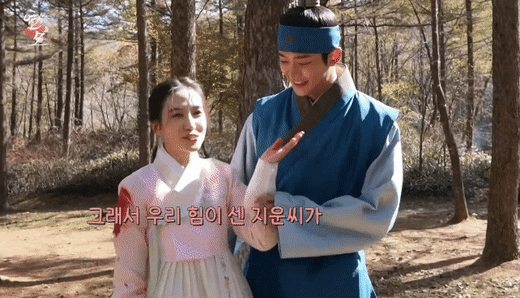 In response, some of the netizens' comments included:
"The actors [and actresses] are so cute and play well Lollll 'The King's Affection' is so fun Lolll."

"What is that Lolll How does he lift her up so easily like that Lolll."

"So frickin' cute Lollll Both of them are so cute TTTTTT."

"Their chemistry is so good Lolll."

"So awesome...It's true that for men their face, height, and physique [are important]...Park Eun Bin looks so light..."

"What is this, so cute."

"Omg my heart is fluttering."

"Loll But it does look really fun."

"He is so strong."

"Park Eun Bin is so cute."