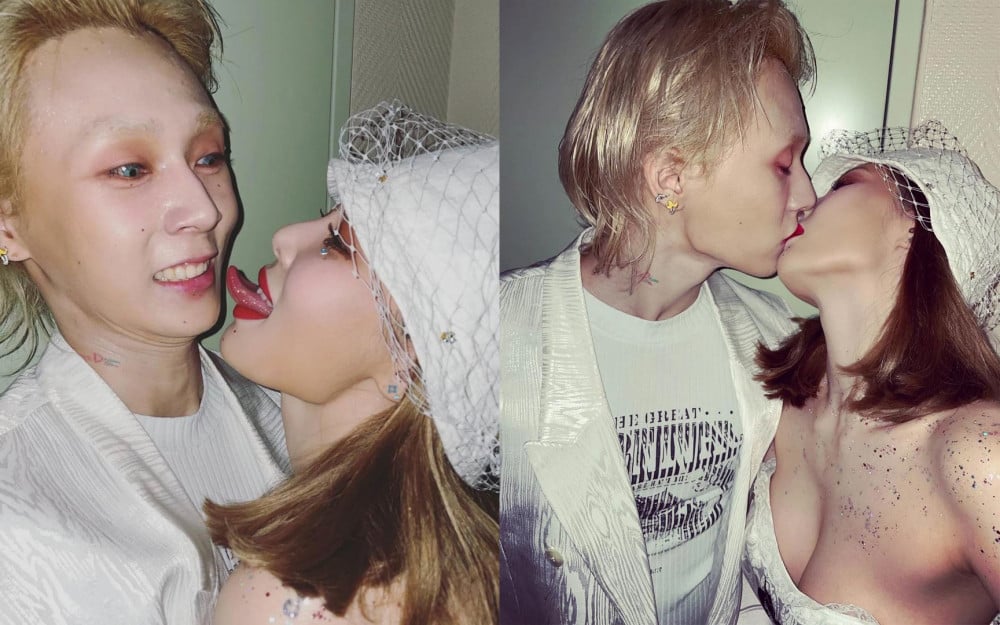 HyunA and Dawn are caught up in engagement rumors.

On November 11, Dawn shared the image below of a ring on his ring finger along with emojis of diamonds on Instagram, and fans are now speculating if he might be teasing his engagement with HyunA.

Previously, rumors of their marriage surfaced after a video of HyunA catching a bouquet at her stylist's wedding was released on October 24 KST. HyunA also shared images of the two singers in wedding-inspired outfits on social media.

Dawn and HyunA have been dating since 2016. What are your thoughts on the rumors?