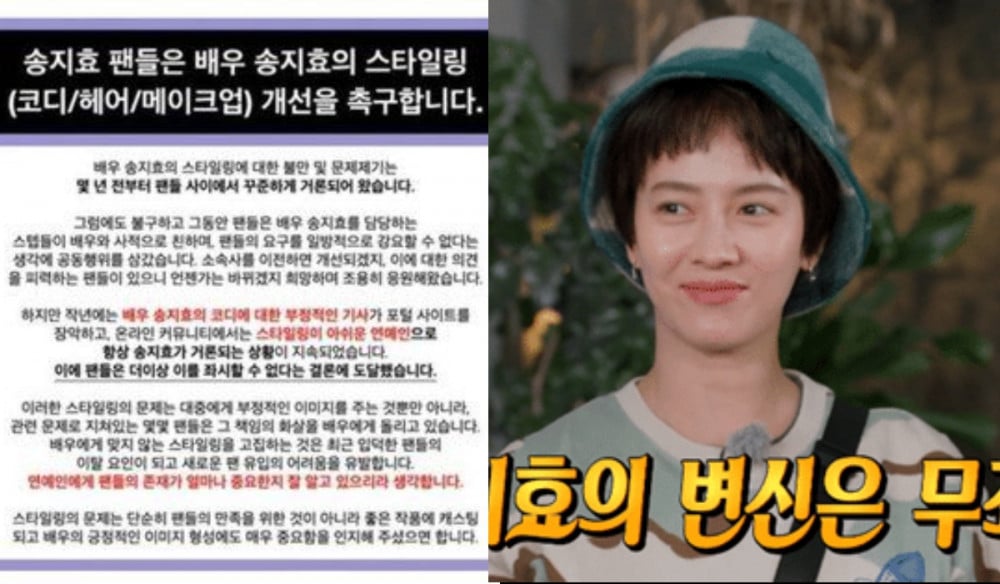 Actress Song Ji Hyo's fans on 'DC Gallery' issued a statement on the actress's stylist.
On November 29th KST, Song Ji Hyo's fan club on community message board site 'DC Gallery' issued a statement demanding improvement on the actress's stylings.
In the statement, fans wrote, "The disappointment and complaints regarding actress Song Ji Hyo have been continuously raised among fans since a few years ago. Regardless, fans have been supporting her. However, the increasing numbers of negative articles and posts online since last year prompted us to issue this statement. We demand substituting her current stylist for someone more experienced and skilled, changing makeup and hair salon."
Previously on November 28th KST, Song Ji Hyo's appearance on SBS's 'Running Man' made many netizens talk about her styles. Someone even made a separate post on the community site reassessing all of Song Ji Hyo's previous hairstyles.
Stay tuned for updates on Song Ji Hyo.