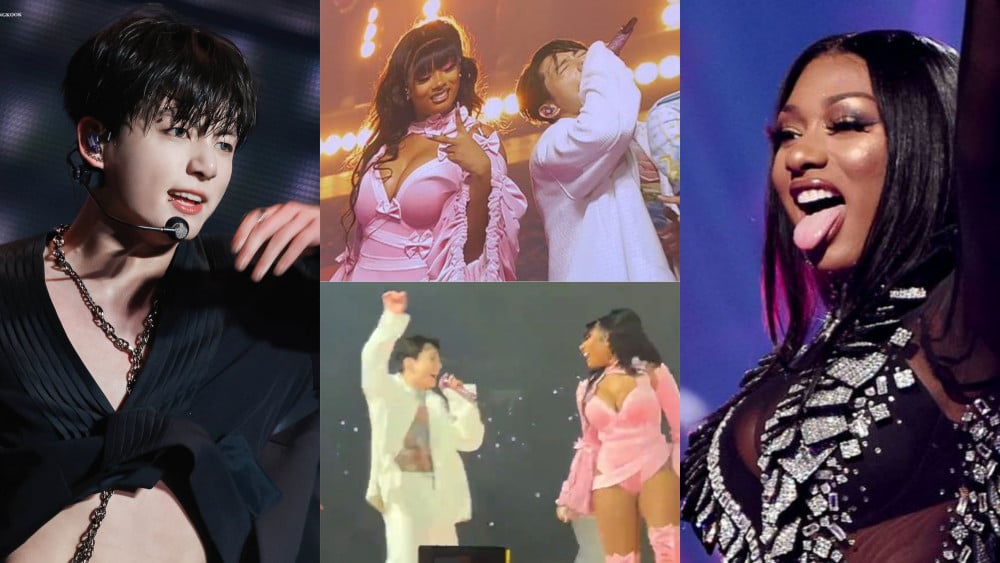 Popular South Korean singer Jungkook shared a cute moment with the American rapper Megan Thee Stallion at the 'Permission To Dance: On Stage' concert in Los Angeles on November 28. During the performance of Butter, Megan arrived on stage to rap her verse, and as Jungkook danced around, the two smiled at each other in an adorable way. Jungkook also gave thumbs up to Megan and kept hyping her in the performance.
Fans were thrilled to see the cute interaction between Jungkook and Megan. Towards the end of the song, the two stood next to each other, and fans posted about "Megkook," referring to the duo.



Later, Megan even posted a screenshot of her moment with Jungkook on her Instagram account.



Earlier in August, when BTS released a remix version of Butter featuring Megan, "Megan Thee Stallion Jungkook" had become a top search on Twitter.




In September, BTS had released a dance practice video of Butter, and Jungkook's performance during Megan's verse was highly appreciated.
A month later, after BTS met Megan, Jungkook and Megan had shared another cute moment when Jungkook made a "four" sign with his hand, as the name of Megan's dog is 4oe.


Seeing the massive positive response towards the interactions between these two, it is likely that fans can't wait for more "Megkook" moments to come.