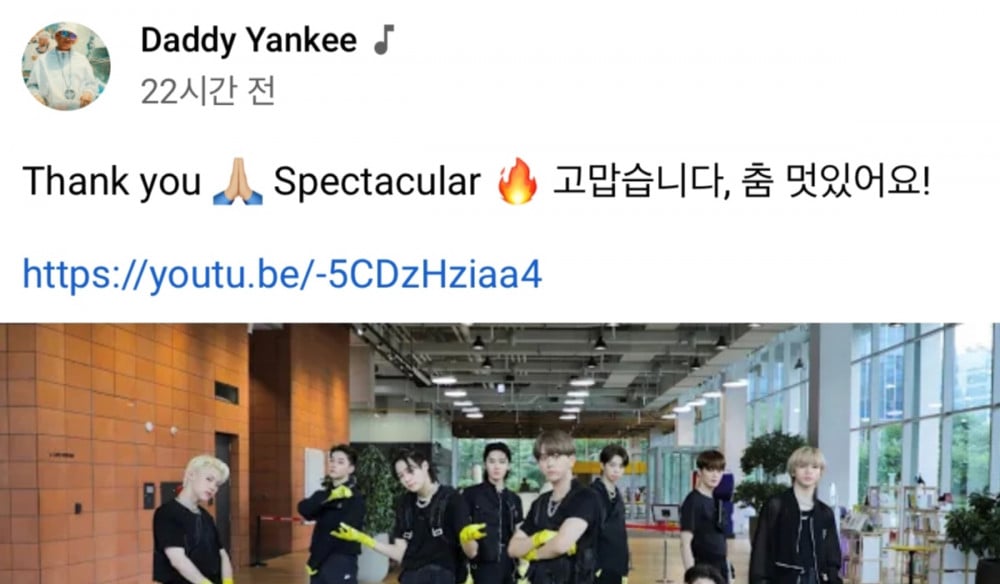 T1419's performance video for Daddy Yankee's single "Problema" is getting love from the artist himself!

On October 31 KST, the Puerto Rican rapper visited the video on MLD Entertainment's official YouTube channel to leave the members a comment praising their performance. The comment, which was written in Korean, reads, "Thank you. Your dance is awesome." He also took to his personal YouTube channel to share the video, leaving another message containing the same Korean as his original comment, as well as "Thank you 🙏🏼 Spectacular 🔥" in English.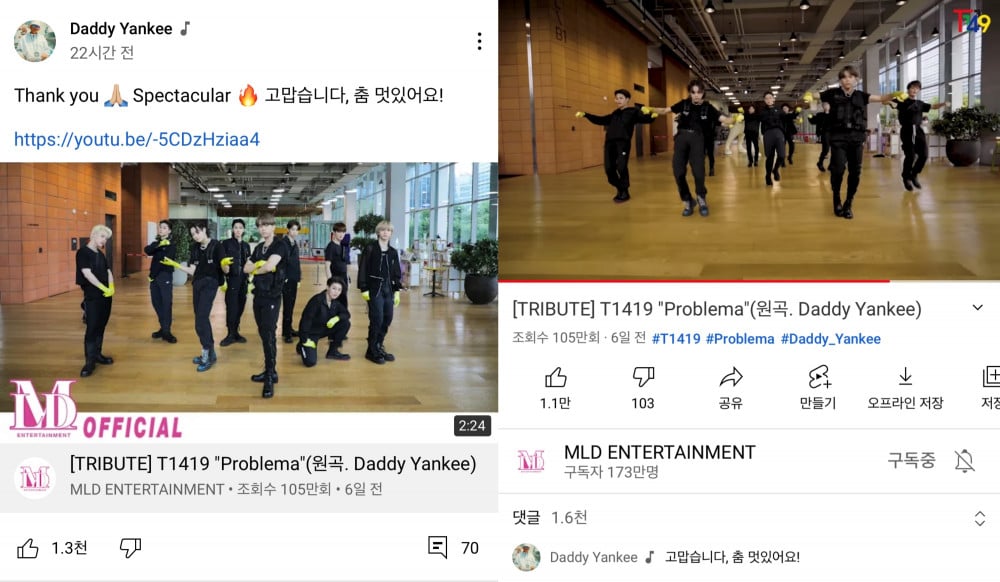 Meanwhile, Daddy Yankee first showed supposed for the boys when they participated in his "Problema" TikTok challenge back in August. He shared the video through his own social media, attaching a '#Southkorea' hashtag.
The full performance video can be seen below!