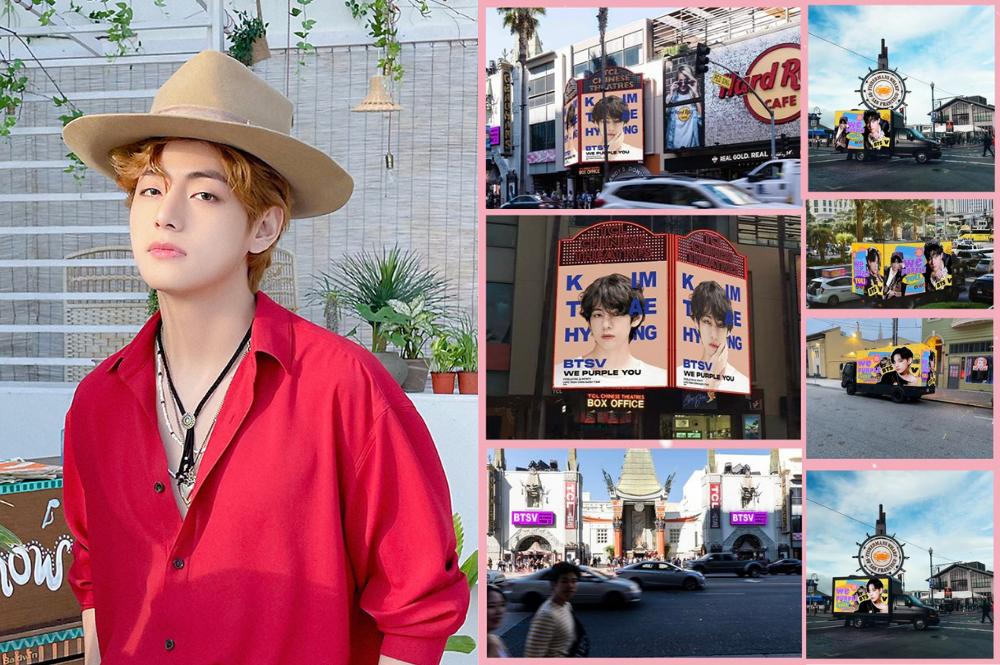 BTS's upcoming 'Permission to Dance On Stage - Live Play' concert will be held at SoFi Stadium, Los Angeles, on November 27-28 and December 1-2 PST. It will be the group's 1st in-person live concert in 2 years after the pandemic led to the cancellation of their 2020 tour.

China Baidu VBar, the Chinese fanbase of Kim Taehyung, aka V, has announced Part 2 & 3 of his 2021 birthday projects. Part 1 was revealed in July to be a primary school built under Taehyung's name.


Taehyung will now have the 1st support for the entire 4-day duration of BTS's concert at Sofi Stadium.
For the 4 concert days, large LED trucks will display Taehyung's ads outside the Sofi venue and the Hollywood center area.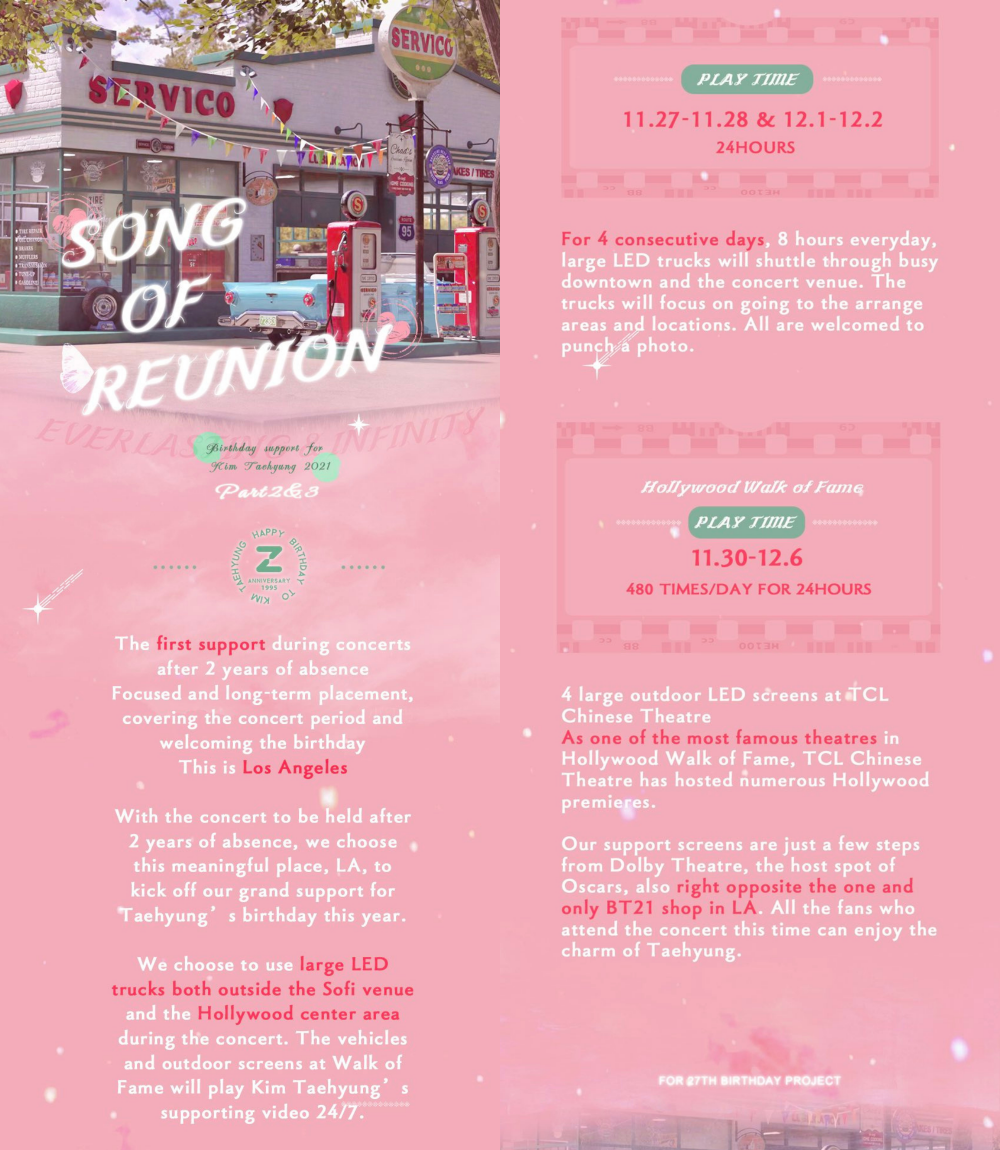 In addition, from Nov. 30 to Dec 6, 4 large outdoor LED screens at the TCL Chinese Theatre, a movie palace on the Hollywood Walk of Fame, will play Taehyung's supporting videos 24/7.

The support screens are also located at the opposite of the only BT21 shop in LA where ARMY concertgoers will visit to get official BT21 merch.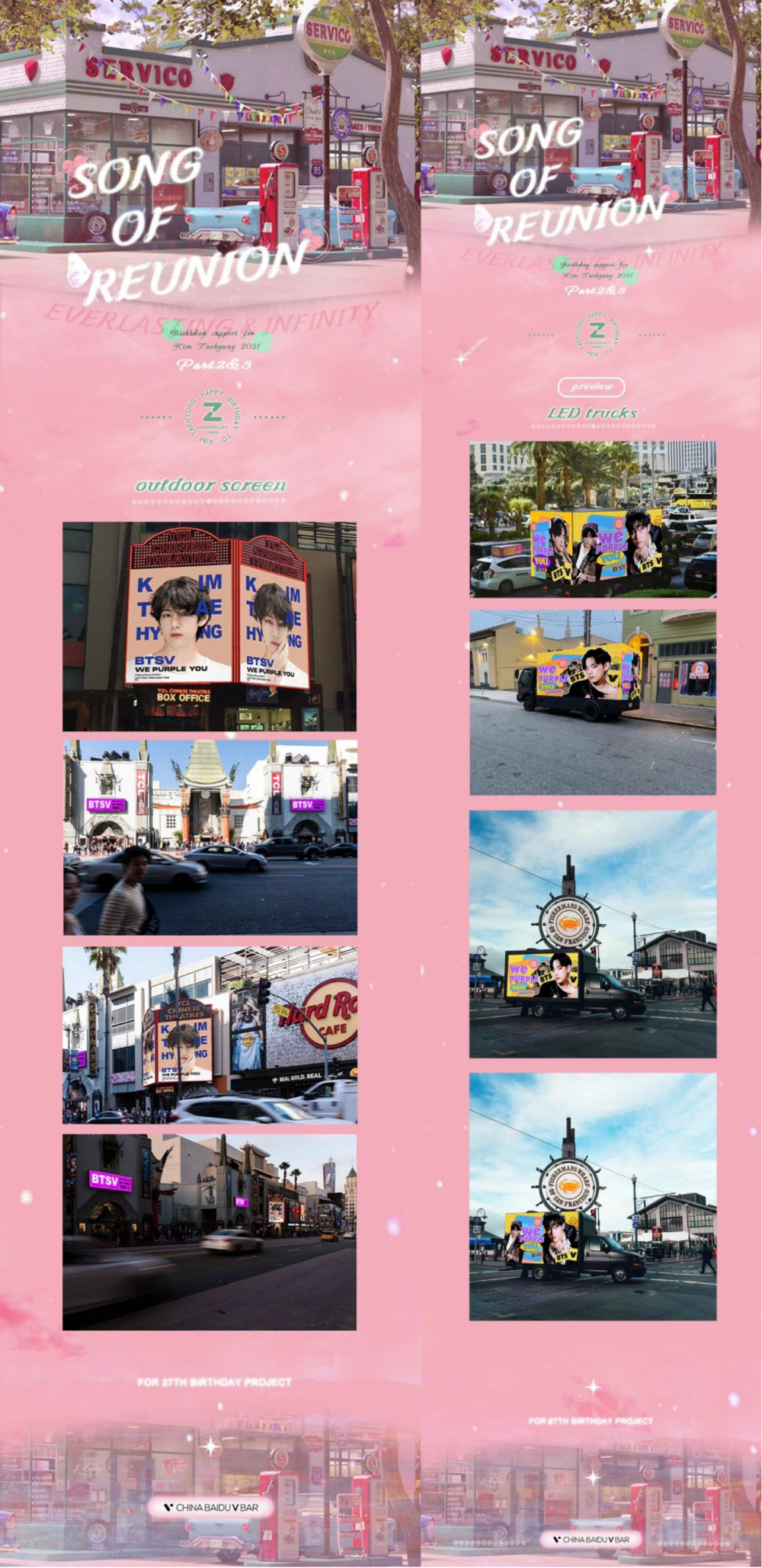 This birthday project was strategically chosen by China Baidu Vbar so Taehyung and ARMYs congregating at the concert can enjoy them.