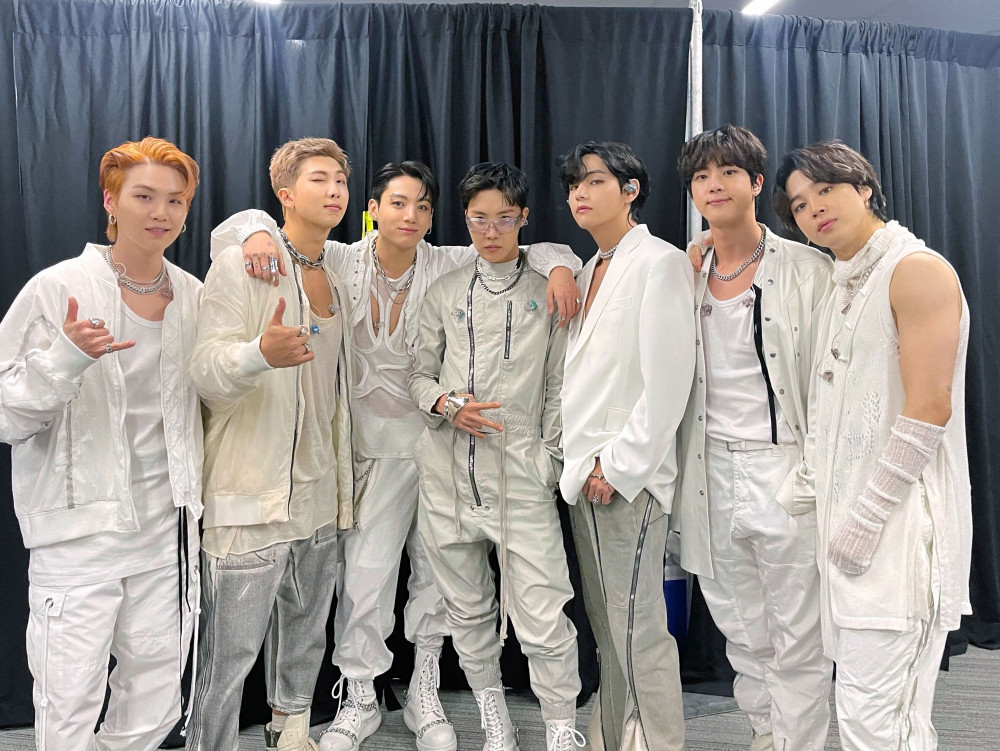 BTS has successfully wrapped up Night 1 of their first in-person concert series in two years!

On November 27, the boy group celebrated the successful first night of their 'Permission to Dance: On Stage' concert in Los Angeles with their fans through their official Twitter account. Shortly after the event, they tweeted photos from the evening, writing, "A concert venue packed with ARMY's voices...? This is a dream, right? BTS is waiting for all of you ARMY at the same place tomorrow as well! See you again, ARMY!"


In the images of the concert, a venue packed with fans holding ARMY bombs (BTS's official lightstick) can be seen glowing the group's trademark purple.
Another tweet the group made that night includes a group shot with Anderson .Paak, captioned, "Look who we met!"
The R&B singer took to his own Instagram to share photos and video footage of BTS meeting his family and exchanging albums with him backstage, playfully writing, "Lmk if you need another member! I work well in groups!!!" He also showed his gratitude again by leaving a comment on BTS's tweet, thanking them for "making [his] sons' life."

Meanwhile, the first night of the concert included over 47,000 concert-goers, and according to Korean media reports, the exact number of spectators for the whole concert series is expected to reach about 200,000 as reservations for limited-view seats were additionally made.