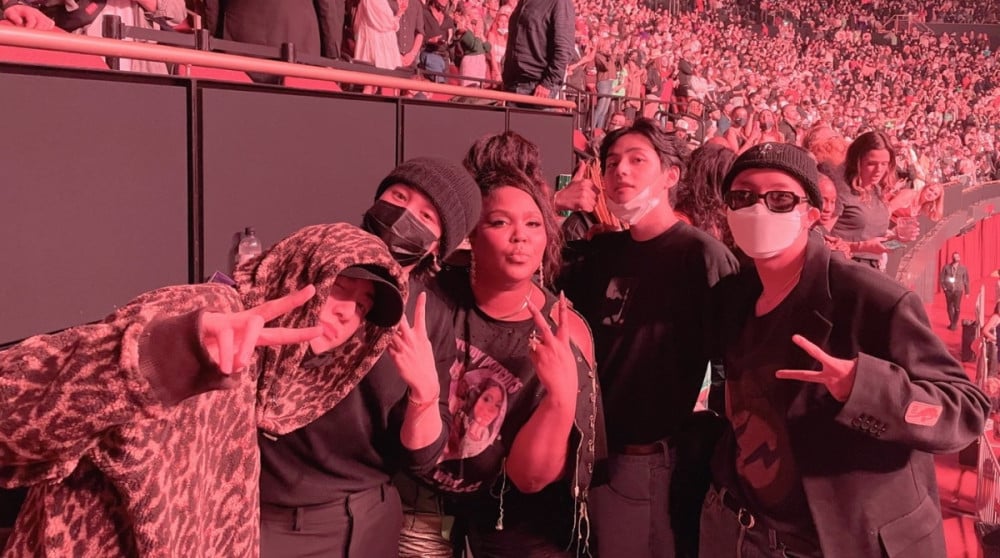 BTS and Lizzo snapped photos at Harry Styles' 'Love On' concert.

On November 19, BTS' J-hope, Jimin, V, and Jungkookshared the below photos of themselves with American singer Lizzo at the 'Love On' concert at The Forum in Los Angeles, California. The 4 members also shared a video of themselves singing Harry Styles "Falling".

Lizzo herself also retweeted the photos and added her own as well.

Check out BTS and Lizzo's photos from the 'Love On' concert below!