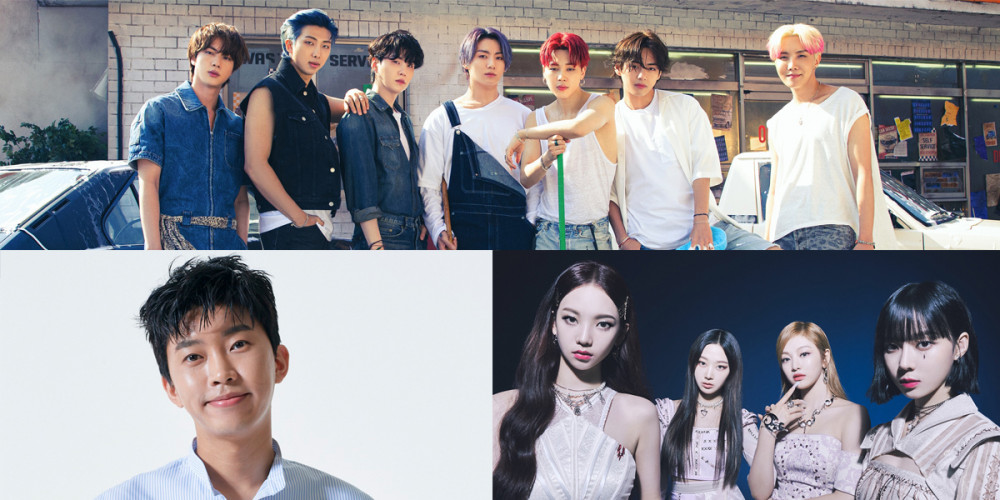 The Korea Institute of Corporate Reputation has revealed a brand value ranking chart of singers for the month of November, based on big data analysis.
From October 27 through November 27, 2021, the Institute analyzed big data of currently active singers in areas ranging from consumer participation, to media activity, communication, community activity, etc.
For the month of November, the top 10 singers in terms of brand value are, in order: BTS, Lim Young Woong, aespa, Lee Chan Won, IU, BLACKPINK, Jung Dong Won, Seventeen, Young Tak, and TWICE.
In first place, BTS earned a total of 15,360,053 brand value points for this month, while second place singer Lim Young Woong followed closely behind with 15, 146,604 points total. Girl group aespa and trot singer Lee Chan Won were also neck and neck in the third and fourth place spots, with aespa earning 6,565,822 points and Lee Chan Won earning 6,474,663 points.

Check out the full analysis results for this month, below.