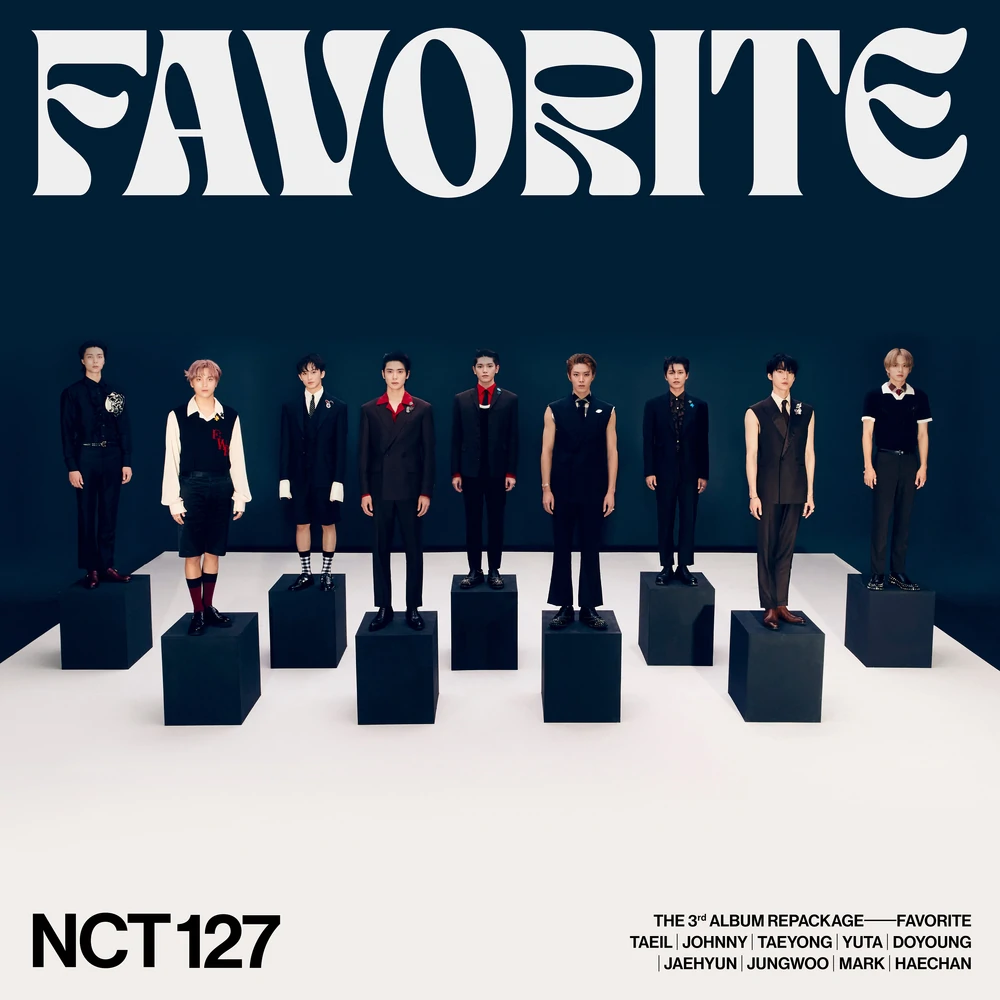 [This review reflects the opinions of the author and not necessarily those of allkpop.]
Track List:
1. Favorite (Vampire)
2. Sticker*
3. Love On The Floor
4. Lemonade*
5. Breakfast*
6. Pilot
7. Focus*
8. The Rainy Night*
9. Far*
10. Bring The Noize*
11. Magic Carpet Ride*
12. Road Trip*
13. Dreamer*
14. Promise You*
* denotes songs previously released on Sticker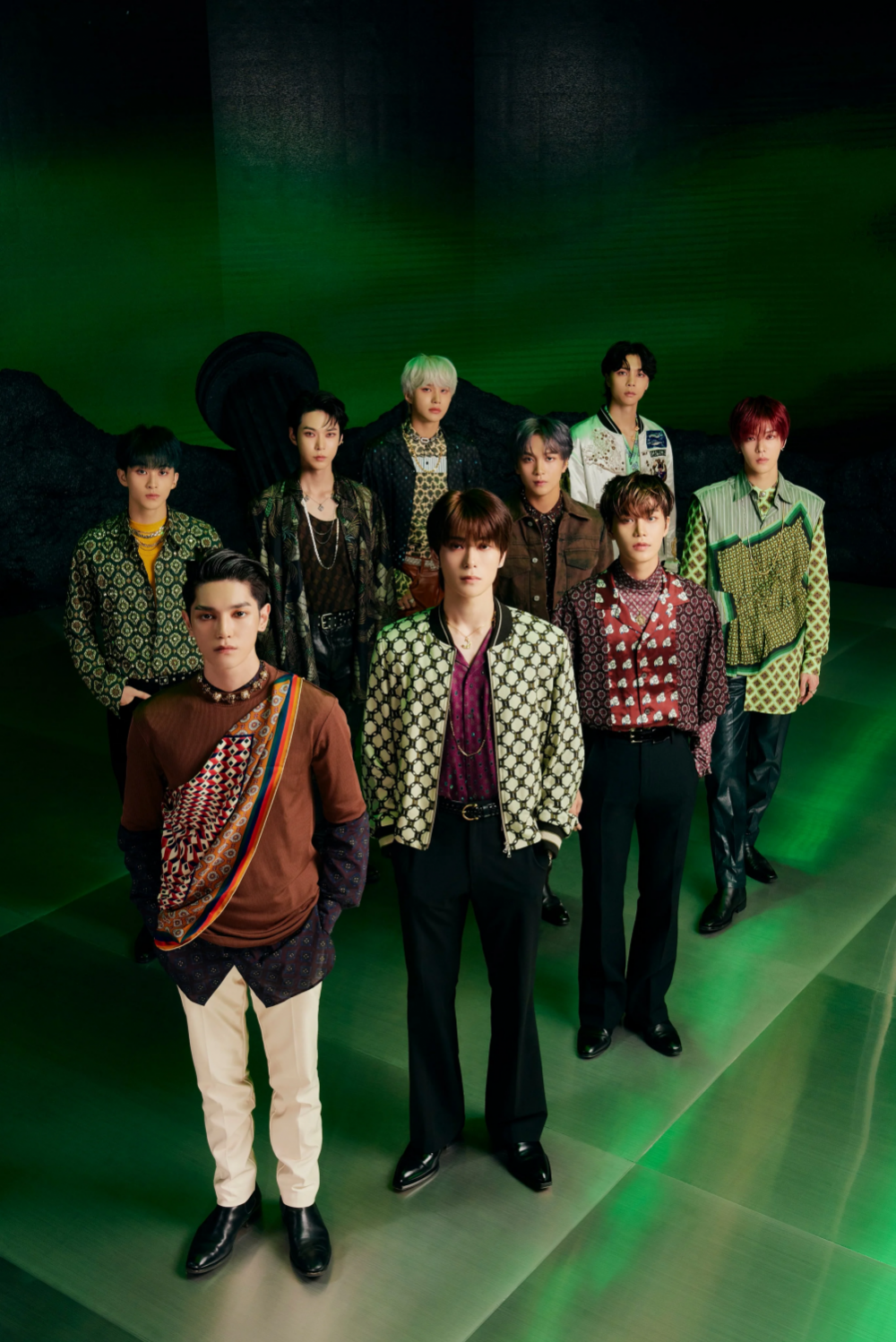 Shortly after the release of Sticker, NCT 127 has already made a vampiric return with their re-package, Favorite. Featuring three new songs in addition to the tracks released prior, the group offers a number of intriguing new concepts that showcase the group's range. With "Favorite" as the promoted title of the re-package, we are offered a single with a classic SM sound. Powerful choruses paired with intense vocal adlib give this single its edge. Though it is much safer in concept than "Sticker," "Favorite" has its own appeals and charms. Seasonally appropriate, this slightly haunting number is a movement that's sure to please.
With a booming bass beat, NCT 127 also showcases a club vibe with "Love On The Floor." Harmonies are the song's strong suit though the song has a much more formulaic sound overall. However, this doesn't necessarily hurt the concept in any way.
"Pilot" is the re-package's shining star. Sweet and poppy in concept, this song has a certain childish charm that's particularly addicting. Though the rap is not particularly poignant, the group's rappers deliver with their inflection and emphasis. In fact, they do so so well that Johnny's "and go surfin' in the waves!" line is etched into my brain whether I'd like it to be or not.
This re-package gave fans three extremely distinct sides of NCT 127, a testament to the group's abilities to body any concept.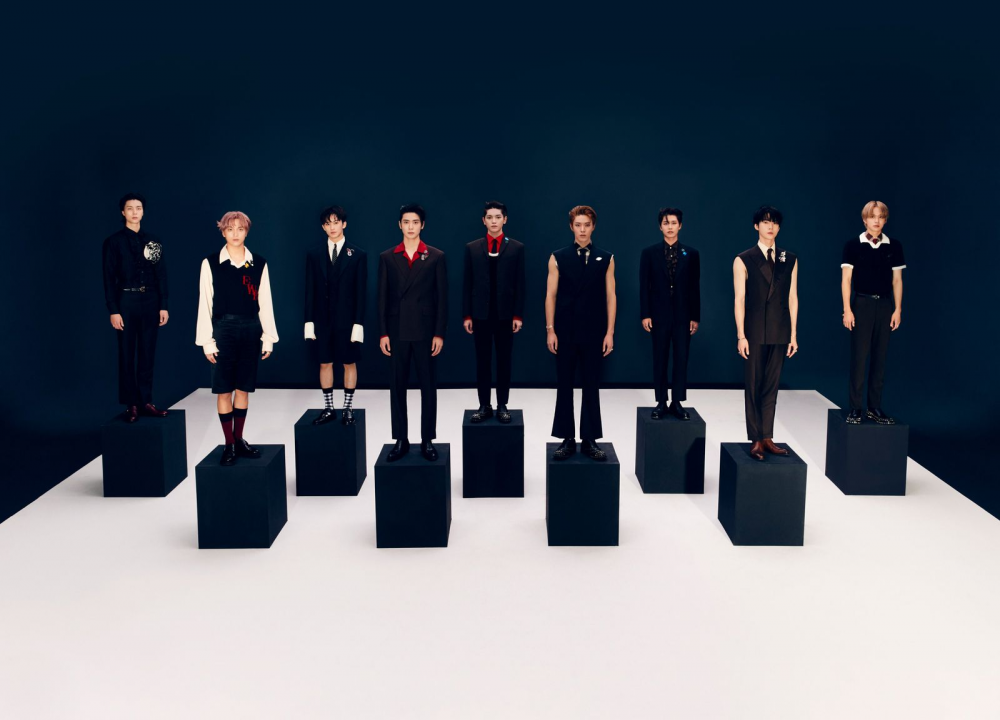 MV REVIEW
Eat your heart out, Jacob Black, NCT 127, is back with their ultra Twilight-esque MV for "Favorite." With a number of special effects and green screen background editing, the group is showcasing an otherworldly side. Opting for a chic and artistic MV concept, the group manages to pull off their vampiric qualities through stunning visuals. Fans should be happy to see that the members also include an impromptu dance break that features some serious performance skills. We feel a certain EXO-esque feeling from this release overall.
MV SCORE:
MV Relevance…..9
MV Production…..8
MV Concept……..8
MV Score: 8.33
ALBUM SCORE:
Album Production…...10
Album Concept……...9
Tracklisting…………...10
Album Score: 9.67
Overall: 9.0