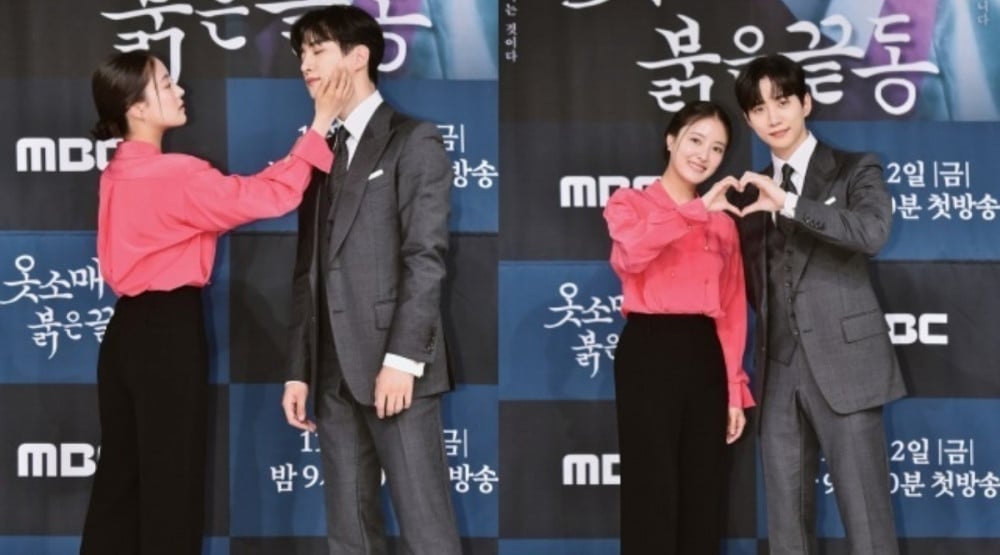 On November 11, 2PM's Junho and actress Lee Se Young attended the online press conference for their new MBC drama 'The Red Sleeve'. Here, the cast members each made a promise to viewers once 15% in viewership ratings was reached. Director Jung Ji In stated, "While the drama 'Yi San' is a great drama that includes important elements of the historical period, we focus on melodrama. Even if there is a political scene, we focus on the emotional angle of the characters."
The cast members also expressed their wishes to achieve 15% in viewership ratings, and made a promise to keep if their goal was reached. Junho stated, "If [our drama] surpasses 15%, I will dance while wearing the Gonryongpo (traditional clothes of Kings during the historical period).. To be honest, there is nothing I can't do [if we reach 15%." In response to this, veteran actor Lee Duk Hwa drew laughter by stating, "Then I'll go fishing".
Meanwhile, 'The Red Sleeve' will premiere on November 12 at 10PM KST.