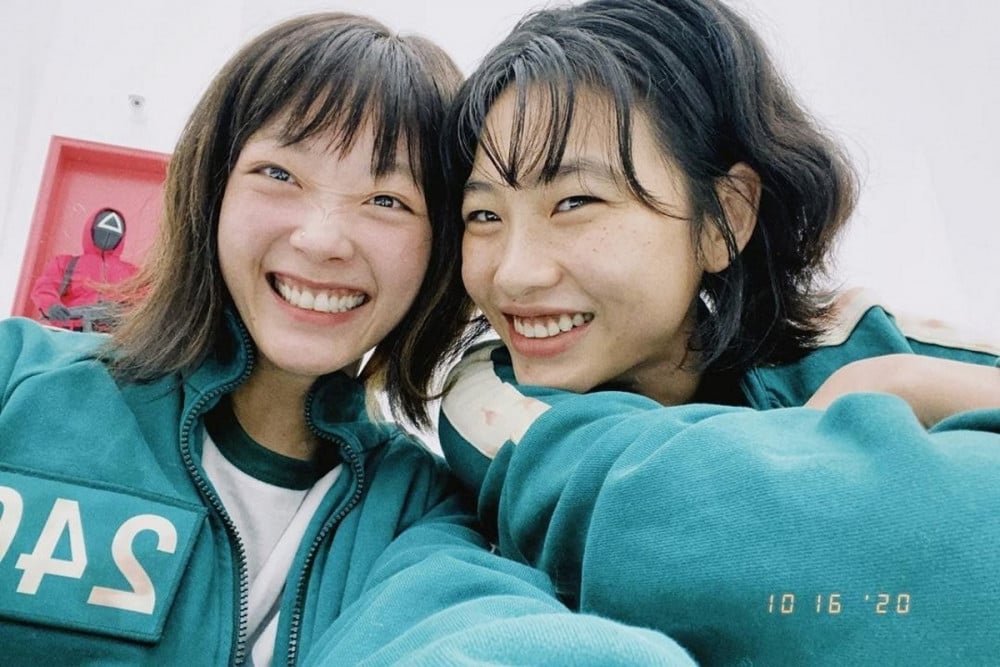 'Squid Game' actress Jung Ho Yeon opens up about her friendship with co-star Lee Yoo Mi.

In a recent interview, Jung Ho Yeon expressed her gratitude to Lee Yoo Mi, saying, "The first person I read the script with was Lee Yoo Mi. I was so nervous, and she said she was nervous as well. I knew that she had experience in acting, so I really relied on her. She's also the same age as me, so she accepted me well."

Jung Ho Yeon, who plays Kang Sae Byeok in the hit Netflix series 'Squid Game', continued, "Yoo Mi probably already experienced the worries I had when it comes to acting, but she listened to me and thought about it with me. All the scenes I had with Yoo Mi, we would talk a lot about them the day before. I think I'm very lucky to meet such a friend as my first acting partner. She's a good senior, friend, and colleague."

Have you watched 'Squid Game'?