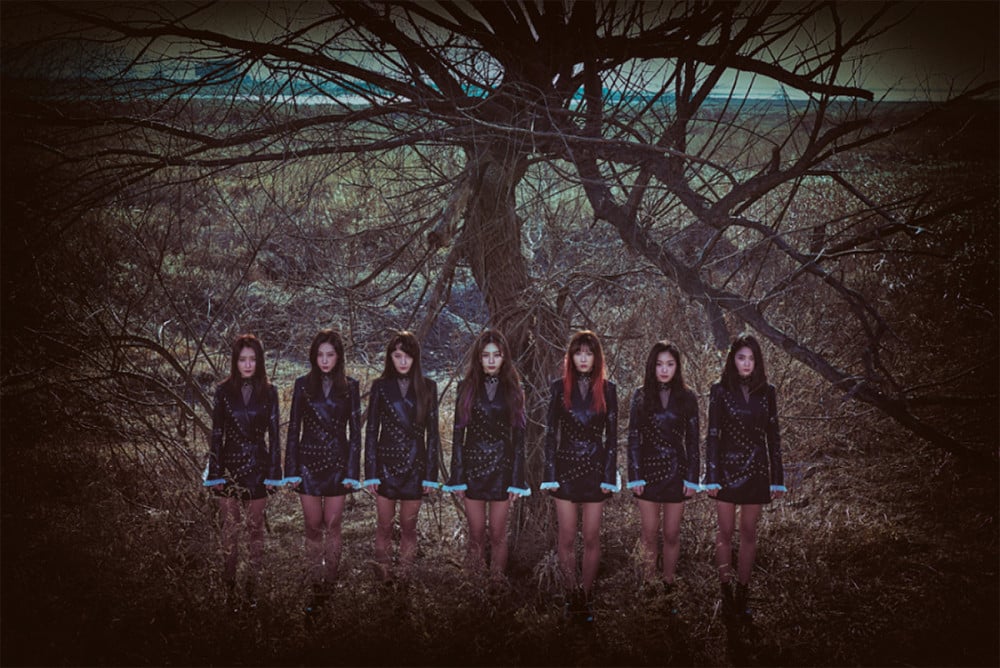 With Halloween coming up this weekend, we already know to curate that perfect #SpookySzn K-POP playlist to play at your Halloween parties. K-pop has some great spooky and sometimes creepy songs that are perfect for jamming out when setting an eerie vibe. Let's check out which songs may hit your playlist this coming 31st!

Sunmi - Full Moon
Sunmi is just the queen of performance. Just by looking at the thumbnail of this music video, we can already take a glimpse of the creepy vibes the song gives. Her stunning choreography and mellow vocals combine together for an extra spooky vibe that's perfect for your spooky Halloween playlist!
TWICE - Yes or Yes
As cute and lovely as the song may be, the music video wasn't as cute. It was, in fact, a zombie carnival concept. But of course, these nine ladies had no problem pulling it off. TWICE actually has a history of zombie music videos - shall we rewind back to their debut?
Narsha - Bbi Ri Bba Bba
A song where people still don't know the meaning of the song - it's unique, it's different, and it's frankly quite scary too! What spell is she trying to say and why?
VIXX - Voodoo Doll
The concept masters VIXX always had some great dark concepts, but Voodoo Doll would definitely be #1 to hear at a Halloween party or a Halloween playlist. I mean, the title itself is just spooky.
SHINee - Married to the Music
SHINee's "Married to the Music" video itself is just a huge Halloween party, and it was such a unique concept to see back upon its release. It may seem a little crazy and chaotic, but it's still a great song to jam out to.
Lee Jung Hyun - V
Old-time K-pop veteran and the movie "Peninsula" actress Lee Jung Hyun also made this list with her song "V." All of Lee Jung Hyun's songs can honestly make the list as they are so... unique, but "V" is also a ghostly bride concept that of course, the veteran proceeds perfectly.
Sunny Hill - Midnight Circus
What is a midnight circus? What happens at the midnight circus? No one knows, and this mysterious song takes you on a journey to figure it out!
Gain - Carnival
This song is seriously so underrated, and you'll know what I mean even more after watching the music video. Contrary to the fun and upbeat melody, the song is symbolic of Gain (or Carrie in the music video)'s death and shows their last moments before going off, thus why it's called "Carnival." When is part 2 of this album coming out?!
EXO - Monster
We can't leave out superstars EXO from a Halloween playlist! Not only is it a spectacular song and performance, it definitely gives off the spooky vibes as well! The "creeping creeping" lyrics at the end are there for a reason!
Boyfriend - WITCH
Who misses Boyfriend? One of the more underrated second-generation idol groups - "Witch" was no doubt a banger to listen to. It was released during the Halloween season seven years ago, so we can definitely tell they were aiming for the spooky vibe!
Dream Catcher - Good Night
We can all agree that most Dream Catcher songs are very ...dreamy and use a minor chord, making the song a little darker than usual. However, this song was especially a little more creepy, and they honestly did a great job with the concept. Dream Catcher is definitely underrated, and they definitely deserve and need more love and attention, so check them out!
Lovelyz - Obliviate
We can't forget a song that has an actual spell as its title! Lovelyz' Obliviate was the first song where they tried a darker concept, compared to their next-door-neighbor cute lovely concept, and the fans were excited about this transformation! It showed a more mature side of the seven-year veterans and illustrated how they have grown musically!
And that's about it! With Halloween literally coming up this weekend, we know that everyone is excited! We know we'll be seeing a lot of Squid Game costumes this Halloween; make sure to turn on these jams for them so they can really get the party going. What's your favorite Spooky K-pop song? Did it not make the list? Let us know in the comments below!