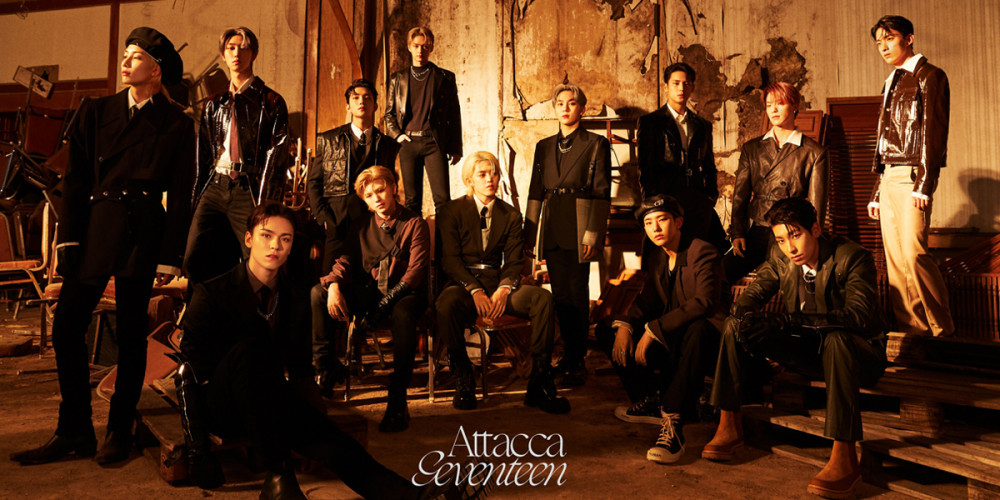 Seventeen's 9th mini album 'Attacca' has officially hit 1,152,351 copies in album sales!
Released back on October 22, Seventeen's 'Attacca' has reached the one million sales milestone approximately 5 days after its initial release, according to Hanteo chart. The album now marks Seventeen's fifth overall 'Million-Seller' album, after the group's 3rd full album 'An Ode', 7th mini album 'Heng:garae', special album '; [Semicolon]', and 8th mini album 'Your Choice'.
Additionally, Seventeen's 'Attacca' recently topped Japan's weekly Oricon chart for the week of November 1, shortly after topping the daily album chart for 4-consecutive days.
Congratulations, Seventeen and Carats!