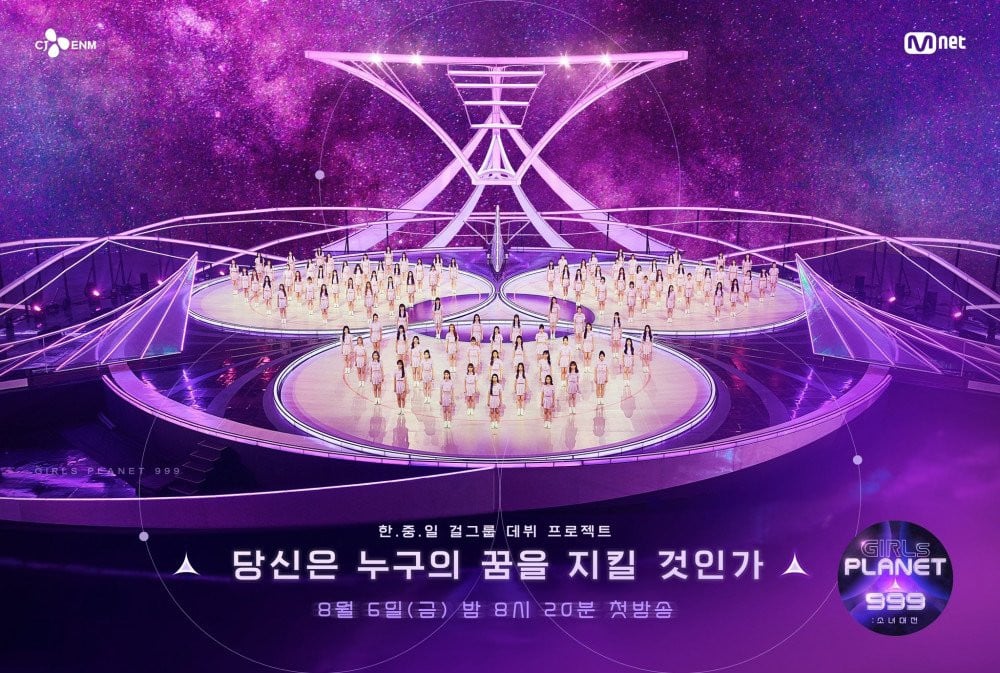 As 'Girls Planet 999' comes close to an end, netizens started speculating the rankings of the contestants who would finally compete for the debuting girl group.

As previously reported, the finale episode will be broadcasted on October 22nd. A Chinese netizen who said to have guessed the past two eliminations correctly shared his speculation, which ended up gaining many who also agree to the speculation.
According to him the 18 contestants who have made it to the finale are as follows:
Shen Xiaoting in the first place, followed by Kim Da Yeon in second place, Choi Yujin in third, Kawaguchi Yurina in 4th, and Sakamoto Mashiro in 5th. Su Ruiqi came in 6th, Kang Ye Seo in 7th, Kim Chae Hyun in 8th, Ezaki Hikaru in 9th, and Nonaka Shana in 10th place.
Fu Yaning was 11th, Seo Young Eun at 12th, Kim Su Yeon at 13th, Huening Bahiyyih at 14th, Kishida Ririka at 15th, Huang Xingqiao at 16th, Chen Hsinwei at 17th, and Ikeda Ruan came in 18th place.
Do you think this is going to be an accurate guess?