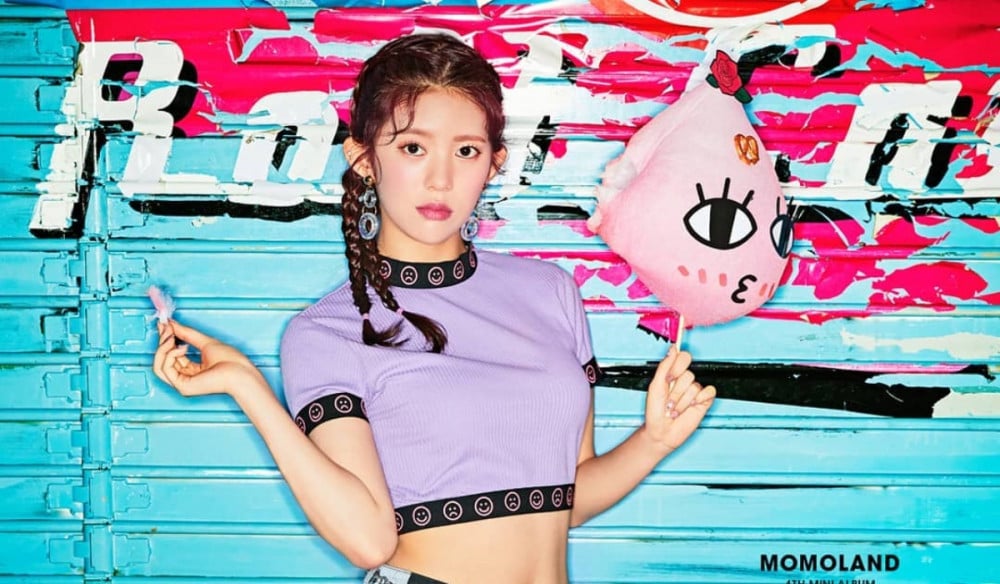 Former Momoland member Daisy has partially won her lawsuit against MLD Entertainment.

According to the insiders on October 10th, the Seoul Central District Court declared, "MLD Entertainment shall pay Yoo Jung Ahn(Daisy's legal name) her unpaid earnings, totaling 79,260,000 KRW (~ $66,382 USD)."
Back in July 2016, MLD Entertainment debuted its then-new girl group 'Momoland' through its audition survival program 'Finding Momoland'. Daisy was eliminated during the show, however, she later joined the group in April of 2017 after signing with the label in September 2016.
MLD Entertainment then deducted about 66 million KRW, which was the total production cost of the show evenly split among 10 contestants, from Daisy's earnings claiming that she should be responsible for the production cost of the survival show as well. Daisy later sued her former label claiming it is unfair to withhold part of her earnings for the cost that was incurred before she signed the contract with the label.
Court sided with the plaintiff, Daisy. "Contract is effective since the signed date unless otherwise specified. The phrase 'pre-debut' on the contract refers to the phase from which the plaintiff signed the contract to the actual debut date. Further, there is no evidence beyond reasonable doubt to assume that this is customary practice in the entertainment industry."
Court also ordered MLD Entertainment to pay about 13 million KRW which was unpaid to Daisy. However, the court did not side with Daisy on her additional damage claim of 10 million KRW.