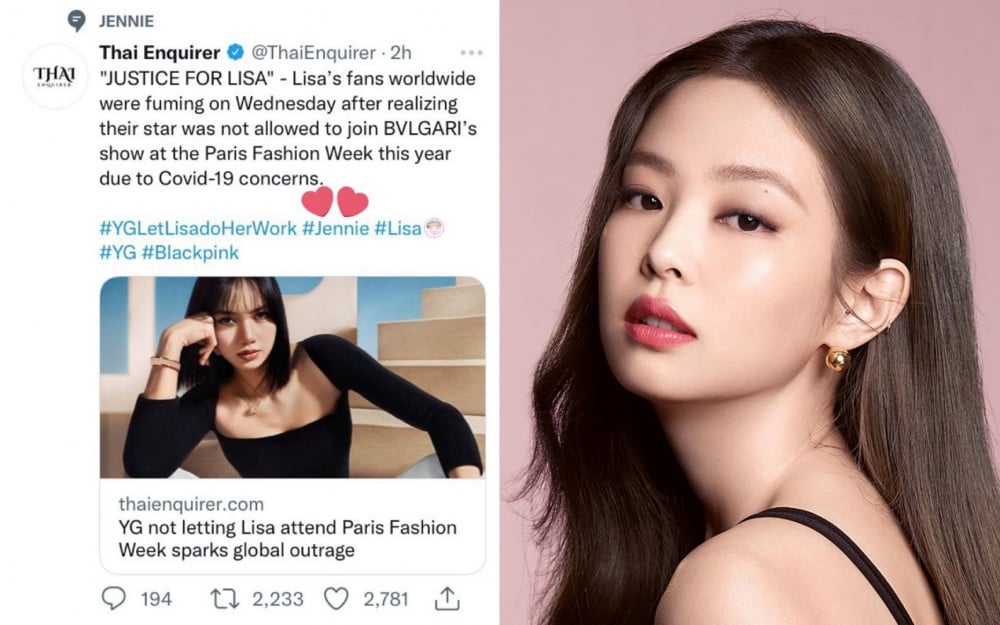 Many Lisa fans were disappointed earlier this week as the CEO of BVLGARI announced that the idol would not be participating in the brand's events in Milano this year. The BVLGARI CEO, Jean-Christophe Babin, explained that the BLACKPINK member will not be at the BVLGARI fashion show because her agency "prefers her not participating in events or shows." The CEO also expressed his disappointment as he wrote, "Lisa is in Paris but unfortunately due to COVID her agency doesn't want her to participate in the Event. Pity as we have an incredible Bvlgari event tomorrow in Milano and she won't attend."

After hearing the reason Lisa will not be participating in the fashion brand events, many fans were angered as they felt Lisa was unfairly limited in her activities since the other members were able to participate in their respective brand events.
Fans took to social media to ask YG Entertainment for a proper explanation as to why Lisa was not able to participate in BVLGARI's events as well as other events. The hashtag #YGTalkToUs trended on Twitter, with many Lisa fans asking for answers.
This incident had become widely spread as various media outlets wrote articles on the issue, including one Thai news media outlet called Thai Enquirer. Thai Enquirer tweeted a link to their article about the situation on their official Twitter account and included several hashtags relating to the issue. However, there were some BLACKPINK fans who were confused about why the Thai media outlet used the hashtag 'Jennie' in their tweet.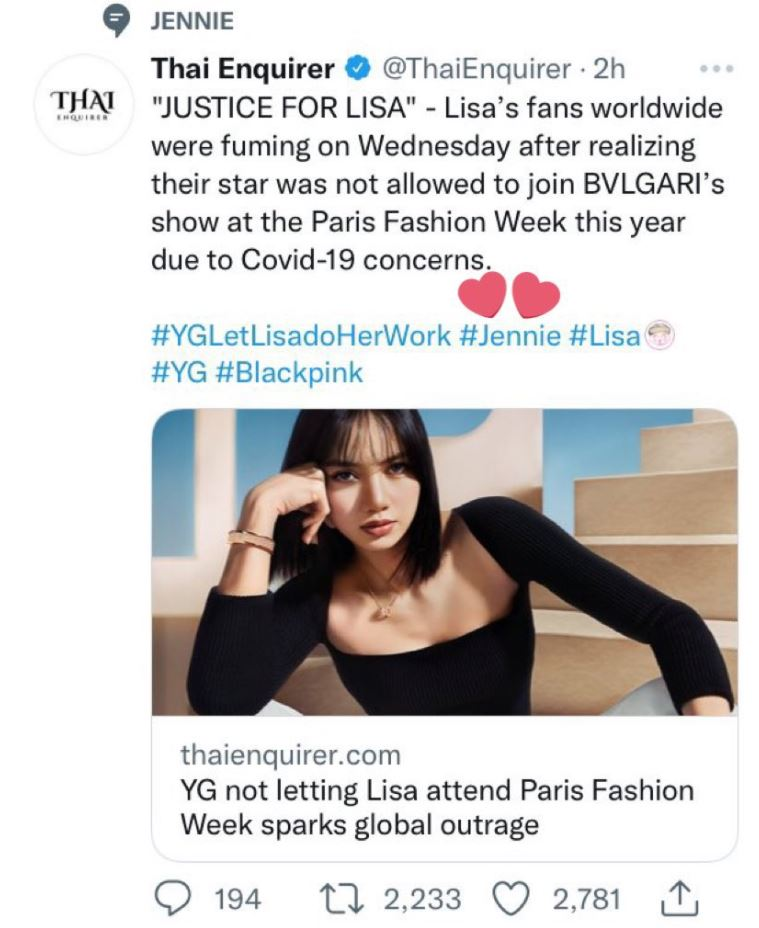 Many BLACKPINK fans have inquired about the usage of #Jennie. They pointed out that the Thai media outlet misused the hashtag and wondered why Jennie's name would be mentioned in the tweet at all.
Instead of correcting their tweet, the "K-pop Correspondent" of the Thai Enquirer went on to tweet a sarcastic message saying, "Jennie Kim is being oppressed by Thai Enquirer! Make them apologize!!" adding another hashtag 'ApologizeToJennie.'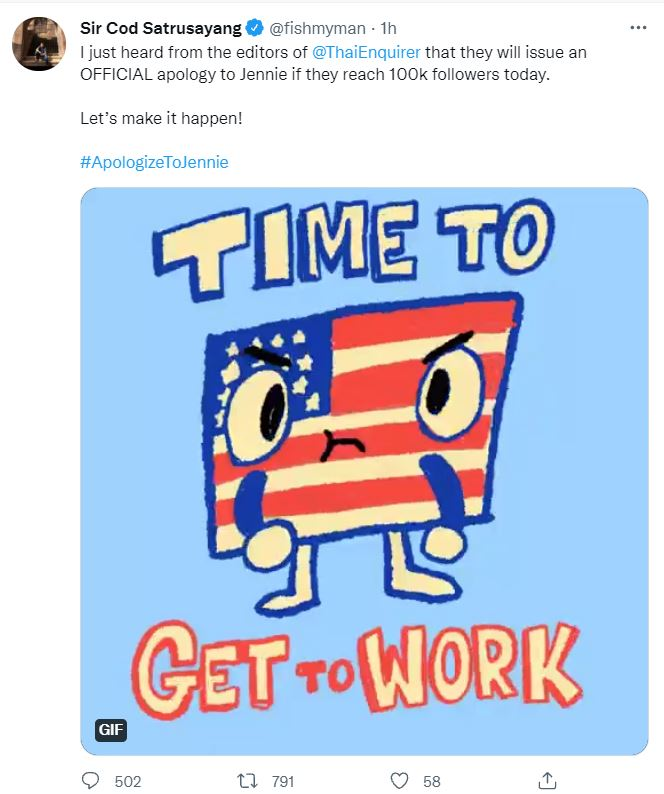 In addition, the Thai Enquirer employee added another tweet saying, "I just heard from the editors of Thai Enquirer that they will issue an OFFICIAL apology to Jennie if they reach 100k followers today," and decided to sarcastically use this as a means to gain followers on the social media account. The editor's tweet is bringing upon much anger from the BLACKPINK fandom as well as baffling Korean netizens.
Korean netizens gathered to an online community to comment, "How can someone working at a media outlet act like that?" "He's an akgae editor," "What did Jennie do?" "Why are they doing this? omg," "This is so toxic," "I think Jennie is the victim in all this," "I think Jennie gets so much hate for no reason, this media company is making things worse," "You don't respond to an injustice by committing an injustice of your own," "Let's not write racist comments. If we respond to racism with racism, nothing will be resolved," and "This is so scary. Does he not know the weight of his words? Especially because he has that blue checkmark tag."