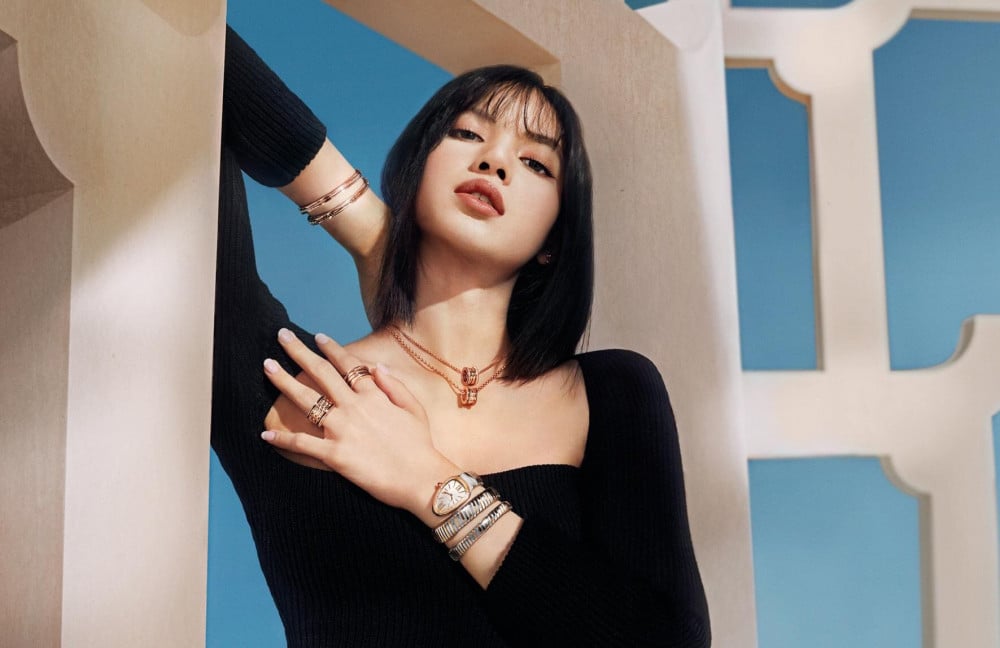 With three of the BLACKPINK members being in Paris for Paris Fashion Week, Lisa recently departed from South Korea to join her members in France.
Many Lisa fans were ecstatic to see Lisa join various fashion brand shows as the ambassador of BVLGARI. However, fans were met with disappointment as the BVLGARI CEO, Jean-Christophe Babin, announced on his Instagram that Lisa will not be participating in their show this year.
He explained, "Our great ambassador @lalalalisa_m is in Europe. Unfortunately due to Covid, her Agency prefers her not participating in events or shows. That's also the reason why insofar we could not shoot her together with @zendaya, @lilyaldridge, and @vittoria for the @bulgari Brand Campaign 2021/22 and that we could not run a major event yet together. But YES we will do it very soon as we are great friends and are striving to really activate the collaboration at 360 degrees. I hope it answers @lalalalisa_m fans so many inquiries and questions I receive."
According to the CEO, the BLACKPINK member will not be at the BVLGARI fashion show because her agency "prefers her not participating in events or shows." The CEO also expressed his disappointment as he wrote, "Lisa is in Paris but unfortunately due to COVID her agency doesn't want her to participate in the Event. Pity as we have an incredible Bvlgari event tomorrow in Milano and she won't attend."

After hearing the news of Lisa's absence at the BVLGARI events, many fans have become angered as they feel Lisa has been limited in her activities. Many fans took to social media to express their disappointment and anger as they feel this isn't the first time that the BLACKPINK member was restricted in her activities compared to the other BLACKPINK members.