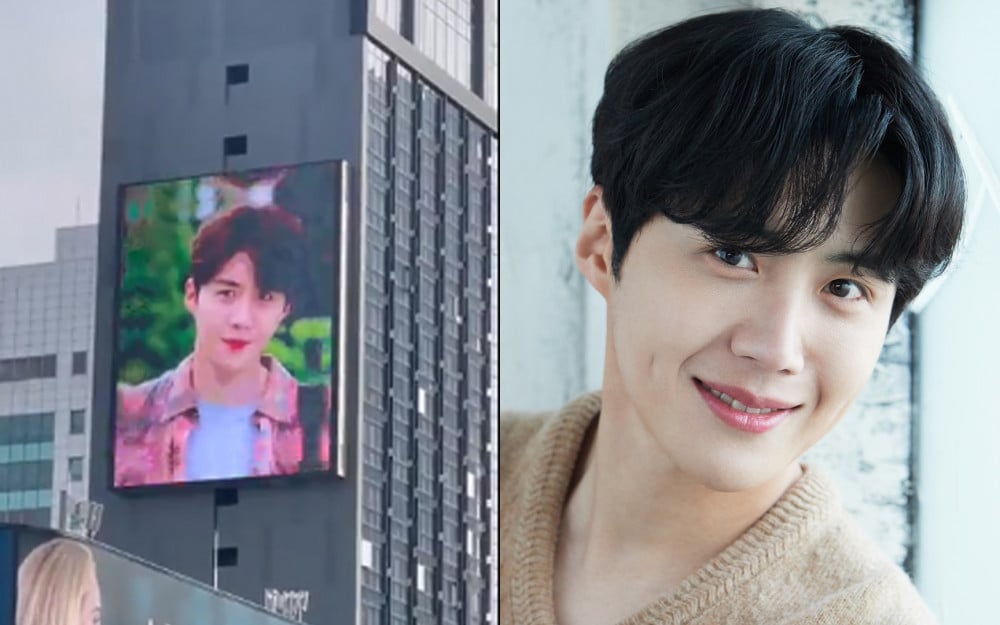 A billboard in the middle of Seoul showing Kim Seon Ho's bright smile is gaining attention.
One netizen who seems to be an international fan of Kim Seon Ho shared a short clip on Twitter showing a digital billboard advertisement on the side of Shilla STAY tower in Gangnam. The netizen explained, "led is in the Gangnam Shilla STAY tower if u can go there and show your love PLZ!! [sic]."
In the video that was shared, the digital billboard shows short clips of Kim Seon Ho smiling. The billboard video also showed the phrases, "The reason Kim Seon Ho is our joy," and "We will support Kim Seon Ho with our hearts forever." At the end of the short clip, it displayed, "Chinese fans," revealing that the clip was sponsored by Kim Seon Ho's fans from China.
Kim Seon Ho has been embroiled in a messy controversy after his alleged ex-girlfriend claimed that the actor conciliated her to get an abortion. The actor posted an official apology three days after but Dispatch began releasing articles questioning the validity of the ex-girlfriend's claims. Soon after, a YouTuber released an alleged audio recording of the ex-girlfriend's ex-husband, who shared the divorce process and the true nature of the ex-girlfriend.