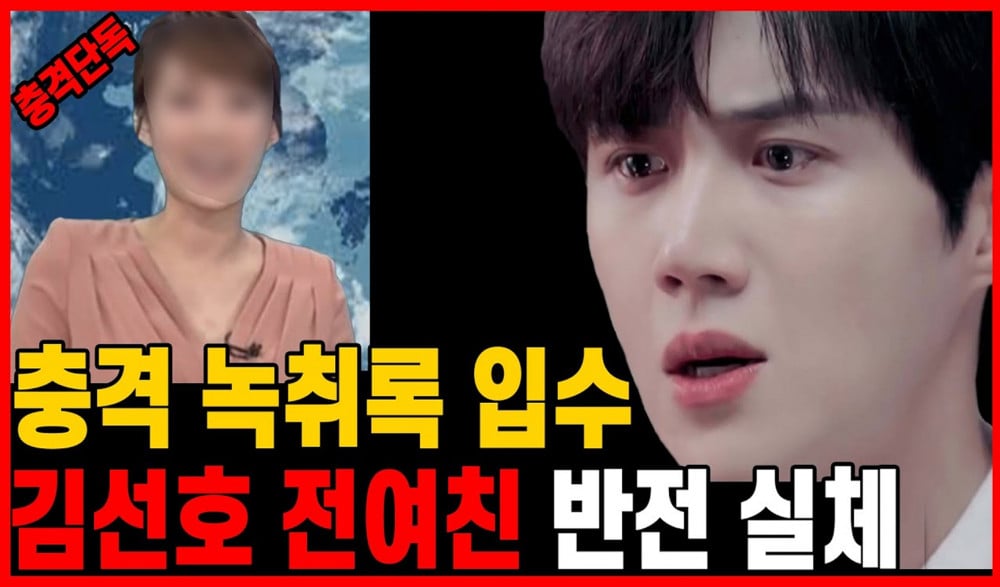 The controversy surrounding Kim Seon Ho and his alleged ex-girlfriend, whom Dispatch revealed as Choi Young Ah, has become messy as Dispatch released an article questioning the validity of the ex-girlfriend's claims.

In the released article titled "Kim Seon Ho...and the 12 ignored truths," Dispatch showed a timeline of Kim Seon Ho and his ex-girlfriend's relationship from when they first dated to when they broke up. In particular, 'Dispatch' used the rumored name of Kim Seon Ho's ex-girlfriend, Choi Young Ah, and based their rebuttal against ex-girlfriend's claims based on this speculation.

With the public becoming shocked and perplexed as to who is telling the truth, report/ YouTuber Lee Jin Ho released a video titled, "The shocking true nature of Kim Seon Ho's ex-girlfriend...voice recording revealed." In the video, reporter Lee Jin Ho explained that this is a voice recording of Kim Seon Ho's ex-girlfriend's ex-husband, who had once appeared in a small podcast. Lee Jin Ho explained that the person in question didn't reveal himself that he was the ex-husband of Kim Seon Ho's ex-girlfriend, 'A,' but the reporter was able to find out the actual entity of this man through investigation.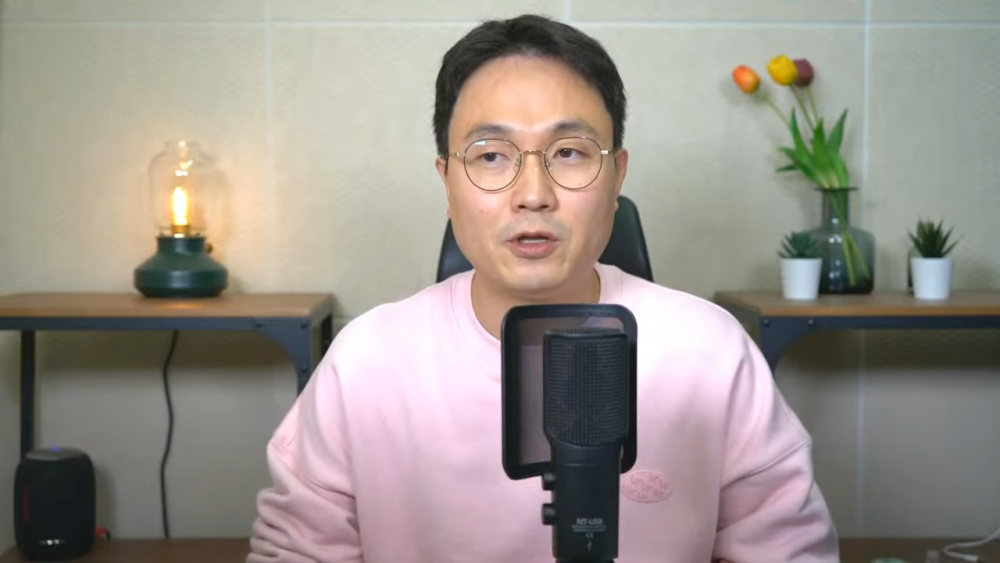 The ex-husband explained the reasons and the process of the divorce in the podcast. The alleged ex-husband explained, "The divorce trial is quite long. So I wanted to end it in a settlement, but she kept asking for money, so I decided to go harsh. There were a lot of things during the trial. In one trial, she came like a bum, looking pitiful. We were asked if there were any last words, and she said stuff like, 'I wanted to protect this marriage since marriage comes with the responsibility that is different from dating'."
He continued to say that 'A,' had spent much money during the period of the trial getting plastic surgery. In addition, he explained, "So I left the house we used to live in and she stayed there. Then slowly her family began to occupy the house so that I can't go back. What's funny is that - I went back since I have to get my stuff - and there was a surveillance camera installed. I think she installed it because she was afraid she doesn't know when I would come back [to the house]. I found some wires connected to the camera and found a hard drive. So I took it because I felt I would find something in it. So I watched the whole surveillance. I didn't watch more since I found the evidence. It wasn't even a month, but within three weeks, she brought three men to the house. Three different men. And she would do it on the sofa."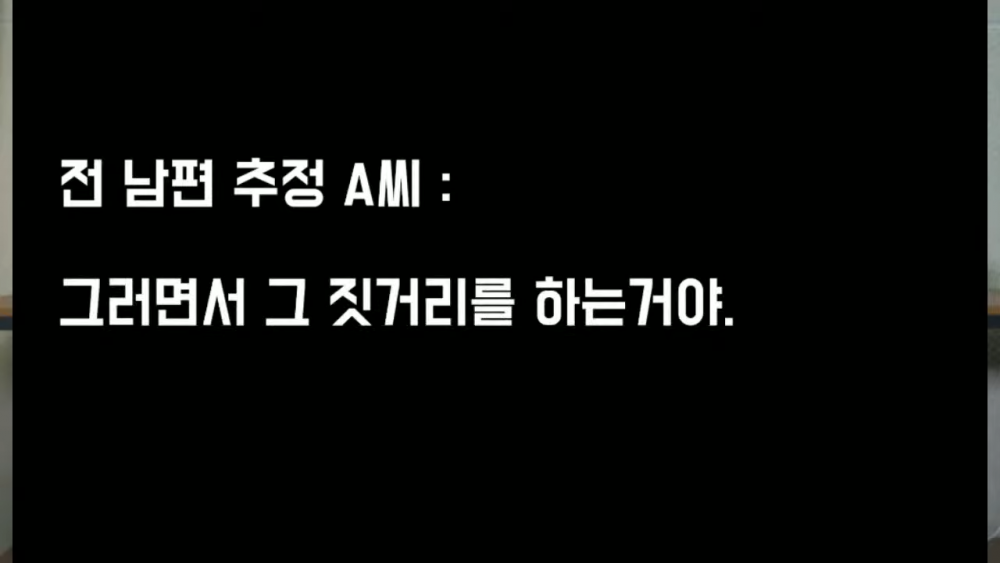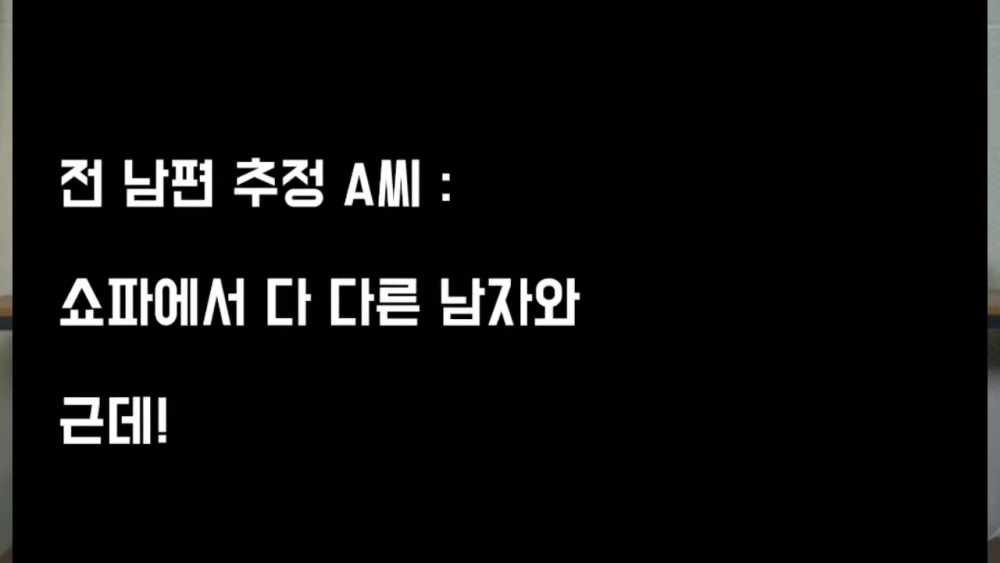 The alleged ex-husband of 'A' continued to say, "So, the two young guys seemed to be from a host bar and one was an old man. He's her sponsor. I did more research and found that she had a sponsor before the marriage and he's that sponsor. So she's really dirty." He further explained, "After all that she came to the court saying that she doesn't want a divorce. So I showed the judge that tape and he judged that we can get a divorce."

The man continued to reveal all the atrocities that 'A' allegedly had done during their short marriage term and during the trial. He explained that 'A' had constantly blamed her ex-husband for the divorce and tried to look pitiful.