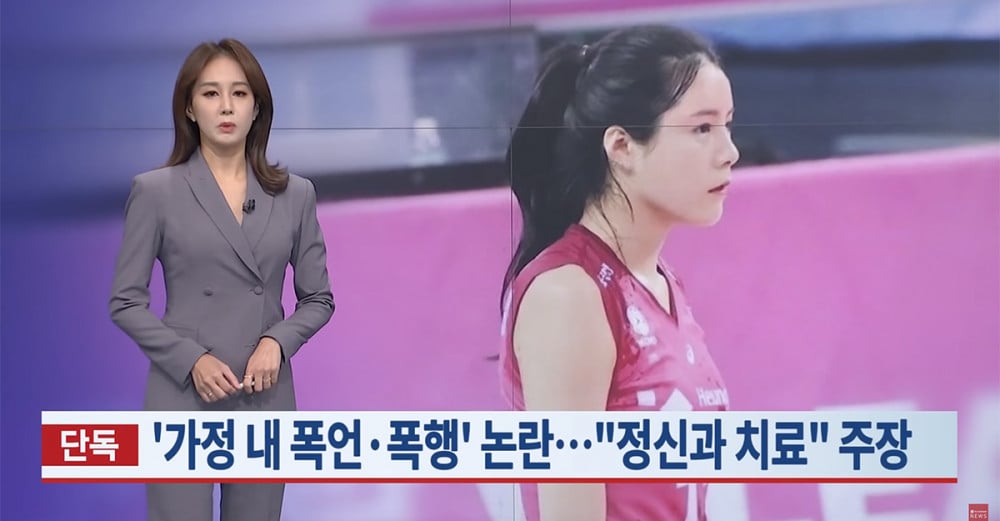 On October 8, a husband of pro South Korean volleyball player Lee Da Young (25) raised allegations of psychological and verbal abuse against his wife, in an exclusive interview with TV Chosun's 'News 9'.
The news came as a shock to many sports fans, as the fact that Lee Da Young was married was belated revealed for the first time through this report.
According to TV Chosun, Lee Da Young and 'A' registered their marriage in April of 2018, just 3 months after dating. However, soon after they began their newlywed life, 'A' stated that he suffered a "Hellish" lifestyle.
'A' claimed that Lee Da Young frequently attacked him with verbal insults, cursing, and even insulted his family in front of him. 'A' also publicized Kakao Talk chat messages or Instagram DMs he had exchanged with his "Wife♥", the contents of which were riddled with cursing and threatening.
Some of the messages read, "Delete all my photos. They said that I just needed to sue you with a lawyer. My mom told me to do it too. Or I'll just hire someone to kill you. Be ready", or "Get lost. Delete all my photos. I hope you die from a heart attack. I seriously do not want to live with a b****** like you. I'm gonna file divorce."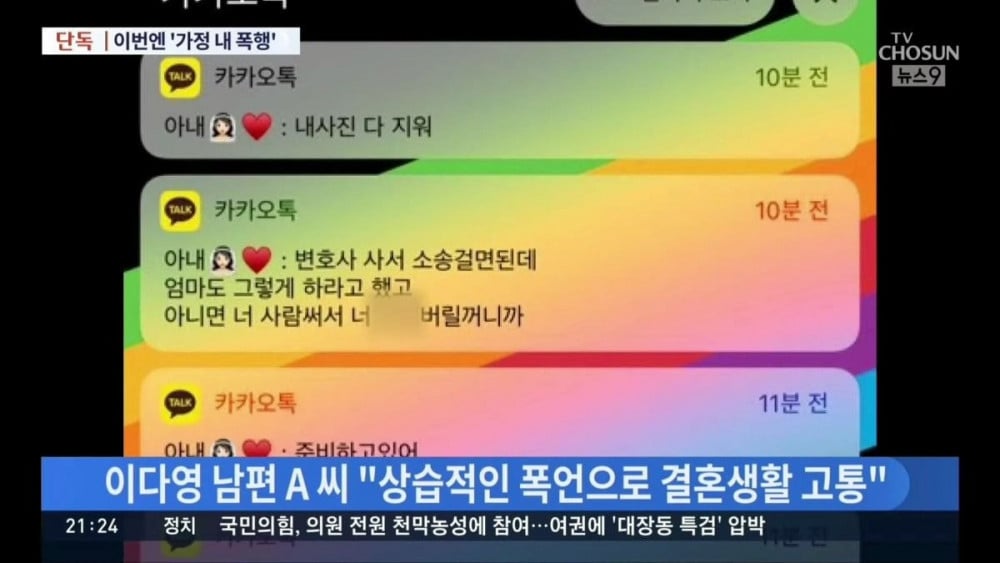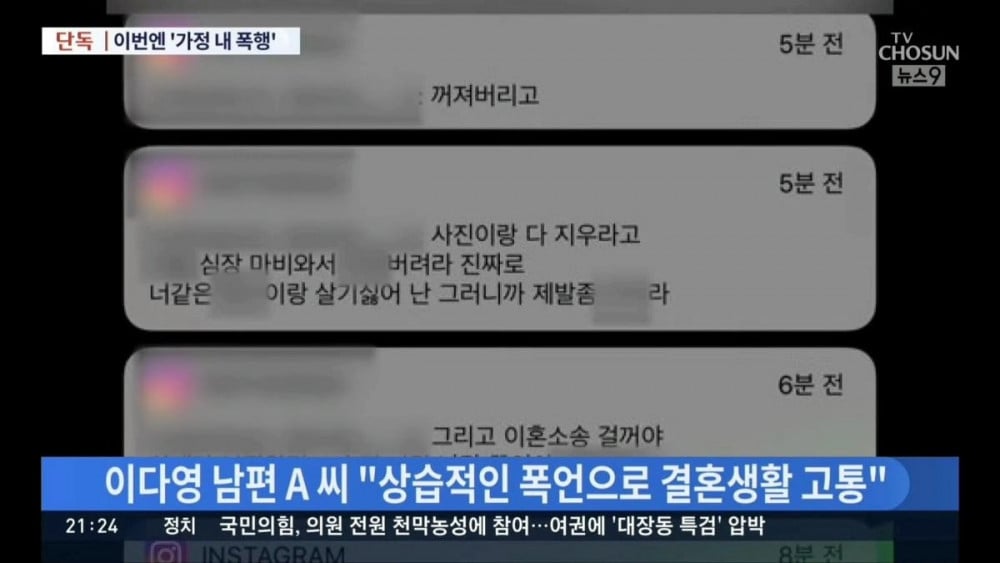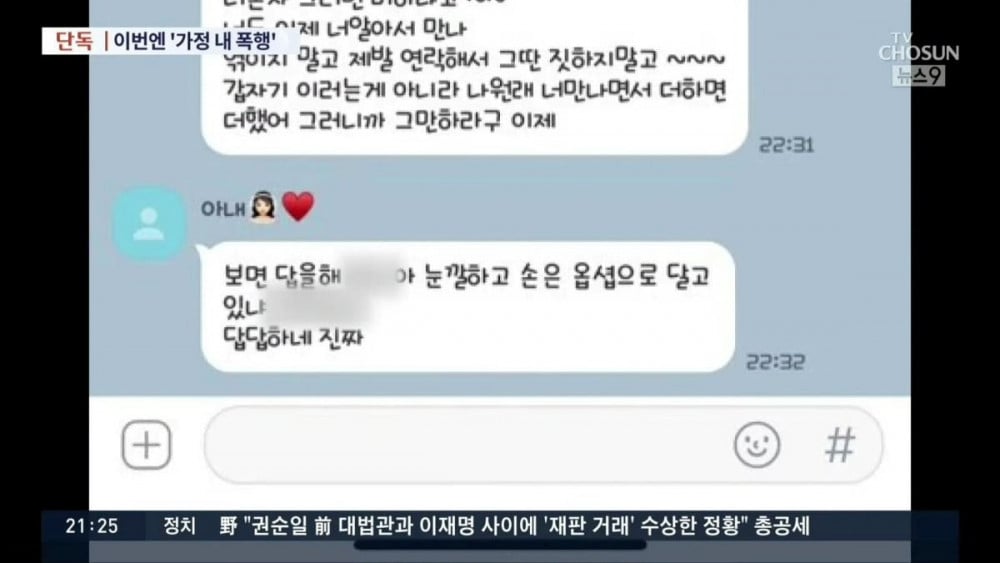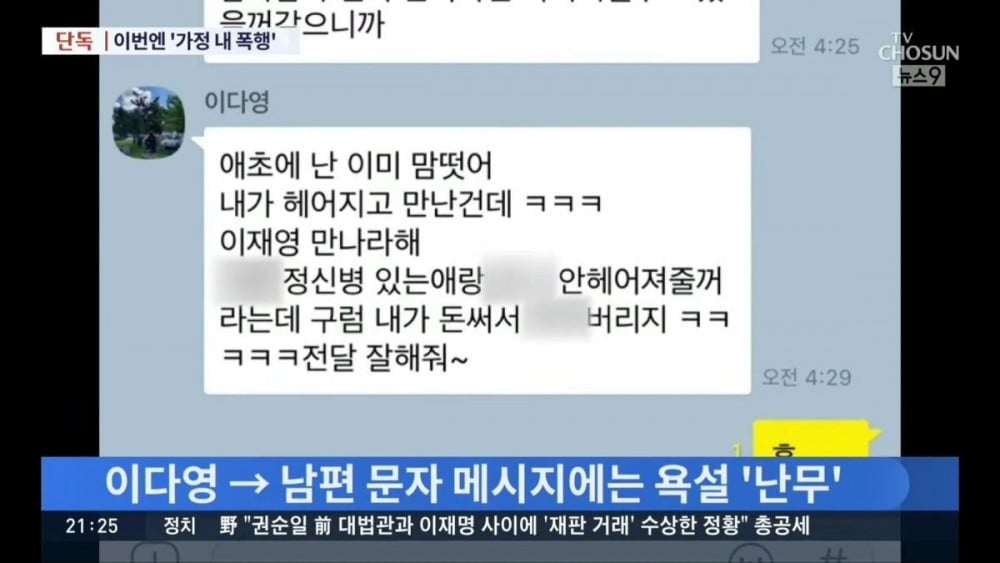 Additionally, Lee Da Young's husband 'A' claimed that he did not know why the volleyball player constantly cursed at him and threatened him. He added on, "She is the same height as me. She is very strong when she pushes you." Allegedly, Lee Da Young also threatened him while holding a knife when his parents were visiting their home.
Finally, 'A' stated that he had begun a divorce settlement with Lee Da Young, but shortly after Lee Da Young became wrapped up in school bullying rumors with her twin sister Lee Jae Young, the volleyball player stopped contacting 'A' altogether.
Meanwhile, earlier this year, the volleyball player twin sisters Lee Da Young and Lee Jae Young were suspended by South Korea's National Volleyball Association indefinitely after admitting to their school bullying accusations. Because they were no longer permitted to play professionally in Korea, the Lee sisters decided to sign with an overseas team, Greece's PAOK Thessaloniki. The sisters have currently filed requests for their overseas travel visas, and plan on joining Greece's volleyball league soon.
[UPDATE]
Since the above reports, a legal representative of Lee Da Young has come forward with an official press statement. The legal rep stated, "Our client married Mr. Jo in April of 2018, and they lived together for approximately 4 months. Afterward, they began living separately. Currently, our client and Mr. Jo have settled on a legal divorce. However, as financial collateral for the divorce, Mr. Jo has requested that our client hand over property which she owned before their marriage, or an amount of 500 million KRW. Mr. Jo persistently harassed our client by claiming that he would expose her marriage life publicly if our client refused his requests."
Lee Da Young's legal side also emphasized that all of the claims made by Mr. Jo, previously referred to as 'A', were not only strictly one-sided claims, but also a serious breach of privacy.