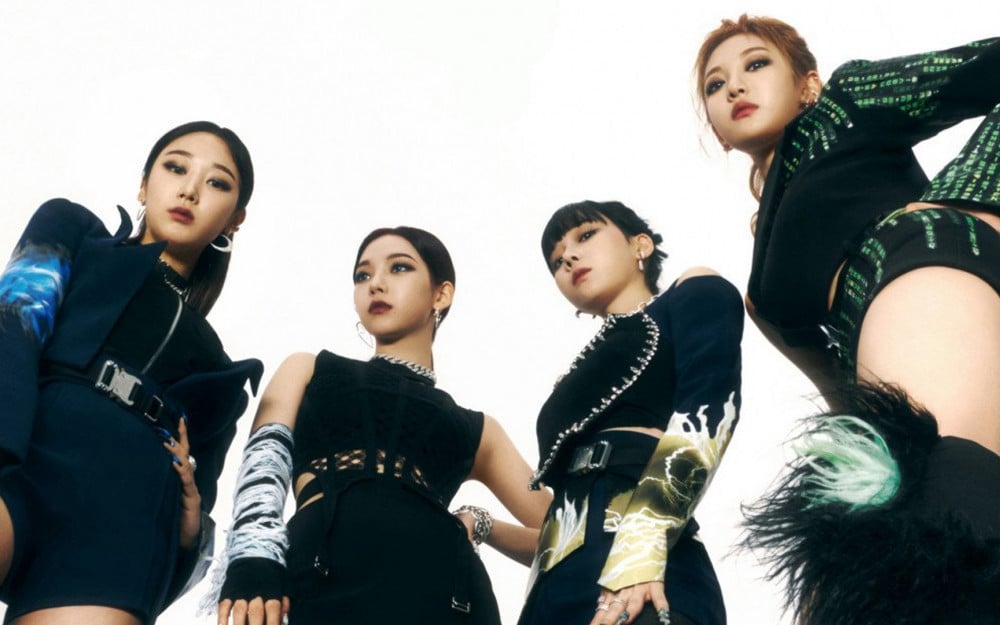 On October 6 KST, aespa dropped their music video for "Savage" and is garnering much attention for the groundbreaking record as a rookie girl group and also from the reaction of the netizens.

In the futuristic MV, the aespa members each have their own realm as they use magical elements to show their powers. "Savage" is the title song of their latest mini-album of the same name, and the lyrics are about wanting to destroy someone with your savage nature.
aespa keeps proving their unmatched power as a rookie group, following the massive success of their single "Next Level" on charts. 'Savage' is on the next level as well, breaking records left and right before its release. 'Savage' has already broken the record for being the best-selling K-pop girl group debut album. And the mini-album also is now on its way to record the 2nd highest first-week sales by any K-Pop girl group.
As soon as the song was released, netizens have gathered to an online community to give their two cents about the newly released song from the power rookie SM girl group. Korean netizens commented, "I really like this song but I don't think it was better than 'Next Level'," "The choreography to the song is really awesome actually," "It seems like they're covering an NCT song?" "I think this song will be addicting like their previous song 'Next Level'," "I really think the vocals of aespa is so good, they really sing the song to fit their unique style," "I really like this since it's something I've never heard before," "They totally ripped it. The song is so good," "The sound is so crazy," "I applaud SM for trying something new," and "This is really a song that fits so well with aespa's concept."