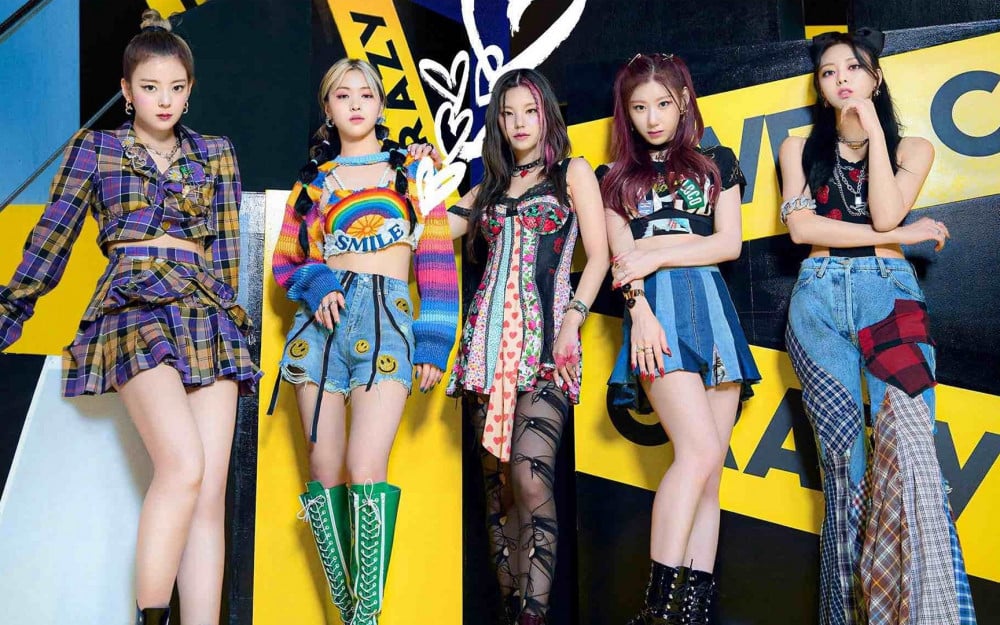 ITZY continues to break their own personal records as they have been increasing their ranking on both the music charts and the number of streams. Their most recent full-length studio album 'CRAZY IN LOVE' has propelled the girl group to their highest record as the album took the #1 spot across multiple Billboard charts this week, including Top Album Sales, Top Current Album Sales, World Albums, Tastemaker Albums, and Independent Albums charts.
The album also made a strong debut on Billboard's Top 200-album chart, where it reached #11, making ITZY only the third female K-pop group to date that has scored within the chart's top 15. The girl group's album also debuted at rank 3 on Spotify's Top 10 Debut Albums, both in the US and globally, and reached rank 22 on Rolling Stone's album chart.
ITZY continues to prove its star power with recent features in Rolling Stone. ITZY was featured in the June issue's "The Future of Music" in Rolling Stone magazine. In addition, they have been featured on TIME Magazine, ELLE, Harper's Bazaar, Seventeen, Teen Vogue, and more.
ITZY continues to rise in fame and solidify its titles as one of the popular K-pop girl groups. The album's lead single "LOCO" also made a strong debut on Billboard's World Digital Song Sales chart, reaching number 4, as well as reaching number 6 on Spotify's Top 10 Global Song Debut chart.