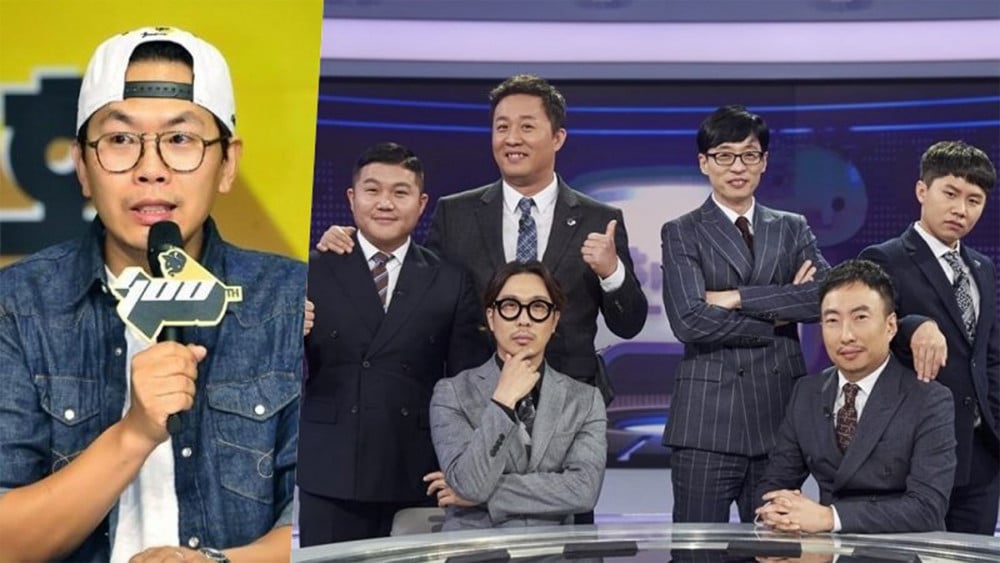 You may have heard the sad news that the "How Do You Play?" and former "Infinite Challenge" main producer Kim Tae Ho will soon be leaving MBC - his home ground for the past two decades.

Infinite Challenge was one of Korea's most loved variety programs before the show got canceled in 2018. The almighty Yoo Jae Suk led it, and the show lived up to its name - they would do anything from going to Alaska to find a Korean person supposedly named Kim Sang Duk or host their very own duet festival with K-POP idols. Whatever it be, Yoo Jae Suk and his crew did a brilliant job in pulling these amazing stunts off. Let's check out some of their legendary episodes that happen to be on YouTube too!

1) Rainbow Tail Chase
Watching Jung Hyung Don & Park Myung Soo's chase at the park is always entertaining and thrilling. And we get to see the typical Jung Joon Ha fooled by the witty No Hong Cheol.

2) "As You Say"
Do people remember Park Myungsoo's legendary joker scene? Enough said.

3) It's on Secretary Jung!

No one expected this guy to be this smart and calculated. When we saw the calculations at the sushi restaurant, we can all admit that we were pretty mindblown.

4) The Infamous Seven Princesses


The cross-dressing was already a big hit, but the coffee scene was even funnier.

5) Couple

It was funny to see all the cheesy comments they were throwing at each other to get picked by parodying the actual show.

6) Number Baseball

It's funny to see Park Myungsoo fail throughout the beginning of the show, but he tries to recover, and it ends up being the big picture! #IYKYK

7) Choice 2014

Definitely interesting to see a political run-off mixed in with No Hong Cheol's crazy promises.. but it was funny!

8) Run After Grabbing the Money Bag!

This was the episode where No Hong Cheol discovered his hidden skill at scamming people! Watching them scarf down that naengmyun is pretty intense!

9) Real Men

And, of course, a personal favorite as we were able to see crazy chemistry between Park Myung Soo and the instructor. Who remembers "Yes I Can?"

And here were some of the funniest episodes of Infinite Challenge! They really did go above and beyond to create memorable laughs and entertainment for us for twelve years. Though we were sad to see it go, we can currently binge-watch "How Do You Play" with Yoo Jae Suk and Kim Tae Ho himself until the end of the year.

Let us know in the comments below which episode was your favorite on Infinite Challenge!