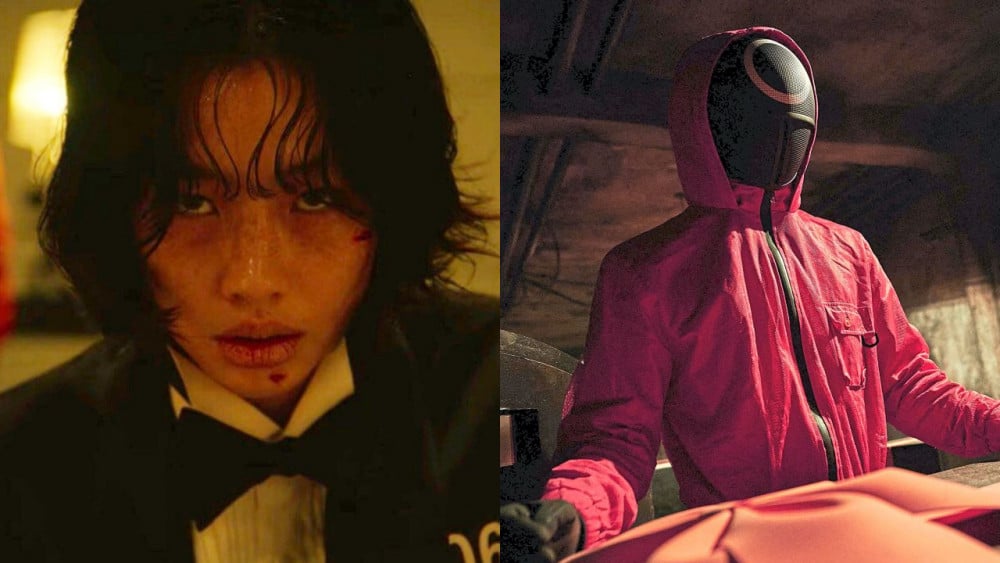 Halloween is just around the corner, and with it comes a number of beloved traditions. One such tradition (arguably the most exciting one) is that of dressing up or cosplaying. Every year, all our favorite celebrities show up in their exquisite and creative Halloween costumes, making us wish we could attend their Halloween parties. If you're still undecided on your own costume, take a look at our K-Drama-inspired suggestions that'll give you just the inspiration you need to create the costume of your dreams.
Kang Yohan - 'The Devil Judge'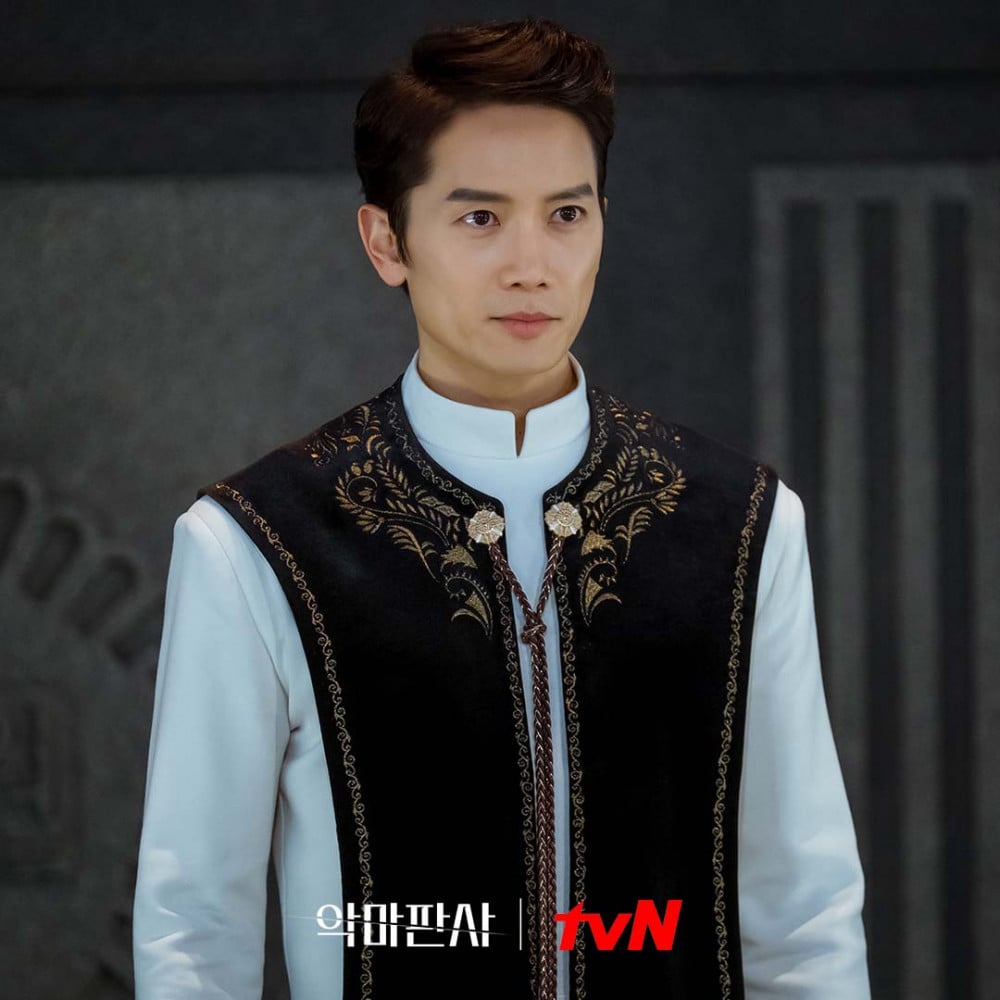 Command attention wherever you go with this elegant robed look, inspired by the one and only Kang Yohan from 'The Devil Judge.'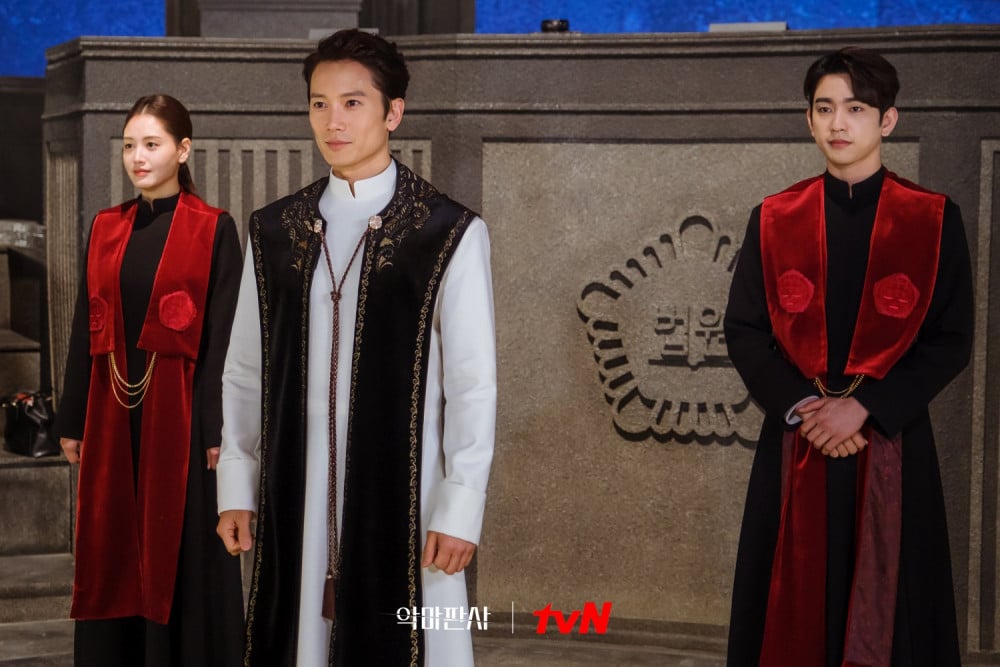 If you've got two more friends who are willing to tag along with your costume idea, take it a step further and go as our favorite trio: Oh Jinju, Yohan, and Ga On!
Myul Mang / Kim Saram - 'Doom At Your Service'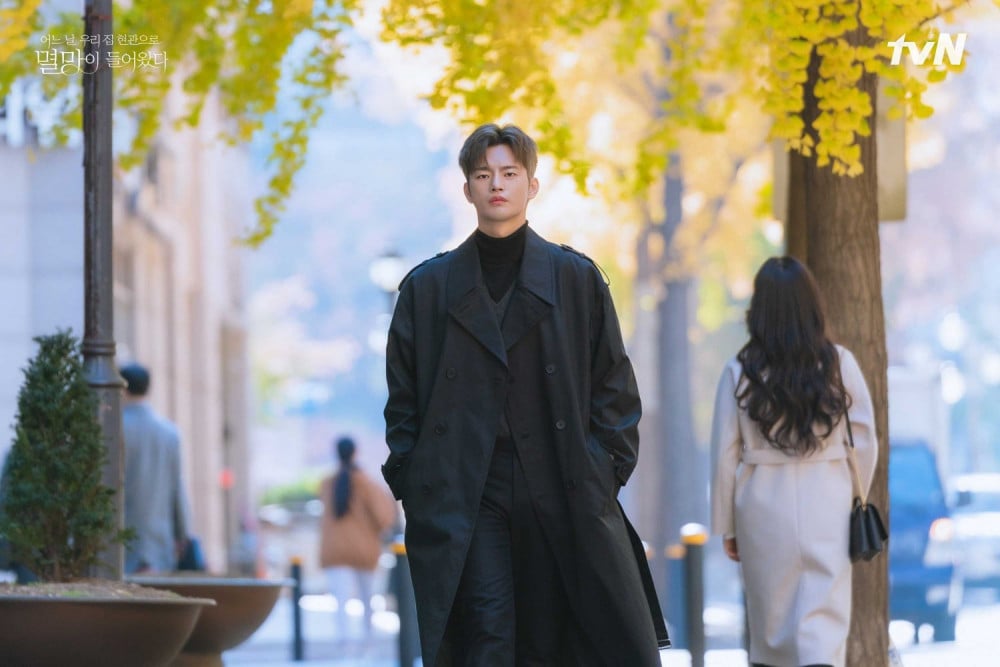 A black trench coat over a black sweater vest over a black turtleneck over black trousers are all you need to ace the look of Doom, besides, of course, the brooding eyes and a gaze that says, "don't come near me." To totally get into character, remember to ask your partner/best friend to smile at you and look at them longingly as they do.
Kang Seo Hae - 'Sisyphus: The Myth'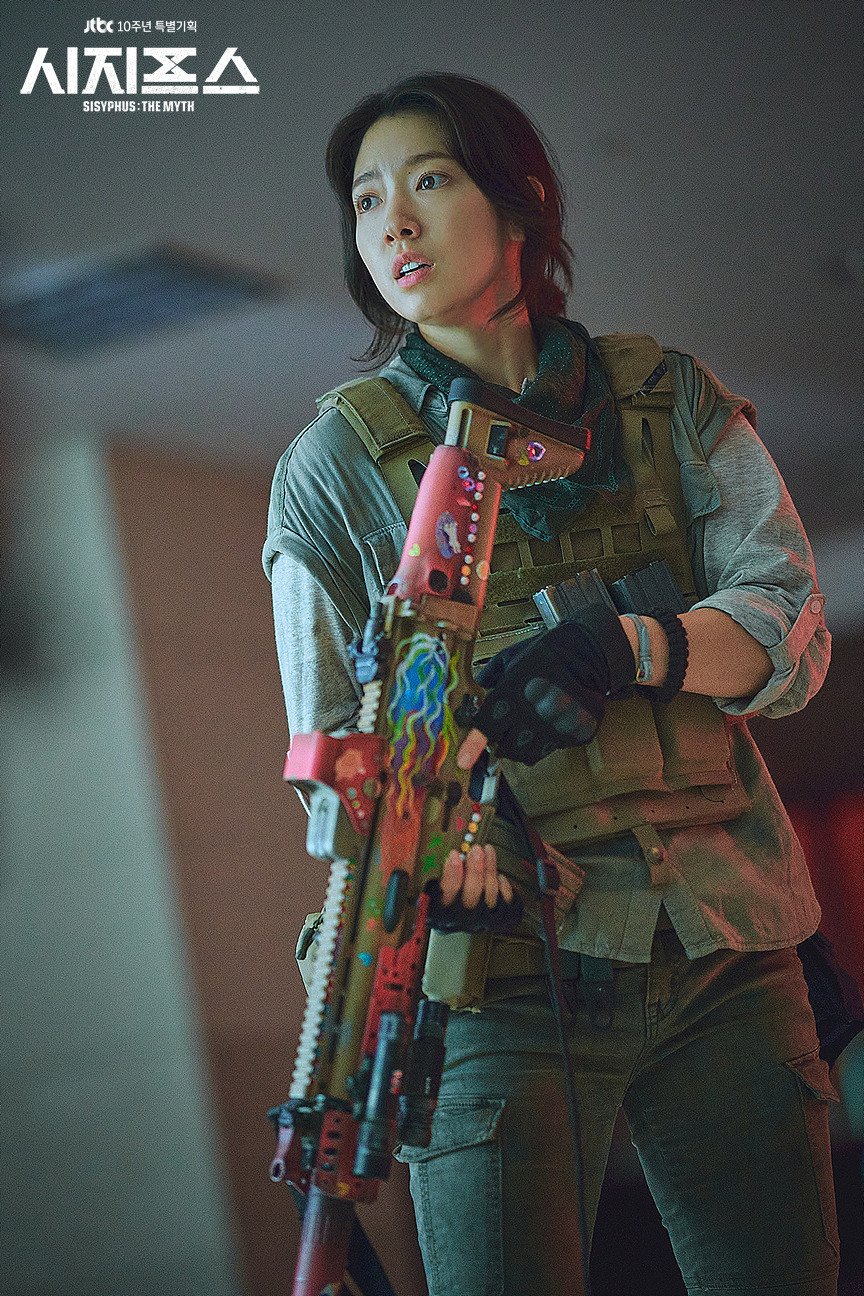 Putting this look together would probably be the most fun out of all the costumes mentioned on this list. After all, what could be better than blinging out a toy gun the night before Halloween? As for the outfit itself, some cargo pants, a grey shirt, lots of layering, some gloves, and a scarf around your neck will do the trick. Don't forget to complete the look with a BTS photocard!
'Squid Game Masked Guards'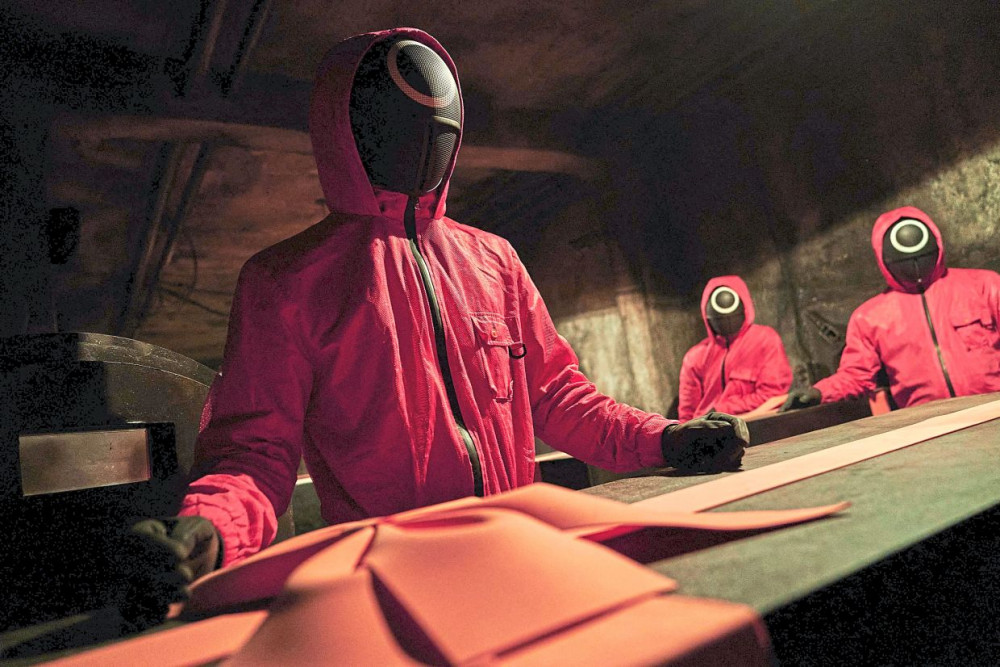 Needless to say, Halloween 2021 will be dominated by 'Squid Game' costumes. One of the most popular costumes will definitely be the 'Masked Guards' with the pink tracksuits. If you're more daring, you could go for the Frontman Mask look.
The finalists - 'Squid Game'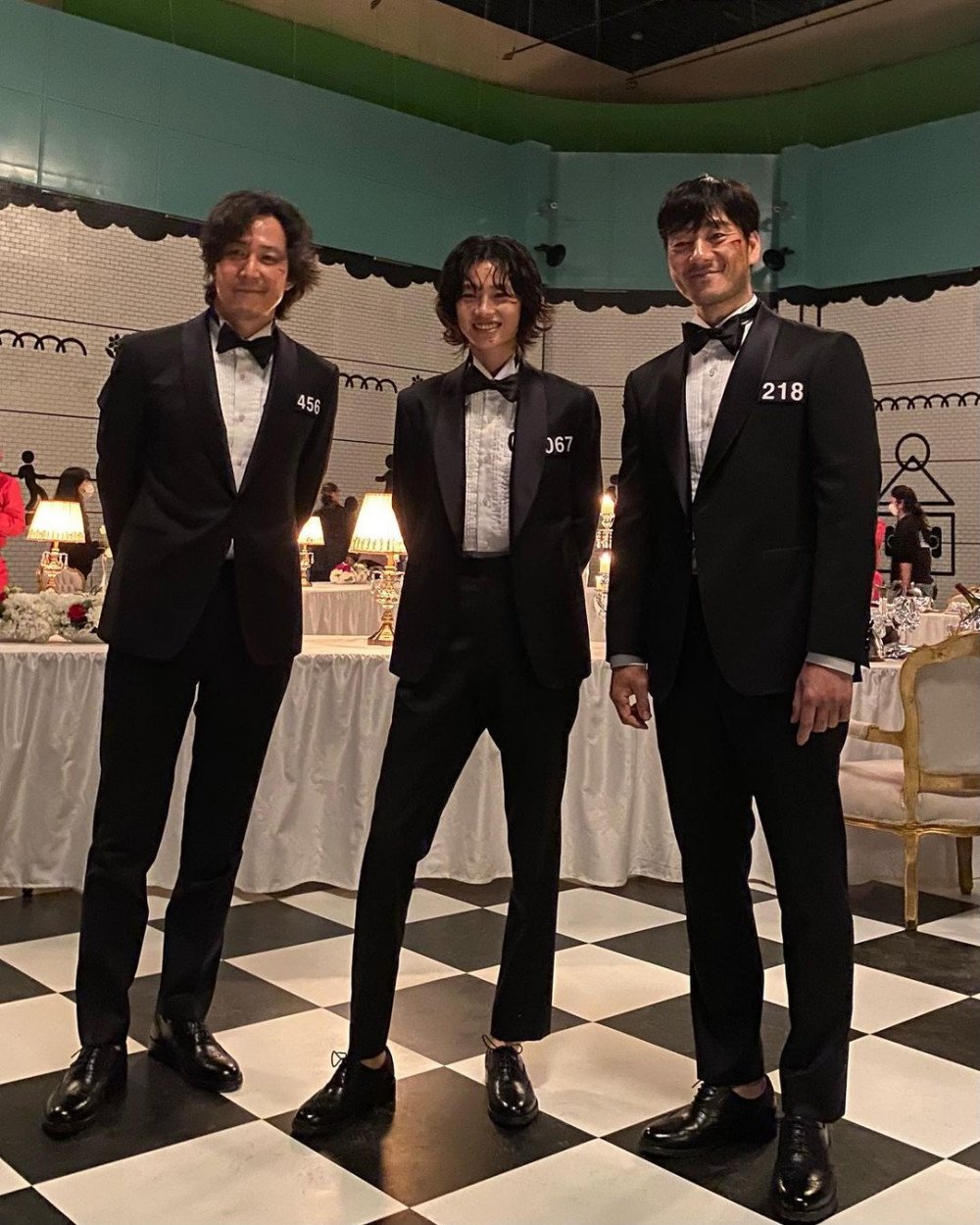 Since the pink mask guard costumes will already be taken by many. To stand out, you and your friends can go as the finalists of 'Squid Game,' decked up in a tuxedo, albeit bloody and wounded. Make sure to keep your hair tousled and your face dirty, and if you're going as Kang Sae Byeok, don't forget the blood splatters near your stomach!
The Cells - 'Yumi's Cells'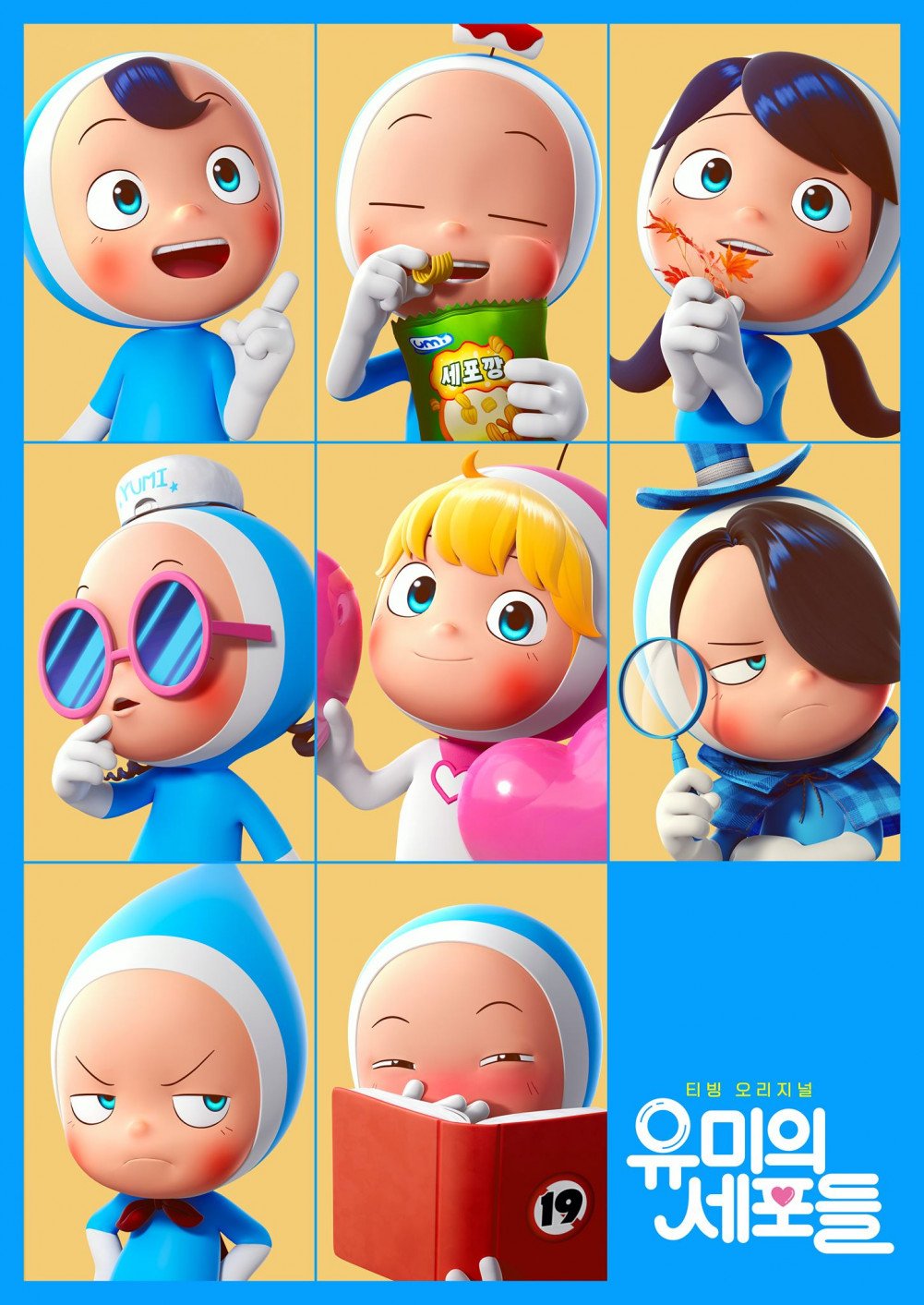 For an interesting costume that will definitely set you apart from the crowd, dress up as the cells from 'Yumi's Cells.' Pick a cell of your choice, grab a blue unitard, some matching gloves, and a scarf, and you're good to go! If you're going as Yumi's love cell, you'll need a pink unitard and a hairband with a springy little heart.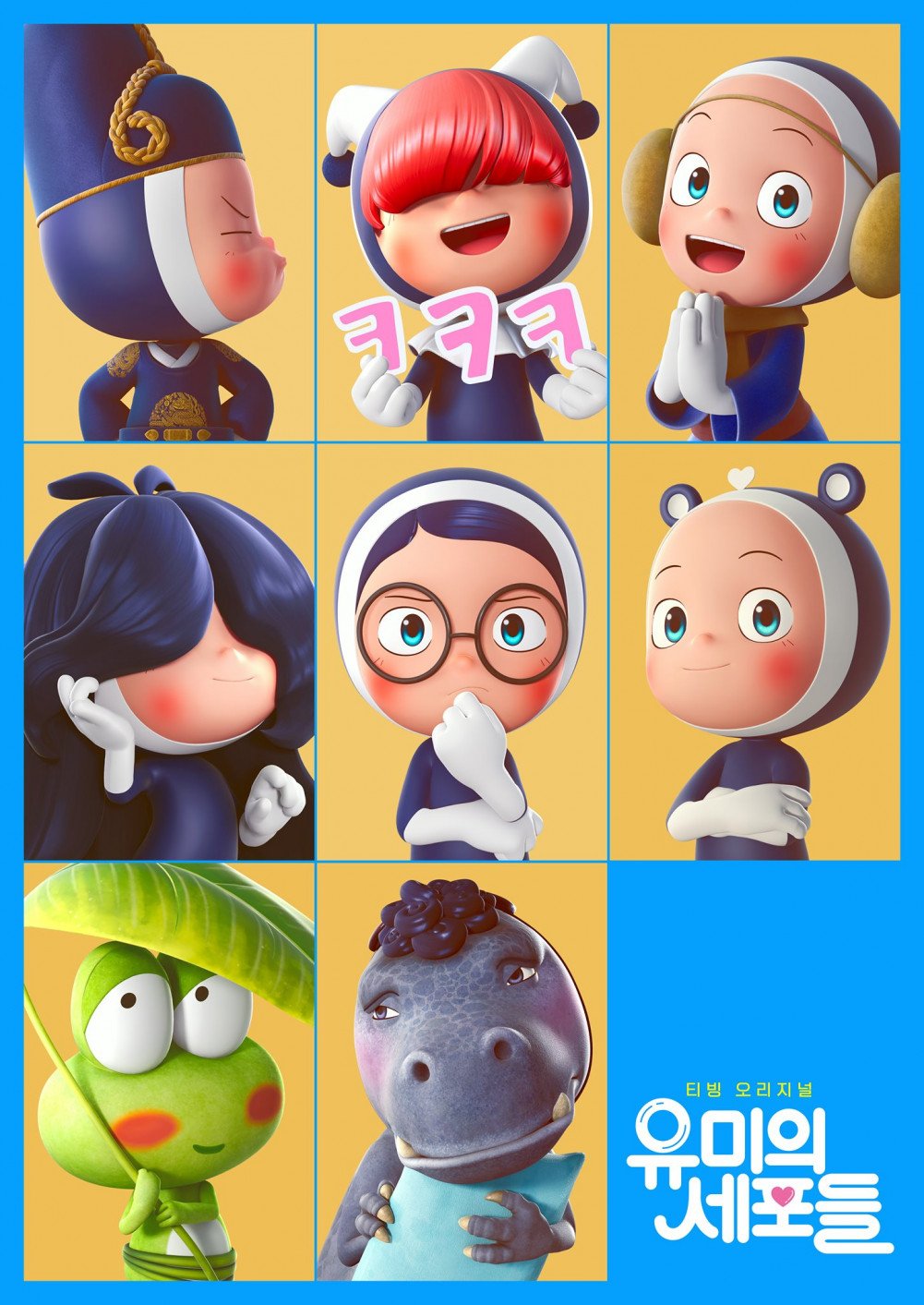 The same goes for Gu Woong's cells. Follow the character design closely for the details, and you'll be all set!
Ji Woo - 'My Name'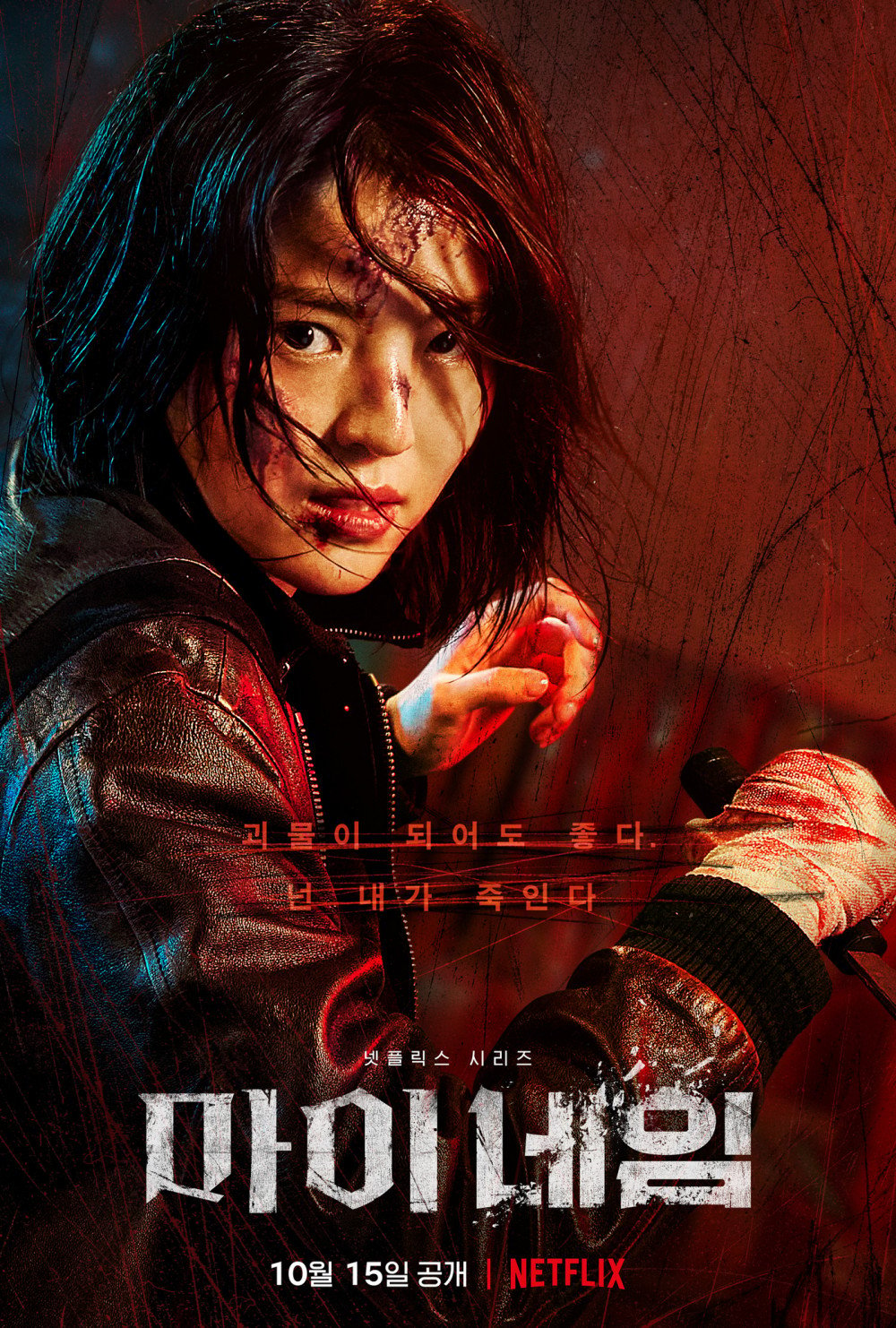 One of the most badass women in K-Drama history, Ji Woo is simply unbeatable. As difficult as it is to be her, it is pretty easy to look like her. Ji Woo sports an all-black look in the poster, with a leather jacket over a black zip-up cardigan, some black jeans, and black boots. Once again, don't forget the fake blood and wrap your hand up in some bandage. You can skip the knife for everyone's safety as well as your own.
Happy Halloween!