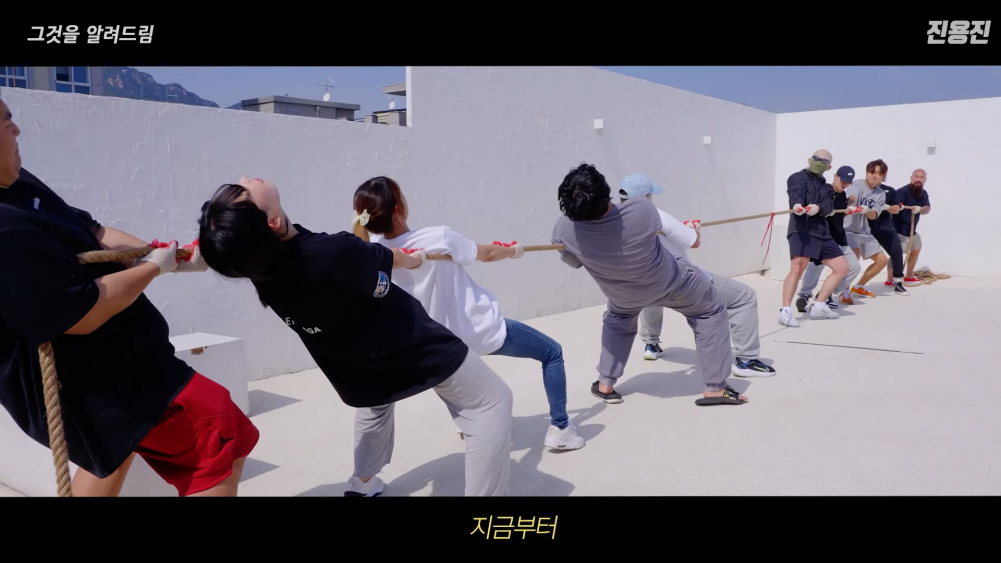 Everyone must have been curious of the tug-of-war strategy from 'Squid Game' is effective or not. One YouTuber decided to put that strategy on the test.
On October 5, YouTuber Jin Yong Jin uploaded a video with the title, "Can the tug-of-war strategy in the squid game actually work?" on his YouTube channel. In this video, the YouTuber invited two groups of people to see if the weaker team would be able to beat the powerful team with the strategy explained by Oh Il Nam on the show.
One group were the men from 'Fake Men' and the other group consisted of the members from 'Money Game.' The members of the 'Money Game' included two women and would be the team that would use the grandpa's strategy against the all-powerful men's team.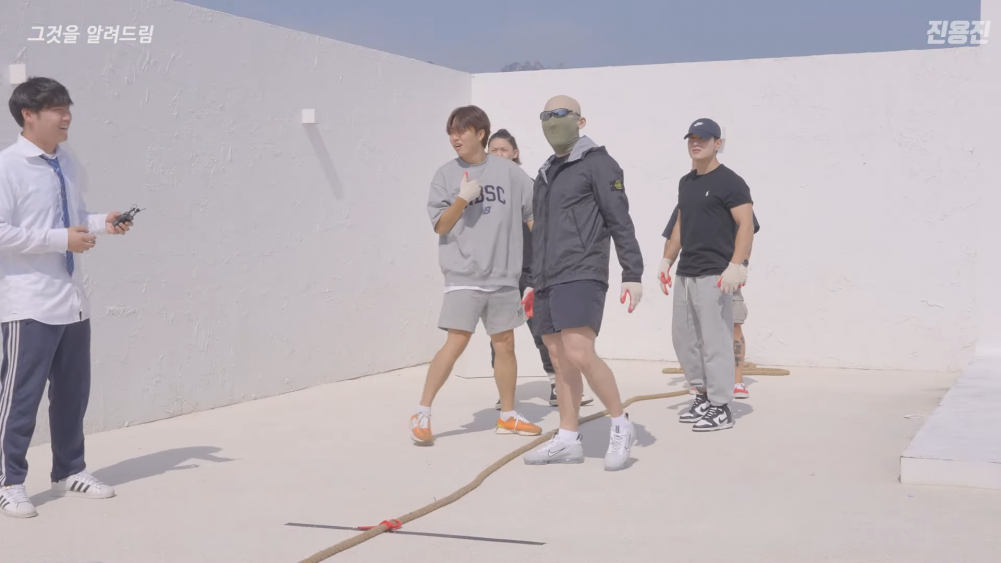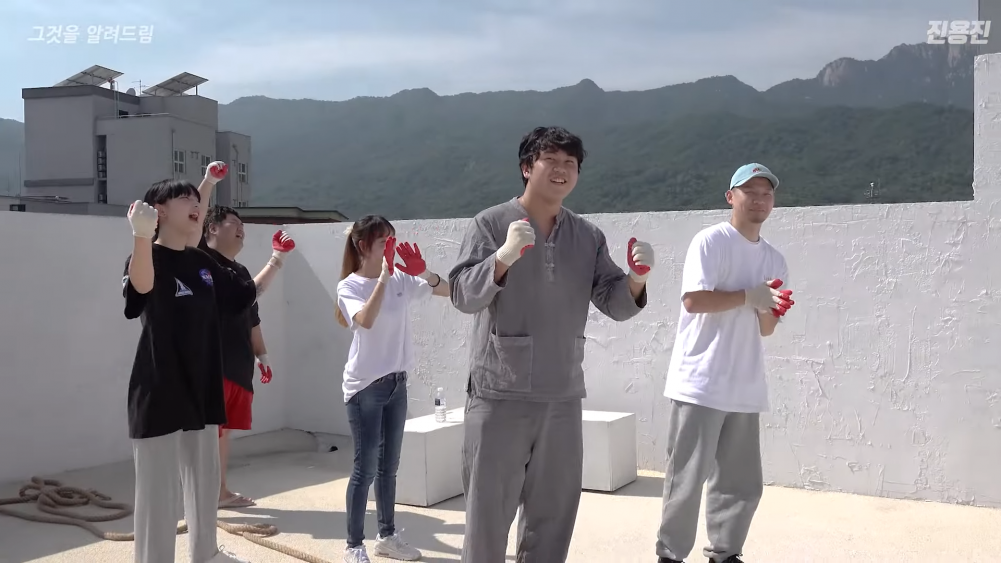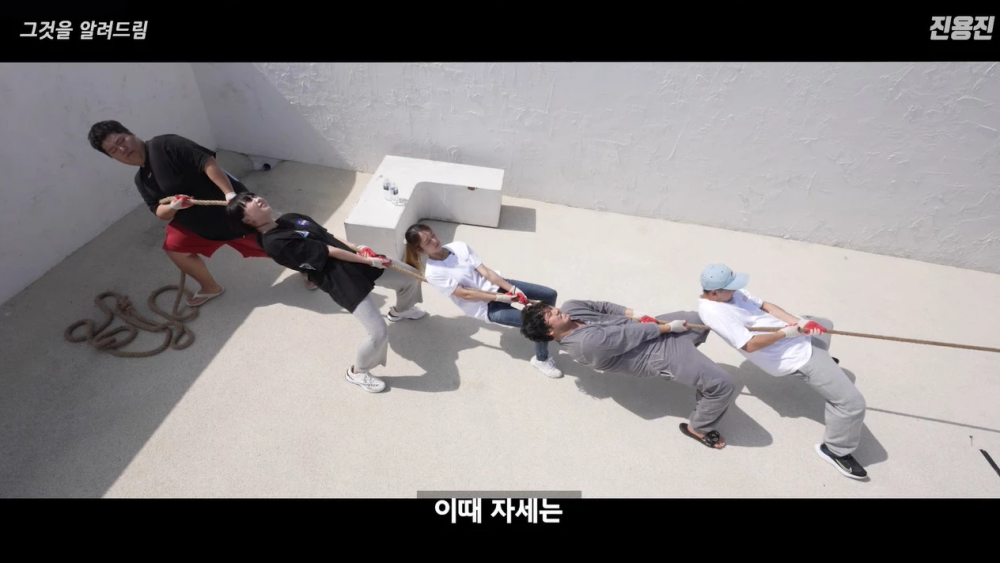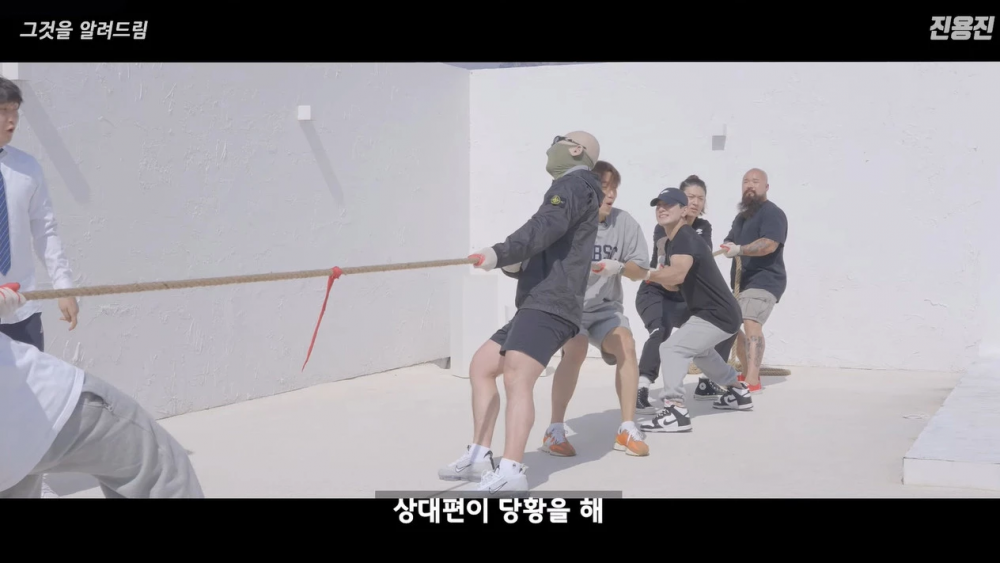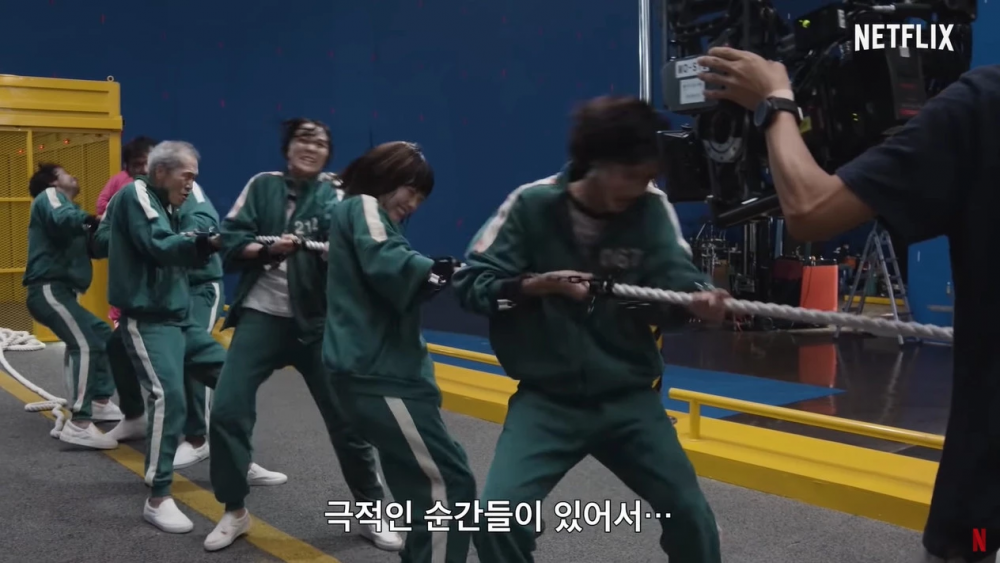 Unfortunately, the 'Fake Men' team was too powerful for the 'Money Game' team to beat. Therefore YouTuber Jin Yong Jin also suggested using the other tug-of-war strategy seen on the 'Squid Game,' but that too failed.
Ultimately, the YouTuber concluded that the strategy seen on 'Squid Game' would not be possible if a team with one elderly man, and three women, was up against an all-powerful team. The YouTuber elaborated that the strategy would only be possible if the two teams were on similar grounds when it came to the pulling power.
However, the 'Fake Men' team did explain that when they began pulling against the team that was laying 90 degrees, they were taken aback because of the unexpected power that team had. However, that was not enough to beat the team composed of special force soldiers.