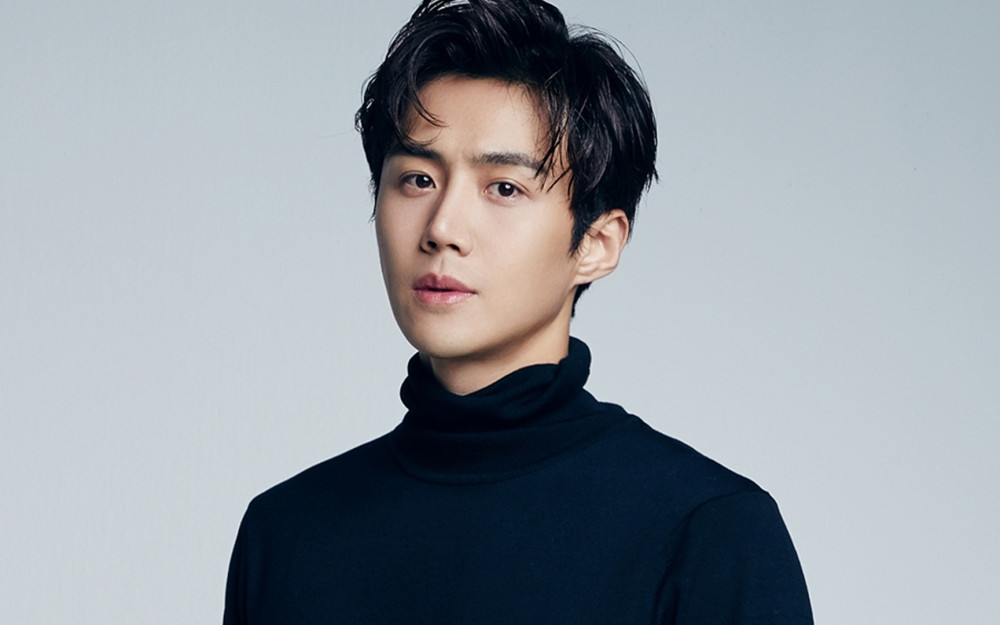 Many are wondering if Salt Entertainment has decided to take the risk in the plunge while trying to hold onto Kim Seon Ho or if the company decided to sit by and watch even after knowing the situation all along. This is because Salt Entertainment has been taking measures that are ununderstandable.
According to an exclusive report from Dong-A Ilbo, Kim Seon Ho's exclusive contract with Salt Entertainment had already expired back in September. However, industry officials say that Kim Seon Ho appearing in the tvN drama 'Hometown Cha-Cha-Cha' had extended the management work from the agency.

One industry official also told Dong-A Ilbo, "Kim Seon Ho and Salt Entertainment have been discussing the renewing of his contract since this past summer ahead of the expiration of his exclusive contract. News already spread in the industry that Kim Seon Ho's contract will expire so there were rumors that other companies have attempted to contact the actor. However, from what I understand, he delayed the discussion on renewing the contract or changing agencies until after 'Hometown Cha-Cha-Cha' finished filming. Then this controversial issue unsurfaced."

In fact, Kim Seon Ho signed an exclusive contract with Salt Entertainment in September 2018 and worked together with the agency for three years. Kim Seon Ho was able to get systematic and relatively stable management while under Salt Entertainment, which was more known to be an agency for actresses rather than male actors. However, Kim Seon Ho changed that perception. Therefore, both Kim Seon Ho and Salt Entertainment were able to benefit from this contract mutually. However, this relationship might end in a catastrophe.
Recently, Kim Seon Ho was embroiled in a controversy after an anonymous internet user 'A' created a post in a popular online community. In the post, 'A' claimed that she is the ex-girlfriend of a famous 'actor K,' who forced her to have an abortion. After the post was created, many netizens speculated that 'actor K' is Kim Seon Ho.
She claimed that the two have been dating since early last year until the summer of this year. 'A' claimed that she had stopped taking birth control pills due to health reasons and had intercourse with actor K without contraception upon his request. She claimed that she told actor K that she was pregnant in July of last year. However, actor K conciliated 'A' to get an abortion since having a child would cause him to pay billions of KRWs of fees and damages from his advertisement deals and promised 'A' that they would get married. However, the problem worsened after 'A' received an abortion. After the abortion, actor K's actions and attitude had changed entirely; then, he suddenly asked to break up this past May.

She wrote, "He sent me 2 million KRW (1,700 USD) for abortion procedures. I thought I would share I have been in and out of the hospital so I sent him pictures of receipts and showed how I spent that money. He then flipped out like a mad man saying if I was trying to make him feel guilty. He also started to make a big deal out of something minimal and threaten me."

'A' continued to write, "It's impossible for me to continue my normal daily life because his image on TV is so different from what he is really like. I have decided to post this with the risk of having to reveal my personal story. I am not only traumatized by the sudden breakup but by his pretentious behavior of asking me to get an abortion under the pretense of marraige. If I didn't write this, I wouldn't be able to live a proper life in the shadows of the pain he gave me for the rest of my life."

Many fans and other netizens have requested evidence because 'A' has included various details that specify who actor K is. 'A' claimed that it is easy to provide more evidence as she has photos to support her claims. However, 'A' claimed that she has not posted the photos because of possible legal issues. She claimed, "I am contemplating whether or not I would post the photos but I will think carefully about it. I suffered from guilt and pain for more than a year. This is not a post that I uploaded out of the impulse of anger."

This post spread across various online communities, and the controversy heightened quickly, with many speculating actor K to be Kim Seon Ho. Salt Entertainment had kept silent until they finally released an official statement on October 19 KST. Salt Entertainment explained, "We apologize for failing to deliver a statement promptly. The agency is currently confirming the facts regarding the anonymous post. As the truth of the matter has yet to be confirmed, we strongly ask that you all wait a little longer. Once again, we apologize for causing concerns through such unseemly news."

This statement was uploaded three days after the controversy heightened and the news spread to various social media and online communities. Now, many are seeing what measures Kim Seon Ho and Salt Entertainment will take and what other statements will be released.