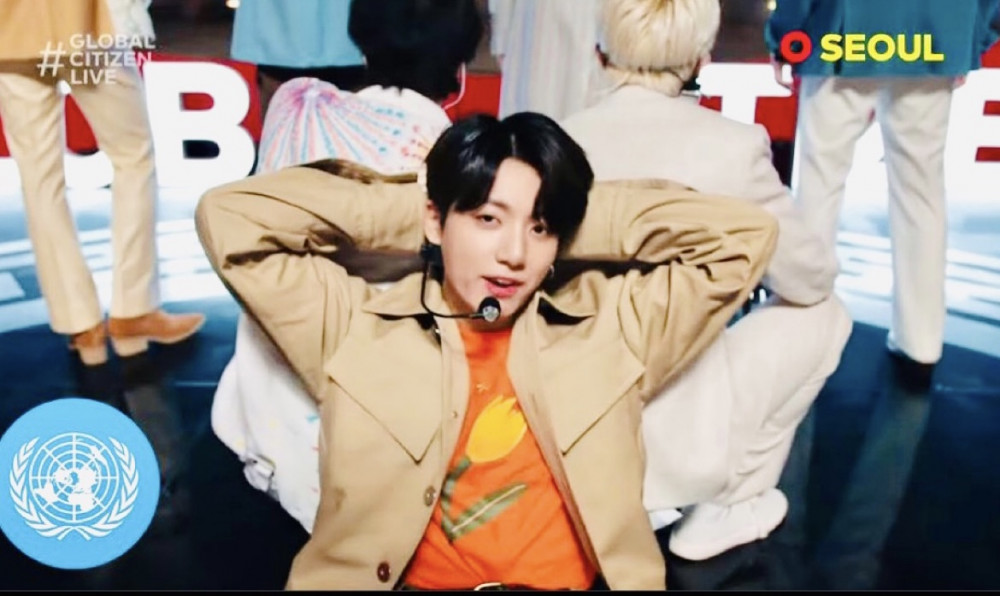 BTS's Jungkook owned the stage and blew everyone away with his incredible live vocals and powerful moves at the "Global Citizen Live" performance of "Butter" and "Permission to Dance".
Jungkook's beautiful live vocals impressed fans and audiences worldwide and "Jungkook's Standout Vocals" was trending as the performance started.
The United Nations official YouTube channel also uploaded the "Permission to Dance" perform with Jungkook's iconic intro scene on the thumbnail.


Fans and Netizens were impressed by his dance break in Butter once again as he showcased his superior dancing skills. His body rolls were extra powerful and made fans swoon.
Netizens were praising Jungkook's beautiful live vocals in both performances as he sang with his signature crystal clear style that deeply resonated with global audiences.

Fans were in love with Jungkook's red outfit in Butter and couldn't stop praising his superb visuals.




They also absolutely loved Jungkook's entire look, aura and stage presence for the "Permission to Dance" performance