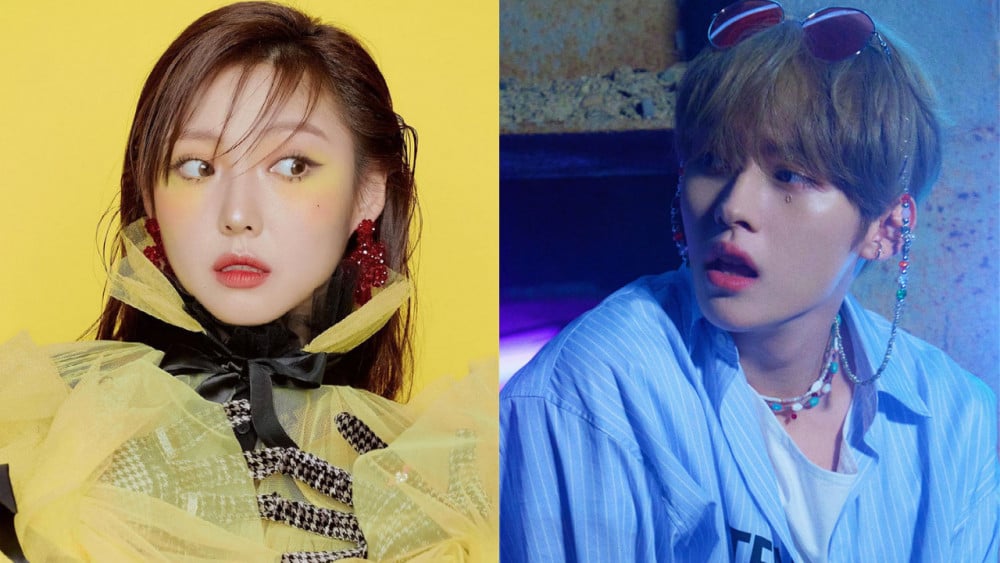 When speaking of idols, a clear image that appears is that of a complete performer. Idols are vocalists, dancers, rappers, visuals, and even role models. They shine on the stage and in front of the camera. However, sometimes, the artists inside the idols find expression behind the scenes through the creative processes of songwriting, production, choreography, composing, and more!
Choreography, much like songwriting or even composing, is the art of making something out of almost nothing. It's like creating a universe from a single atom. It takes talent, expertise, and of course, vision to become a choreographer that can truly send a message with their dance.
Below are some of the best idol choreographers in K-Pop, mentioned in no particular order of ranking. Vote in the poll at the end of the article for who you think is the best of the best!
Former Miss A member Min's passion lies in dancing, and it shows. The way she commands the stage is simply inimitable. Moreover, her choreography is based on her interpretation of the music, which is a rare talent in and of itself.
Eunhyuk choreographed the dances to some of the most popular Super Junior songs ever, such as 'Boom Boom,' 'Dear. Two', 'Shirt' and more, thus demonstrating his incredible talent both as an idol as well as a choreographer.
This unit will always count as one, especially since their collective talent at choreography is unmatched, and as we know, SEVENTEEN's performance quotient is always through the roof. The members in this unit have choreographed both for the group as a whole as well as their own solo projects.
Lee Know has been a dancer for as far back as we can remember, and as such, it is no surprise that he is also an incredible choreographer. Newer fans might not know that Lee Know actually choreographed 'Hellevator'!
SuA is a choreographer through and through. Not only does she choreograph her own dance covers, but she has also coordinated and choreographed some of the group's stage performances!
Seungyeon is a creative genius when it comes to choreography. She has a penchant for choosing dance styles, and her lyrical choreography is unbelievable.
NCT's Ten is one of the best dancers in the K-Pop industry of all time. Now that's a title you don't hear often. Ten's choreography is catchy, addictive, and free-flowing, something that definitely catches the eye every single time.
BTS Dance Line
Much like SEVENTEEN's performance unit, BTS' dance line will always be one. J-Hope and Jimin have been active participants in BTS' choreography for a long time now, and recently, the Golden Maknae Jungkook has been showing his extraordinary talent in the same. Clearly, he's a natural at it too!
Rocky has been dancing from a tender age, which is why rhythm runs in his blood. It is not a surprise that his understanding and knowledge of dance allow him to be the best of the best, both as a dancer and as a choreographer.
Who do you think is the best out of the above idol choreographers? Vote in the poll below!