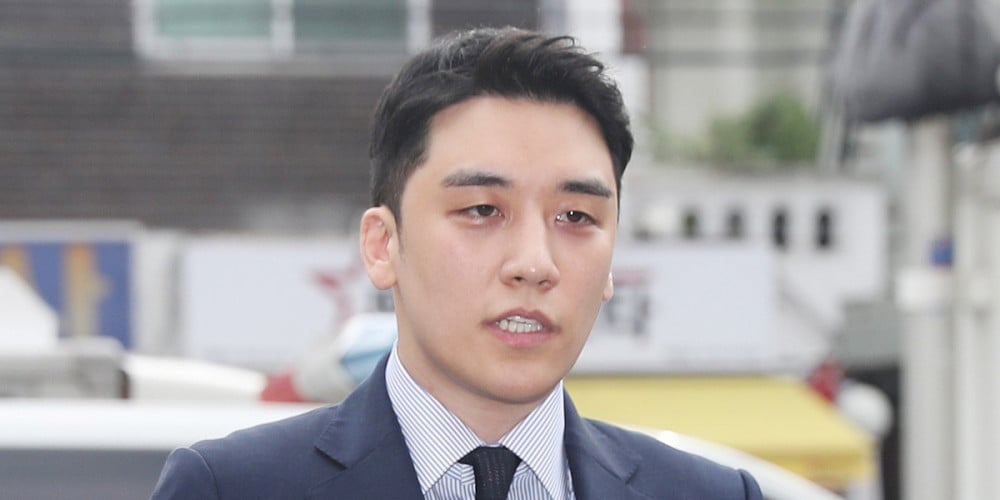 Former Big Bang member Seungri, who was originally scheduled to be relieved from his mandatory military service back on September 16, is now being held at the ROK army's military detention center after both his and the prosecution's side chose to appeal the court's initial ruling of his case.
Previously, Seungri enlisted as an active duty soldier in March of 2020. This meant that Seungri was due to be discharged from his service duties on September 16.
However, soon after his enlistment, the military court began the formal trial process for 9 criminal charges against the former singer, including embezzlement, violation of food sanitation laws, habitual illegal gambling, illegal monetary transfer, solicitation of illegal prostitution, etc.
On August 12, 2021, the military court concluded that Seungri was guilty of the majority of charges raised against him, and sentenced him to 3 years of prison, a fine of 1.15 billion KRW (~ $989,000 USD), and the registration of his personal information on the national sexual crime offender list.
Immediately after the court ruling, Seungri was put into custody with the 55th division of the ROK military's police sector. Approximately a week after his court ruling, Seungri's legal representative formally appealed the case. The prosecution has also filed to appeal the case, and the appeal trial will be handed over to the the military appeal court for review. Following the appeals, Seungri was transferred from the military police sector to the army's detention facility, where he is being held now.
A case can be appealed in military court up to two times before it is passed on to South Korea's Supreme Court. Currently, Seungri's discharge from mandatory service has been "deferred" while the military appeal court is reviewing his case. Thus far, it seems likely that the former singer may be kept in detention without being discharged until his case fully comes to a close.