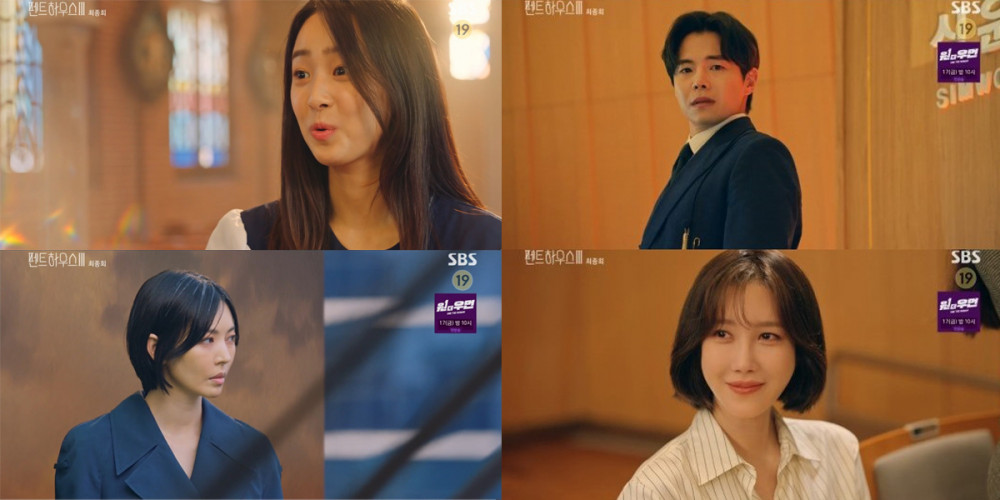 Back on September 10, SBS's Fri-Sat drama series 'Penthouse' officially wrapped up its final season, coming to an end after a year.
According to Nielsen Korea, the final episode of 'Penthouse' season 3 recorded an average viewership rating of 19.1%.
The dark, graphic mystery drama series, which began with season 2 in October of 2021, quickly began garnering attention due to its addictive and provocative plot and fast-paced story development. Season 1 of 'Penthouse' came to an end with its highest viewership rating at 28.8%, while season 2 recorded its highest rating at 29.2%.
However, as 'Penthouse' progressed into season 3, some viewers began raising voices of criticism for the story's endless twists and turns, excessive violence, as well as for various controversies involving the production. 'Penthouse 3' maintained viewership ratings within the 15~17% range throughout the season, before wrapping up at 19.1% on September 10.
Meanwhile, a cast consisting of experienced, veteran actors as well as new, rising stars garnered attention on the 'Penthouse' series, including Eugene, Lee Ji Ah, Kim So Yeon, Uhm Ki Joon, Bong Tae Gyu, Yoon Jong Hoon, Park Eun Suk, as well as Kim Young Dae, Kim Hyun Soo, Choi Ye Bin, and more.