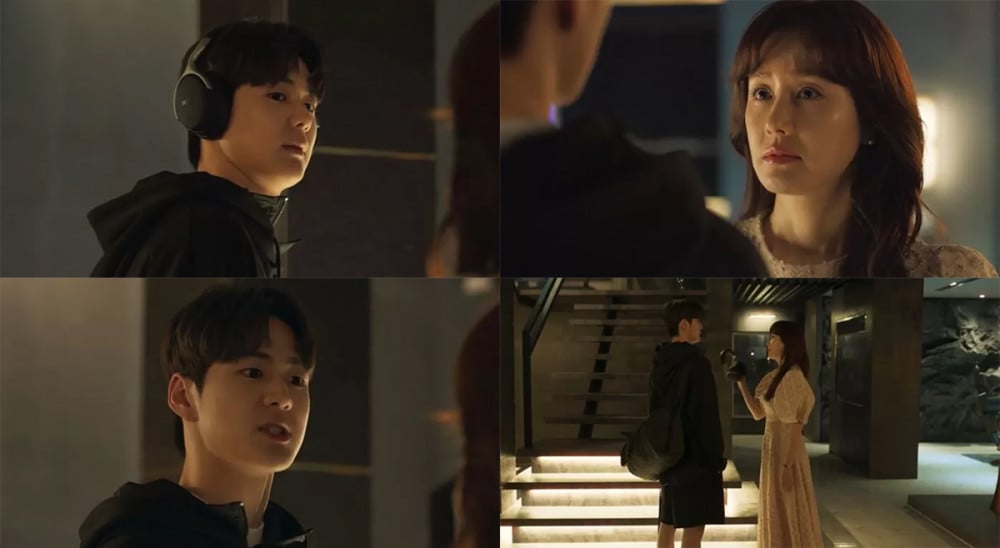 A rookie actor is gaining harsh criticism, as viewers are complaining that they "can't understand a word he's saying."
A former idol trainee who is making his small-screen debut in the new tvN mystery drama 'High Class', rookie actor Choi Bo Geun plays the role of Lee Jun Mo, the son of Nam Ji Sun (played by Kim Ji Soo). Jun Mo is a 9th grader struggling with puberty while stuck in a home he doesn't belong - the home of his mother who has remarried.
On the first episode of 'High Class', Jun Mo's character made a few brief appearance where he was seen rebelling against his mother's constant interference in his school matters. However, when Jun Mo walked in and began arguing with his mother, viewers claimed that their concentration was immediately broken.
In particular, many netizens criticized Choi Bo Geun's overall manner of speaking, as they said, "I've never seen anyone who sucked at acting this bad", "I could speak better than him when I had braces", "Is he a foreigner..?", "I'm seriously surprised Kim Ji Soo didn't go, 'What?!' when he started talking", "Did they cast the voice from Google translate by mistake??", "He's like one of those kids at school when they're called on to read from the textbook but no one can hear what he's saying", "OMG, I really cannot understand what he's saying at all. Is he Korean??", "I am laughing so hard at how terrible this is", and more.

What's more is that many viewers who are currently tuning in to tvN's 'High Class' are watching to see the action of South Korea's top "goddesses of acting", including Jo Yeo Jung (of 'Parasite'), Kim Ji Soo, Gong Hyun Joo, and more .
Meanwhile, Choi Bo Geun is a rookie actor under Kim Soo Hyun's agency Gold Medalist. (His brief appearance in the first episode of 'High Class' can be seen below, beginning at the ~ 0:40 mark.)