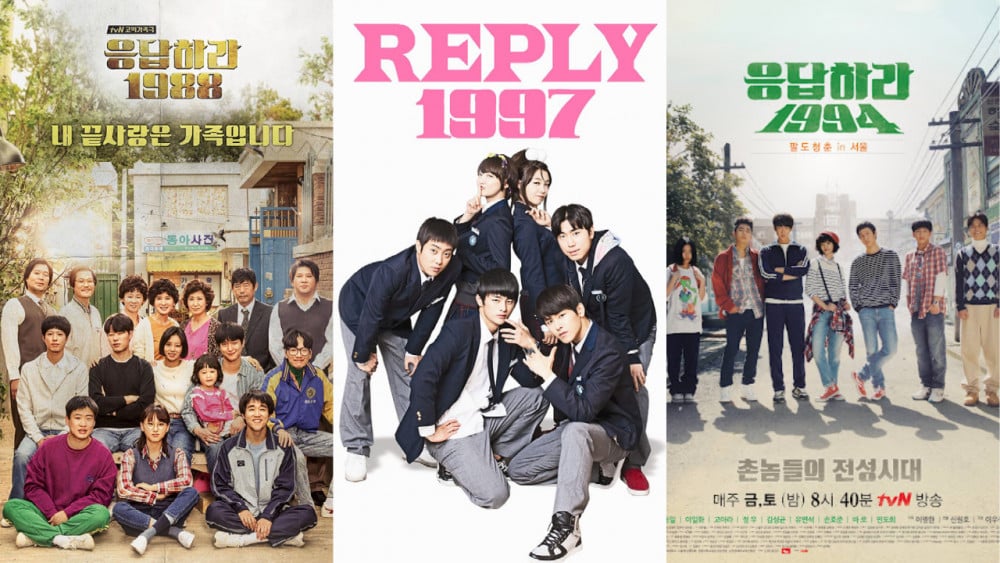 The 'Reply' series, made up of 'Reply 1997', 'Reply 1994,' and 'Reply 1988,' are easily one of the most iconic sets of dramas. Since its last installment, there has been nothing like it, and we doubt whether there will ever be anything as beloved as the 'Reply' series ever.
Here are 7 songs from the OST of the 'Reply' series that bring back our fondest memories from the dramas!
This song made a whole lot of K-Drama fans turn to old-school K-Pop from the early 90s, especially with how catchy the tune is. The unique musical style of Seo Taiji and Boys was perfect for bringing to life the slow but certain feelings of our favorite characters in 'Reply 1994'.
'Reply 1988' and 'Hyehwadong' are inseparable. You need to play just the first few seconds of the song to feel the nostalgia evoked by 'Reply 1988' wash all over you. Both the song and the drama are so inherently linked to one another that it is hard not to associate them.
Our lead couple in 'Reply 1997' brings us the OST of our dreams with 'Our Love Like This.' The fact that the singers of the song are also the subjects of the story it tells makes it even more touching and effective. If you want to relive the emotions of the drama in a few minutes, this song is your best bet.
OHHYUK - 'A Little Girl'
OHHYUK's resonant voice booms with gentle loveliness in this song that encapsulates the essence of youth as shown in 'Reply 1988.' This brings back the emotions you felt during the drama, but it is also deeply relatable.
Go Ara's honeyed voice perfectly expresses the innocence, excitement, and butterflies that first love brings. Once again, with the character herself voicing the OST, the impact it has becomes much more enhanced. We can't help but have our hearts flutter over the titular love triangle of 'Reply 1994.'
DELISPICE - 'Confession'
This song has a whole fandom of its own. After all, very few songs express the kind of complexity this song does, which is perfectly suited to the narrative of 'Reply 1997.'
Various K-Pop idols over the years have shown their love for the song and have even covered the same, speaking volumes of its lasting quality.
Which song from the 'Reply' OST is your favorite? Let us know in the comments down below!