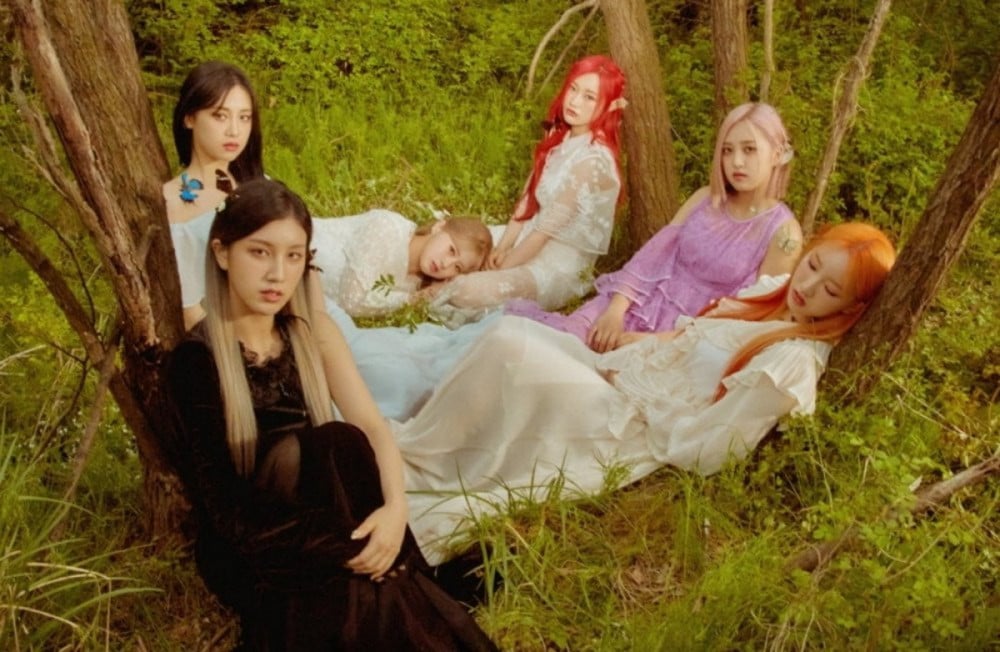 PIXY have revealed the track list for their upcoming album 'Temptation'.

The girl group's second mini album features the tracks "Intro (End of the Forest)", title songs "Addicted" and "Bewitched", "Moonlight", "Still with Me (To Winxy)", and the English versions of "Bewitched" and "Moonlight".

'Temptation' is chapter 3 of their ongoing forest series, and it's titled 'End of the Forest'. The mini album continues the story line from their last mini album 'Bravery' and debut 'WINGS', which all tell a story of betrayal and witchcraft.

PIXY's 'Temptation' drops on October 7 KST. Are you excited for their comeback?