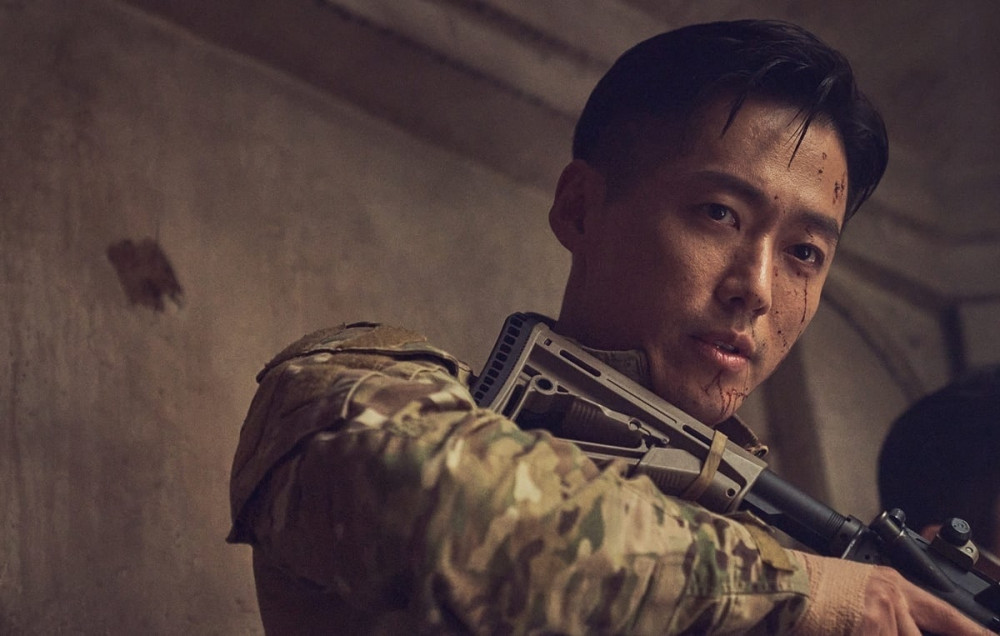 Actor Nam Goong Min will be greeting viewers on MBC's 'I Live Alone' for the first time in approximately 2 years!
During this appearance on 'I Live Alone', Nam Goong Min is expected to showcase his dramatic image change after bulking up by over 10 kg, in preparation for his new drama role as a special operations soldier.
Nam Goong Min is currently gearing up for the premiere of his brand new MBC drama drama series, 'The Veil'. In the story, the actor plays the role of South Korea's best special operations agent Han Ji Hyuk. But despite being an agent with undeniable talent, Han Ji Hyuk is also feared by his comrades as the 'God of Death', due to the fact that many fellow agents who go on a mission with him return dead or severely wounded. Then, one day, Han Ji Hyuk goes missing after one of his own comrades betrays him. He returns to the intelligence forces a year later, vowing to hunt down the culprit who brought him down.
Make sure to catch Nam Goong Min's guest appearance on MBC's 'I Live Alone' this coming September 17, as well as his new MBC Fri-Sat drama series 'The Veil', also premiering on September 17 at 10 PM KST!