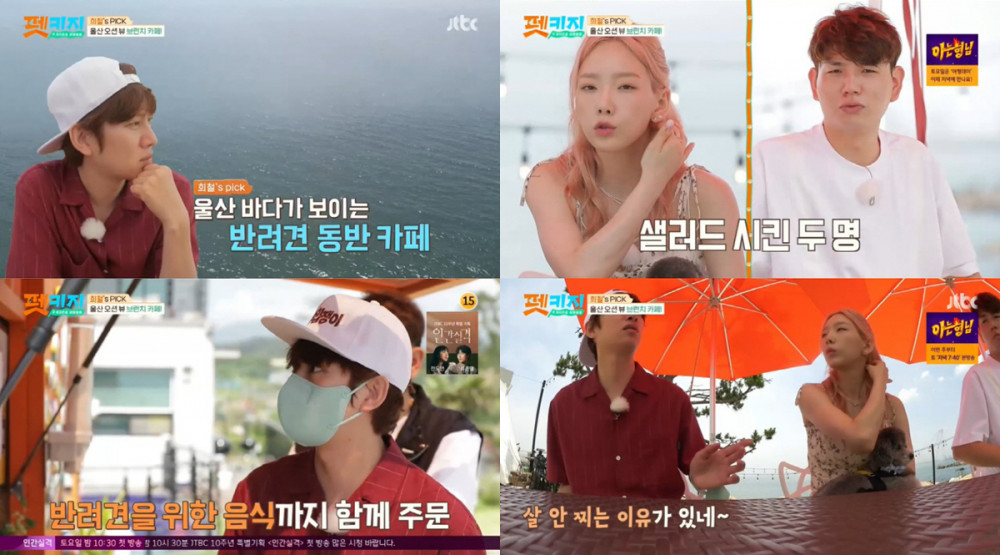 According to Nielsen Korea on September 3, the second episode of JTBC's new reality program 'Petkage' recorded an average viewership rating of 0.5%.
This marked a decrease of 0.4% from last week, when the first episode recorded an average rating of 0.9%. On the other hand, the popular TV Chosun music program 'Romantic Call Center', which airs around the same time frame on Thursdays, recorded a viewership rating of 10% on September 2.
Some media outlets alleged that despite the unique and healing format of JTBC's 'Petkage', which introduces viewers to travel destinations around Korea that are pet-friendly, the reality program suffered significantly in viewership ratings due to Super Junior member Heechul's recent comments on the show.
Previously, Heechul said on 'Petkage', "Frankly speaking, pet experts won't ever recommend adopting a rescue to a first-time dog owner. Rescues take a long time to heal and adapt because it was hurt before. Then the owner who isn't used to dogs also gets hurt, and the dog gets hurt once again." Heechul's comments were then interpreted by some viewers as "portraying pet adoption in a negative light", earning criticism.
When Heechul's comments began stirring up controversy via various online communities, both the star and JTBC issued statements to clarify their intentions.
However, it seems that many of the viewers who did not interpret Heechul's comments in a positive manner have decided they would not be watching more episodes of 'Petkage'. Meanwhile, on this week's episode of the travel reality program, singer/actress Yoon Eun Hye joined the cast members with her pet.